Fortnite's dedicated dataminers have been hard at work, revealing leaks and teasers about what's in store for Fortnite Season 4. 
Fortnite players around the world are buzzing with anticipation as Fortnite Season 4 Chapter 4 draws near. This highly popular Battle Royale game has attracted millions, and the upcoming season promises to bring even more excitement and surprises. Leakers are relentless in their pursuit of information and unearthed numerous details, keeping the Fortnite community on the edge of their seats. Here's everything you need to know about Fortnite Season 4.
Fortnite Season 4 Release Date and New Features
As Chapter 3 Season 4 nears its end on Friday, August 25, 2023, at 2 AM ET, players eagerly await the launch of Chapter 4 Season 4. Speculations suggest that the new season might be released on the same day or possibly the following day, August 26, 2023.
Possible Live Event for Season 3 Finale
While the existence of a live event for the Season 3 finale remains uncertain, fans are hopeful. Following the events of the Chapter 3 finale, a mysterious new island emerged, raising questions about the fate of certain characters. Could the Paradigm, the Foundation, and the Seven have found a way out of the chrome? The lack of a live event during the end of Season 2 increases the likelihood of one occurring this season.
Helicopters Set to Return with a Bang
According to reputable Fortnite insider Hypex, Epic Games has updated helicopters in Fortnite with a rocket launcher. These revamped choppers will unleash destruction with a rocket-firing rate of one every two seconds, dealing significant damage to players and structures. Get ready to fly again in Chapter 4 Season 4. You can also use the Winged Cavalry to fly.
First-Person Mode on the Horizon
Epic Games is exploring the possibility of introducing a first-person camera mode, as indicated by Fortnite leaker HYPEX. Recent discoveries of relevant files further support the likelihood of this feature becoming available in Season 4, adding a fresh perspective to the game. Using bush bombs in first person mode will be more entertaining.
Weapon Mods Awaited
Leaked information suggests that Epic Games has been working on weapon mods, a highly anticipated addition to Fortnite's gameplay. While they haven't made their appearance in the game yet, speculations are rife that weapon mods might finally debut in Fortnite Season 4, improving the customization and strategies players can employ. You can also check out some of the best weapons in Season 4.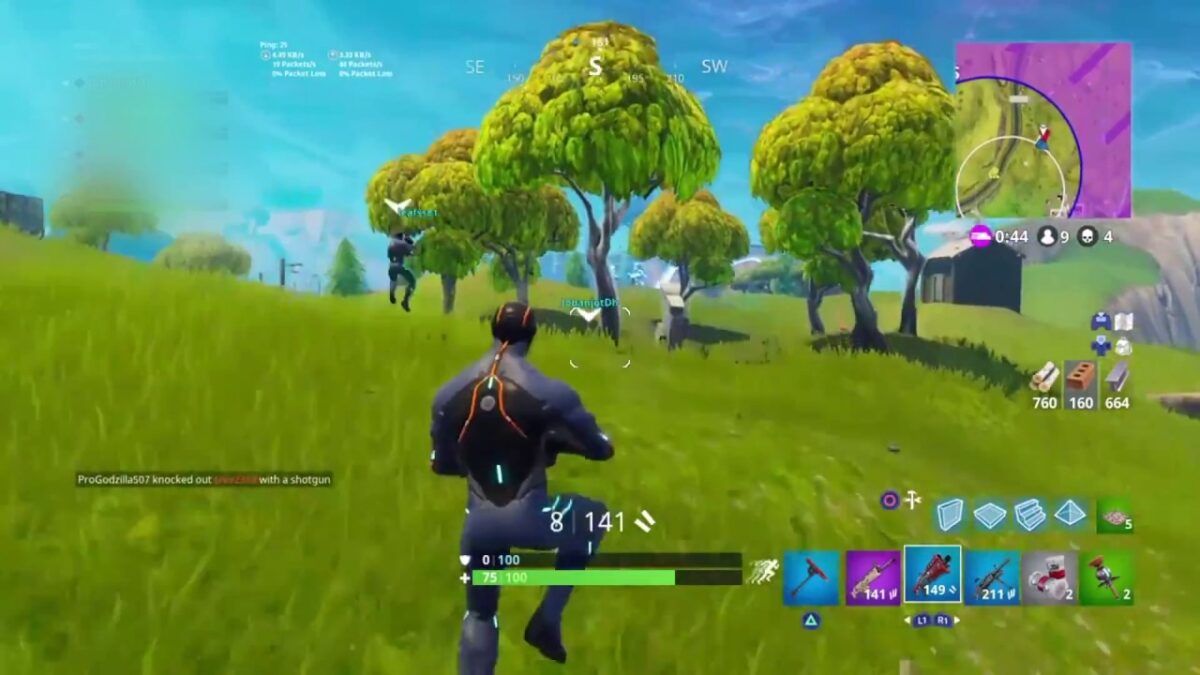 Ride the Skies on Flying Mounts in Fortnite Season 4
A tweet from HYPEX suggests that Epic Games is developing "rideable, flying animals" for Fortnite. Players may enjoy an aerial advantage, boosting the mounts for increased speed or even hovering in the air for precise shots or item throws. An item resembling a saddle was also leaked, hinting at the possibility of these flying mounts in a future season. You should level up quickly so that you can use the mounts easily.
Maps, Skins, and Weapons
Chapter 4 Season 3 might not bring a completely new map, but it promises exciting changes to the existing one. Speculations about the addition of new biomes, including the possibility of a desert biome, keep players intrigued about the evolving landscape. The Battle Pass for Fortnite Season 4 Chapter 4 remains a mystery, but players can look forward to unique skins. Epic Games often sends out skin surveys to players, and based on the results, one or two impressive skins are typically added to the Battle Pass each season.
Fortnite Season 4 is bound to introduce new weapons and items, as is the tradition with each new chapter. Players can expect thrilling additions to their arsenals, and there's even a chance that some beloved classic weapons might make a comeback from the vault.
For more related content check out our dedicated website Gamition.
More E-Sports news:
Follow our dedicated E-Sports page for instant