Finding Darth Vader in Fortnite is a challenging task. Know the best locations and tips in our guide here.
Fortnite and its association with the Star Wars franchise has been a successful one. Every year, you can expect a Fortnite x Star Wars crossover event and players get a chance to collect all skins, lightsabers, and more Star Wars Cosmetics in the Fortnite item shop. Among all Star Wars heroes, Darth Vader is an iconic character with millions of fans. Darth Vader Fortnite skin and cosmetics have been a smashing hit.
Darth Vader is an iconic villain and a primary antagonist from the Star Wars franchise. He excels supremacy and boasts terrific powers. A menacing villain who slays enemies and never fears. Fortnite players have always wanted his skin and outfits. Darth Vader has also appeared as a random NPC and players have to find him for several quests. Darth Vader spawns in major locations and PoIs on the map.
Darth Vader is both a character skin and playable character in Fortnite. He's been spawning frequently in islands. Darth Vader comes with his stormtroopers in search of his son and also he comes to find some elusive items. Here's all about Darth Vader locations and ways to find him easily in the game.
Fortnite Darth Vader – How to Find & Locations?
You have to find Darth Vader and kill the boss for completing several Star Wars quest lines. He also appears as a mini-boss in primary Fortnite locations.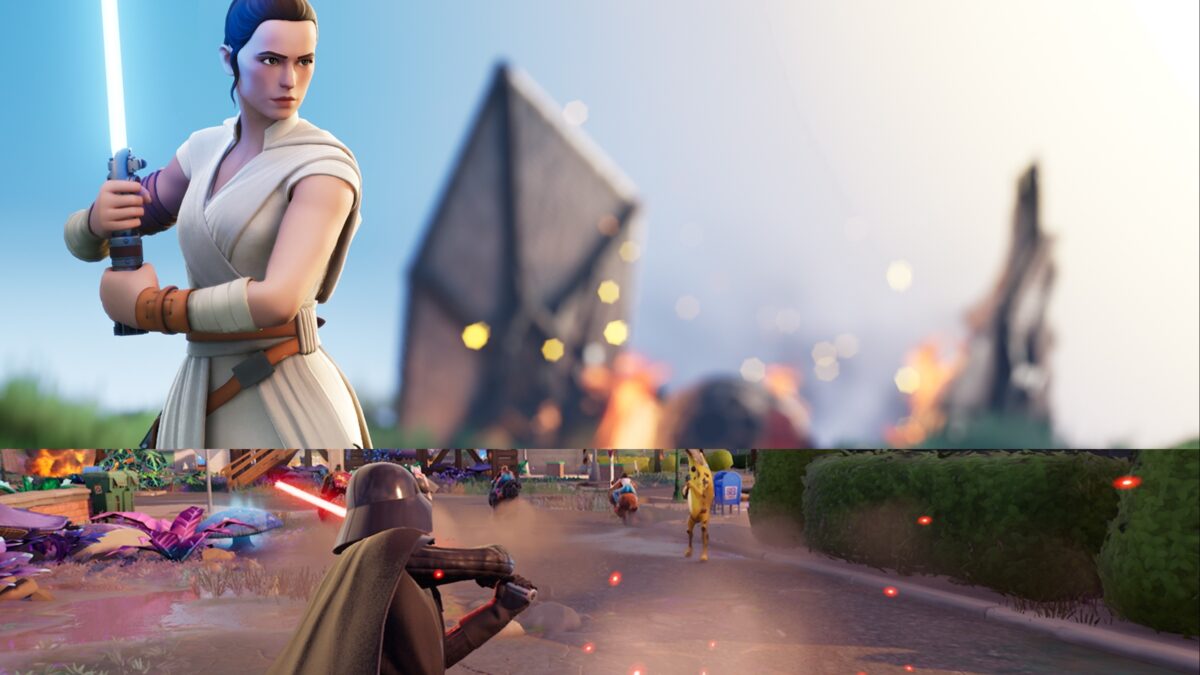 Brutal Bastion
Frosty Firs
Clone Trooper Base
Shattered Slabs
Frenzy Fields
Beep 'N Bounce in Asteria Island 
Greasy Grove
Darth Vader attacks aggressively and he also holds the Force Ability skills. He uses the iconic LightSaber weapons to defeat players. Darth Vader is powerful and unleashes various attacks. You can use long-ranged Fortnite weapons along with some bombs and other utility items to defeat him.
Darth Vader skin is highly recommended in Fortnite and it comes in some styles as well. Here's how you can equip his skin,
Spend over 9 Battle Stars and unlock Darth Vader skin from the 10th page of Battle Pass
Purchase Darth Vader outfit for 950 V-Bucks
Darth Vader is a part of the Darth Vader and it belongs to the Fortnite Star Wars Series Rarity. You can purchase other skins and cosmetics as well. Darth Vader doesn't spawn in a single location. The boss appears in different locations and comes for different challenges as well.
That's everything you need to know about finding Darth Vader and locations in Fortnite. Darth Vader has been regularly visiting islands in Fortnite Chapter 4. You can complete challenges against the boss and earn some valuable rewards.
Is Fortnite Shutting Down?
No, the news and leaks regarding Fortnite's closure have been getting viral over the past couple of months. But, these are just mere rumors and Fortnite doesn't have any plays to close their services right now.
What is a Fortnite V-buck?
Fortnite v-bucks are in-game currency that you can spend for purchases like skins, Cosmetics and item bundle in the game.
For more related content check out our dedicated website Gamition.
More E-Sports news:
Follow our dedicated E-Sports page for instant