Are you aware of the latest Valorant CSGO Skins? You can now try out the CSGO skins in Valorant itself. Here is everything you need to know.
Valorant is set to receive a sizable update with version 6.07, which includes a fresh Valorant bundle featuring skins that may look familiar to players. The Black Market bundle will feature skins reminiscent of those from CSGO, with a twist – the skins will change depending on whether the player is on attack or defense.
CSGO fans have been eagerly anticipating this feature for some time, but Riot Games, the developer of Valorant, has made it clear that this will be a limited-time offer rather than a permanent addition. Learn more about the Valorant CSGO skins in detail below in this article.
Valorant CSGO Skins Bundle
Valorant's popularity has grown since its release in 2020. It has been striving to dethrone Counter-Strike: Global Offensive (CSGO) as the industry's top competitive shooter. While Valorant has made impressive strides in both community and esports scene growth, it's undeniable that CSGO remains the reigning king.
However, Valorant has managed to inject some humor into the competition with the upcoming release of the Black Market bundle on April 12th. The bundle allows players to customize five of their weapons with skins that parody CSGO's default skins. Each of the five skins is modeled after a real-world weapon. However, there is a twist that replaces them with their CSGO counterpart.
The Valorant CSGO Skins included in the bundle are:
Black Market Bulldog (which transforms into an FAMAS)
Black Market Vandal (which transforms into an AK47)
Black Market Marshal (which transforms into an Scout)
Black Market Classic (which transforms into an Glock 18)
Black Market Knife (which transforms into an butterfly knife)
This playful nod to CSGO not only adds some humor to the rivalry between the two games, but also provides Valorant players with an opportunity to personalize their weapons in a unique way. It remains to be seen how fans of both games will react to this latest development in the ongoing competition.
More About the CSGO Skins in Valorant
However, the Black Market bundle offers more than just parodies of Valorant CSGO Skins. For the first time ever in Valorant, the skins will change based on which team the player is on. It is a feature that has long been requested by the community. Associate Art Director, Sean Marino, explained the delay in implementing this mechanic. He has shown concerns about the strain it would put on system performance.
While Riot has not conducted a full load test to determine the memory impact of allowing every player to have multiple skins, it is presumed that it would slow down load times and increase hardware memory requirements. With 18 skins per player in each game, the addition of the Black Market bundle will only slightly increase this number, as not every player will have access to it.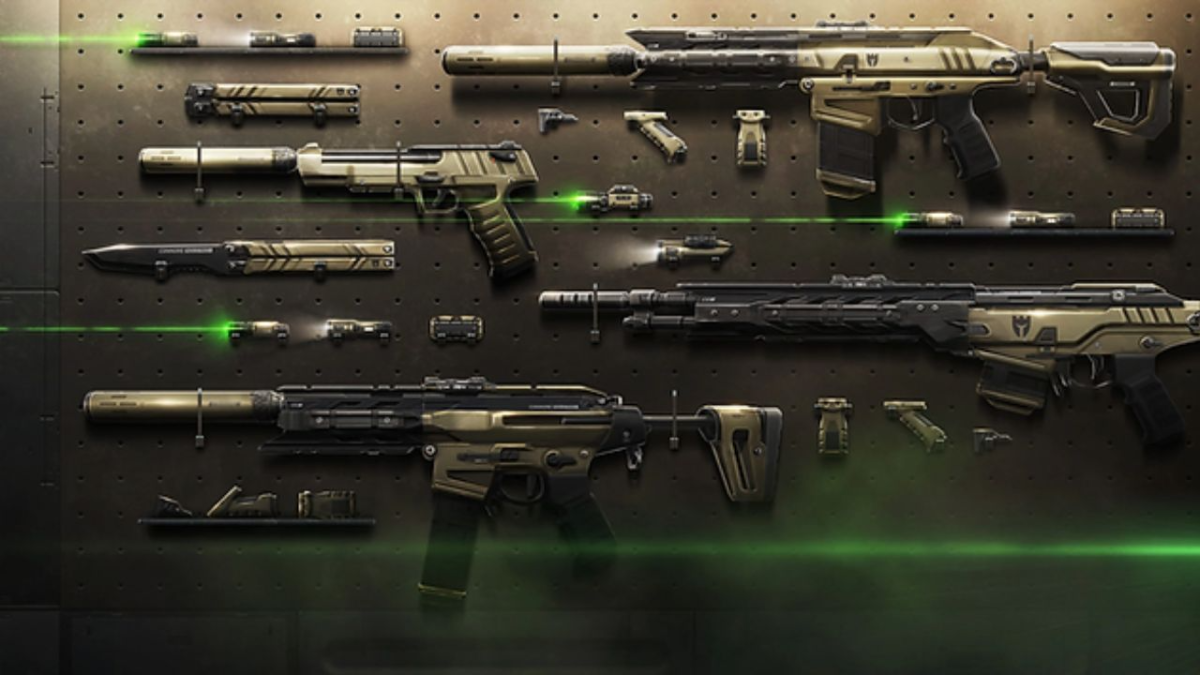 However, if Riot were to allow every player to have different skins for both attack and defense teams, the total number of skins in each game would permanently increase to 360, which could significantly impact performance and load times. The price of the Black Market bundle has yet to be announced, but it will be available to players starting on April 12th.
For more related content check out our dedicated website Gamition.
More E-Sports news:
Follow our dedicated E-Sports page for instant E-Sports news and updates