Thanks to the numerous cross-platform games that have made it possible for players to play their favorite games on their console. Here is a list of all the best cross-play games that you can play right now.
Deciding which console has all the famous games to play with your friends or in a single mode has been easier. Thanks to the introduction of games on Cross platforms.
There used to be times when games were released On certain consoles exclusively. Please had to decide which console has the best games to offer but thanks to the new era of gaming you don't have to think twice before buying a console given that pretty much all the games are released on all the consoles nowadays. Many big new multiple-phone games have made it possible for players to play with their friends and their game partners from Across the world in respective of what console they have.
So if you are also wondering which game title to play with your game partner across the cross platforms give no sweat as here is a list of the best cross-platform games that you can play with your friends or solo.
Top 10 Cross-Platform Games
Here is a list of all the best cross-platformer games.
Apex Legends
Playstation | Xbox| Nintendo| PC
This game took by storm when it was released in 2019 giving a top-notch experience with its theme-based gameplay. The game supports crossplay and the EA site tells you in detail how to set it up. The online multiplayer battle royale game Apex Legends uses three-player squads to play as pre-made "Legends" with unique skills akin to those of hero shooters. Since the game's release, alternative modes have been added to allow for solo and two-player teams. The game is free to play, and microtransactions and loot boxes are used to monetize it.
Among Us
Among Us gained large popularity in 2021 it still remains to me the most popular multiplayer game on Steam. it has new maps arriving on a regular basis and players continue to find this game to be fun this game also supports crossplay functionality across all major platforms.
Brawlhalla
Playstation | Xbox | Nintendo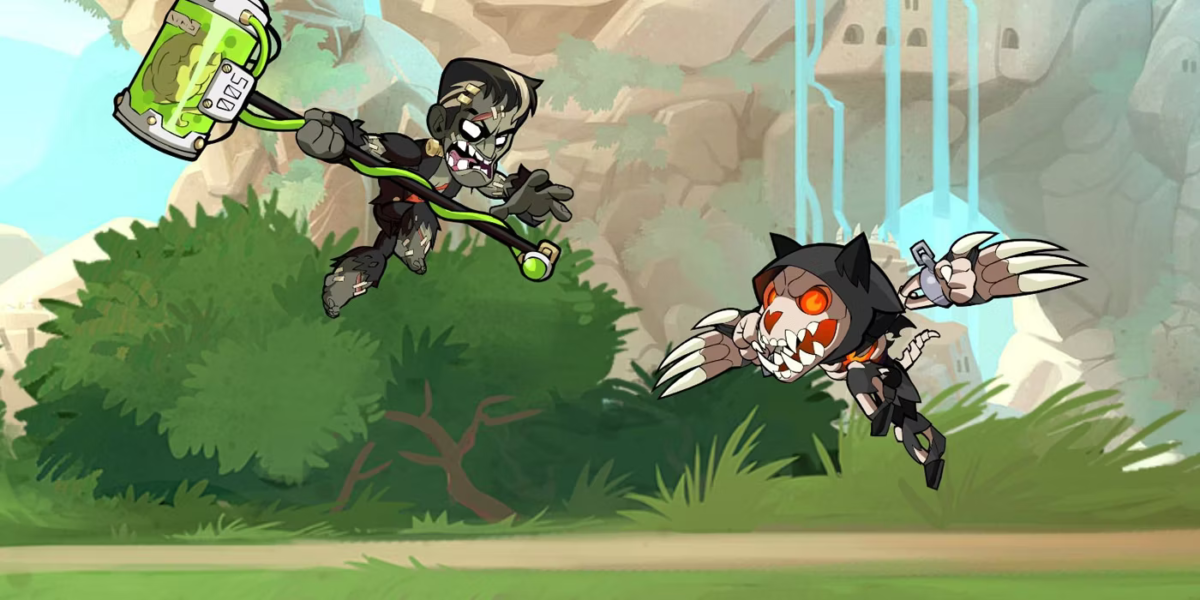 This a light-hearted fighting game which smooth crossplay support. It has been downloaded by 50 million people since it's released in 2017. The game has to offer a vast character robust with the classic UP soft character Rayman as a guest fighter. The art style of the game is quite unique and it also features a battle bar system along with plenty of crossword skins available in the game.
Call of Duty: Modern Warfare 2
Playstation | Xbox | PC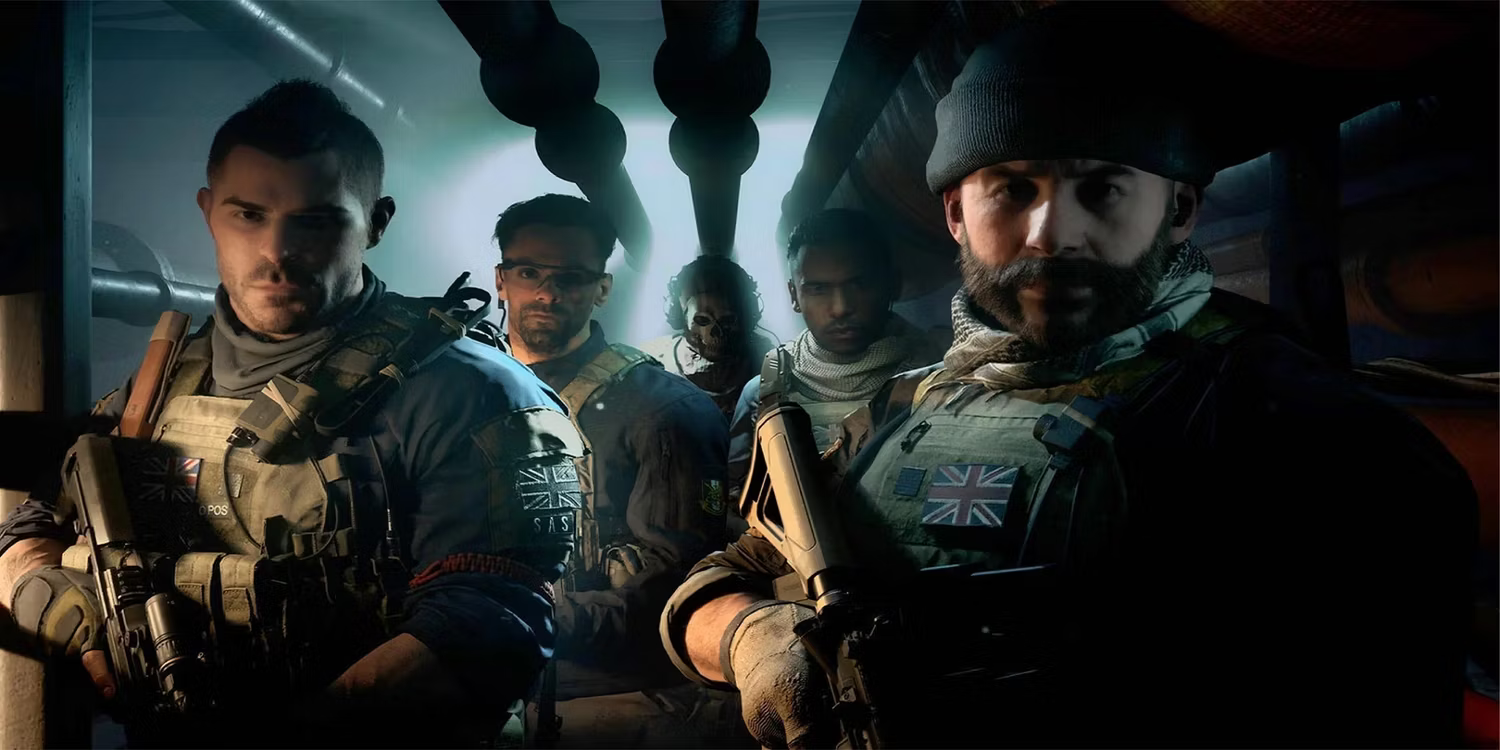 Call of Duty titles have become the best in the FPS game Call of Duty modern warfare 2 Falls short when it comes to the single-player experience but the game's multiplayer mode is quite engaging and enjoyable as suggested by the fans. Its massive growing popularity has made it through all platforms for players to enjoy.
Dauntless
This game was released in 2019 and the hype surrounding it has reduced over the years It is an action RPG set in a fantasy world and it has both solo and co-op gameplay. Please get access to wine with the idea of weapons and then are on the mission to and I late beasts in the game The visuals of the game have appeared to be a cartoony art style but otherwise the game has a very good co-op adventure to offer.
Call of Duty: Warzone 2.0
Another COD title that has made its way in cross-platform. Version 2.0 has a larger player piece and a better selection of weapons. It has many weapons from Bangalore as well as additional elements from earlier Call of Duty titles.
Deathloop
Playstation | Xbox| PC
This game 1st debuted on PlayStation 5 exclusively later it was also introduced in Xbox series consoles as well as added to the Xbox game pass in September 2022. Celebrating this occasion developers of the game rule out the golden loop update and brought full cross-play support to this game title.
This is also an FPS it is one of the most highly rated games of 2021 and is still popular It does not have a multiplayer mode in the traditional sense but the game does allow players to take on the gameplay sessions of others.
Destiny 2
To date, Destiny 2 is 1 of the most hydrated games Ever since it's released back in 2017. The game has offered many expansions and updates and great service to players. Despite being famous the developers of the game have big plans for the future with the light fall and the final as the sequel to the original title that is anticipated to come in a year or 2. The game supports cross-play and has great missions to offer for all the fps fans.
Escape Academy
This one is a rare puzzle game that is designed for more than 1 player on cross-platform games. Escape Academy allows 2 players to work together on a series of challenging escape rooms inspired by different school subjects. There are a total of 11 different escape ropes and each of them serves unique challenges for the player. The puzzle varies from very easy to extremely difficult levels but the theme of the game is common making it one of the best cross-platform games in the puzzle category.
Fall Guys: Ultimate Knockout
Playstation | Xbox| Nintendo| PC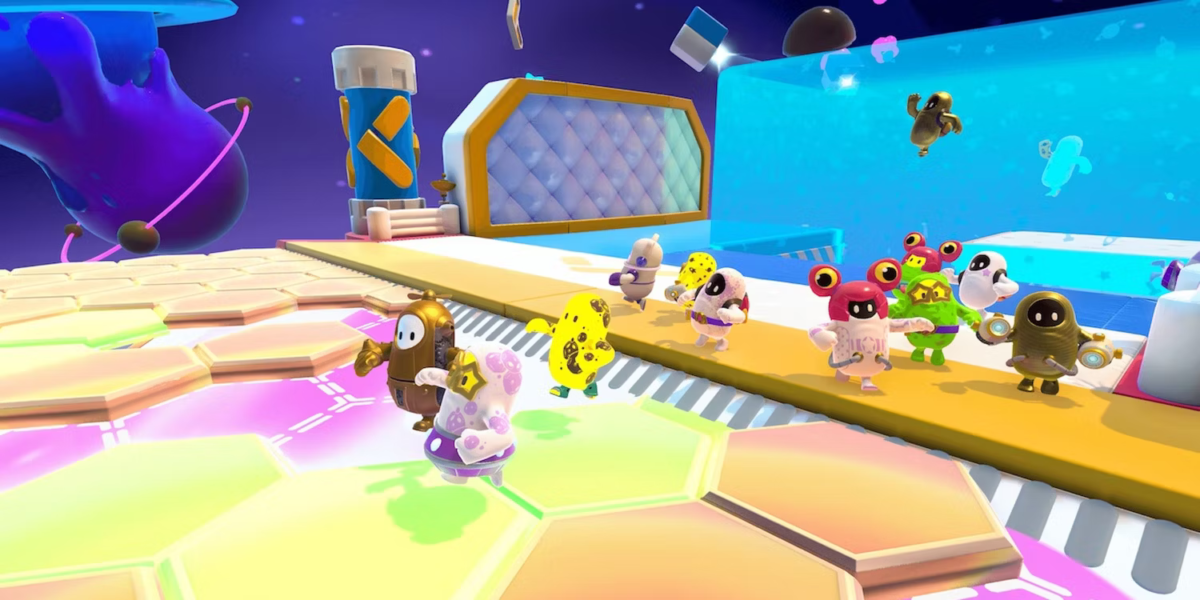 The last game in the list of the best cross-platform games is certainly Fall Guys. This game took the world by storm when it was first released and it has been perceived as a very addictive game with a casual theme. We couldn't get much of its cute graphics and a simple premise That will keep you on edge throughout the game simple yet engaging tasks. This game was released during the pandemic and was given away for free to PSN members.
Ever since the game was released the lobbies were full of fall guys getting up for the upcoming life-and-death situation tasks in the game.
These are all the best cross-platformer games that you can ever come across. We are sure that there are plenty of games out there that have been introduced on all the major platforms but we sorted out the best ones for you that could never go out of style. So make sure that you try all of these games with your friends or in single mode respectively.
For more related content check out our dedicated website Gamition.
More E-Sports news:
Follow our dedicated E-Sports page for instant E-Sports news and updates