Finding hard to complete the Del Kong Boss fight in One Piece Odyssey? Check our guide to find the best tips and strategies to defeat Del Kong.
One Piece Odyssey is a turn-based RPG that was launched recently. There are two lead roles in the game, one is Monkey D. Luffy and the other is Straw Hat Pirates. The stories and missions will take place on unknown mysterious islands, dungeons, and other places. The turn-based combat in One Piece Odyssey is fun and realistic. The Single-player action RPG from Bandai Namco Entertainment and ILCA was launched only a week back for all the consoles.
There are various quests and combat that players will unlock in the Islands and Dungeons of One Piece Odyssey. Right now there's a boss fight that players of One Piece Odyssey need to encounter against Del King in the King Kong Garden. The Del King boss fight is a part of the game's prologue chapter. Del Kong is a power-type boss with full-maxed HP. Del Kong deals massive power damage, but you can defeat the boss with the right strategies and weapons. You will gain EXP rewards and Berries after defeating Del King in the game. Here's how to defeat the Del King boss in One Piece Odyssey with the best tips and tricks.
One Piece Odyssey – Del Kong Boss Fight Strategy
| | |
| --- | --- |
| Location | King Kong Garden |
| Characters | Luffy, Nami, Robin, Zoro, Sanji, Usopp, Chopper |
| Rewards | EXP and Berries |
Del Kong resembles a Gorilla, but is not so threatening to see. The battle against Del Kong Boss begins in the King Kong Garden. You can go with Zoro, Luffy, Robin, or Usopp for the battle against Del Kong. Nami is already caught by Del Kong, and you need to save Nami by healing her. Use the Potent Energy Apple healing item to heal her and complete the dramatic scenes.  After Healing Nami, she gets rejuvenated and the battle commences after this.
Del Kong has minions and other small troops, you have to clear them using Thunderbolt Tempo or Gear 2 skills. Then only you can get full access to battle against the boss.
Luffy will be your primary attacker as he's a Power-type player just like the Del Kong boss. Then Zoro and Robin are good in technique. Nami is a powerful damage dealer and she's one of the fastest characters. Utilize Nami's Thunderbolt Tempo to attack faster.
Nami can deal electric damage and paralyze Del Kong. Luffy excels in Gear 2 skills and can deal high damage. Treinta Fleurs Flip and Rashomon skills of Robin can be used, as he's a powerful technique-type hero. Use Luffy's special skill Gum Gum Jet Bazooka to decrease Del Kong's health further.
Once again use Nami's Thunderbolt Tempo to deal more damage. Whenever Del Kong is down, you may deploy this move of Nami. If needed you can deploy Sanji and Chopper. As both can be useful whenever your health or energy gets low during the battle against Del Kong. Chopper heals well, while Sanji can deal heavy damage to the boss. Sanji's Rashomon skill will also quickly dampen Del Kong's HP.
The easy way to win the battle against Del Kong is to reduce and drain his health. For this, you need to keep attacking the boss from every end. Nami is your trump card as her Thunderbolt Tempo can paralyze and reduce the HP of Del Kong. Nami is naturally a faster troop, so her skills get boosted with this unique Thunderbolt Tempo skill.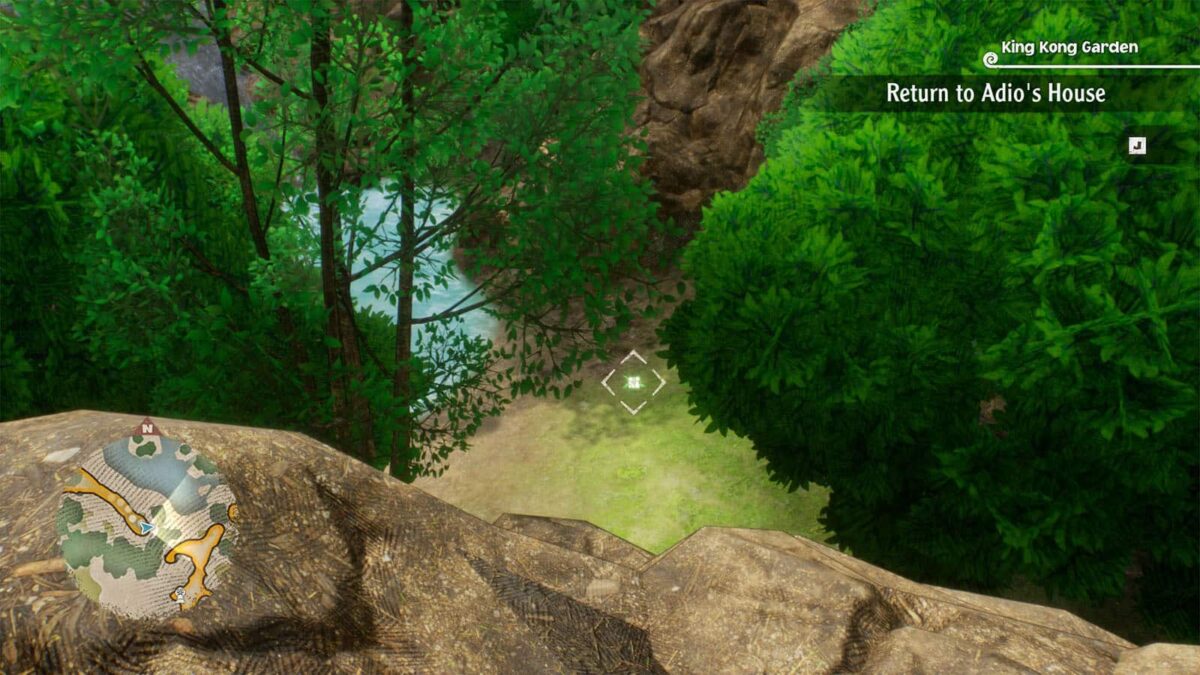 Robin is also a powerful AoE player and can be used whenever Nami is down. Deploy Nami's Thunderbolt Tempo skill to avoid severe damage. Dos Fleurs Grab is his other special skill that deals massive single-target damage.
Del Kong is a power-type boss and he inflicts power damage. Del Kong has Kong Shock skill that can deal up to 300 power damage or even more. Del Kong is also strong in AoE and has different melee combos. Other than this, the Del Kong boss doesn't possess many skills. 
If your HP is low you can always rely on the resurrection skills of Chopper. Use the high-skill and hard-hitting attacks to deal more damage. Keep changing your characters to confuse Del Kong and stop his attacks. After his health goes to zero, deploy any normal attack to complete the boss fight against Del Kong.
Once the battle against Del Kong is done, you will get your rewards which include EXP, Banana Gator Pie, and Berries. 
How to Play One Piece Odyssey?
The latest Single-player turn-based RPG from Bandai Namco Entertainment is available to play on Windows, Playstation 4, Playstation 5, and Xbox Series X/S. Just like other RPGs, One Piece Odyssey has several Boss fights and challenges that will never get you bored. The main story missions in One Piece Odysseus will reward you with more in-game items.
That's how the battle against Del Kong goes. You need to get to the  King Kong Garden, then initiate the battle after healing Nami. Follow our guide and tips to complete the boss battle against Del Kong easily in One Piece Odyssey. We will be back with more One Piece Odyssey boss battle guides and updates soon.
For more related content check out our dedicated website Gamition.
More E-Sports news:
Follow our dedicated E-Sports page for instant E-Sports news and updates