Only if the humiliation of the hefty loss wasn't enough for Dallas Cowboys, their 2022-23 campaign has got worse. After Dak Prescott suffered a thumb injury in his right hand against Tom Brady's Tampa Bay, he is bound to undergo injury which will rule him out for at least six to eight weeks. According to veteran analyst Stephen A. Smith the Cowboys should throw the kitchen sink in order to gain Colin Kaepernick to save their season.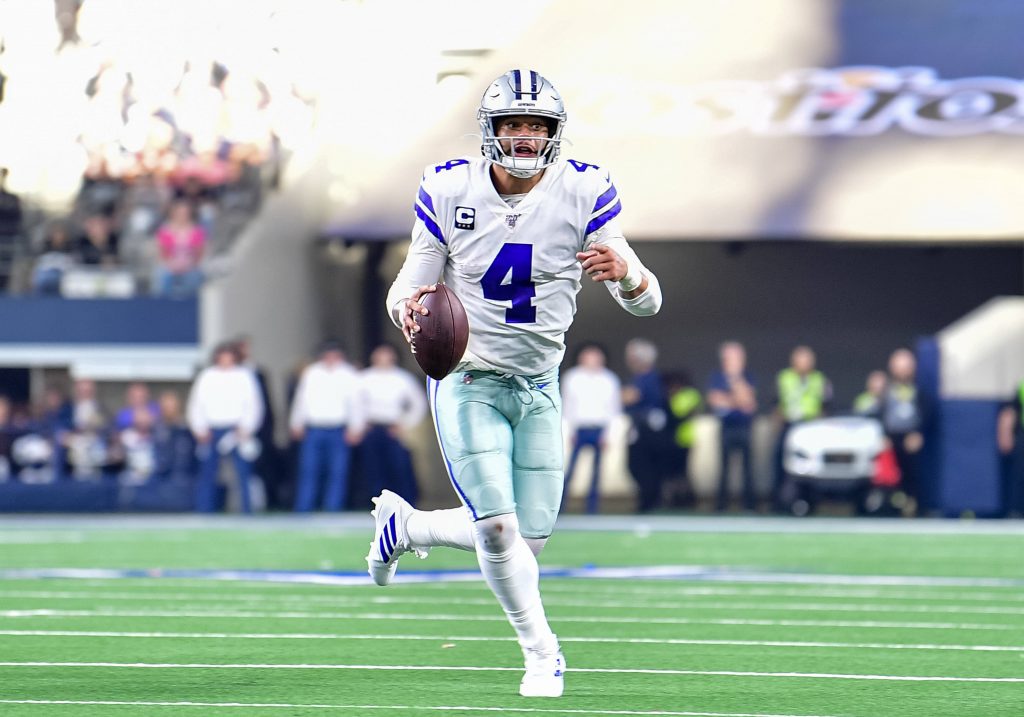 On the latest episode of First Take, Stephen A. Smith exclaimed how he might consider signing Colin Kaepernick for Dak Prescott. But checking back to reality, the former buried all such claims as Jerry Jones would never do that. However, this is not the first time Colin Kaepernick's name is floating around the NFL mill as a replacement Quarterback. Shockingly, it is the sixth straight season wherein a team has an injury at QB. 
Kaepernick hasn't been part of the NFL world since the 2016 season – famously after he took the knee during the national anthem. However, the 34-year-old was spotted practicing with Wide Receivers in the offseason and even revealed his interested to join any team even as a backup.
Stephen A. Smith reckons Colin Kaepernick to replace Dak Prescott in Dallas 
A very intrigued Stephen A Smith inquired, "Maybe it will never happen in my opinion but I wanna make that call to Colin Kaepernick. They (Dallas Cowboys) might want to take that chance, and might want to find that out now.
While there are speculations of Cooper Rush, the backup QB, to take up the starting rule in the coming week. Yet the Dallas Cowboys need to decide sooner rather than later, if they want to turn the tide of 2022-23 season in their favor, before it gets too late. 
Smith added, "He (Colin Kaepernick) hasn't been around but he's a playmaker with his legs, who is available. You've got to take that into consideration. You've got to take off now. But I don't think it will ever happen because it is Texas. Let's come back to reality."
Also Read: Watch: Pittsburgh Steelers with a pick-six of Joe Burrow's first pass of the new NFL season
Also Read: Watch: Mac Jones gets intercepted to start the season in a horrific manner for the New England Patriots
Also Read: "Joe Burrow a fraud?": NFL Fans troll the Cincinnati Bengals quarterback following a horrible outing against the Pittsburgh Steelers