Was there too many expectations thumped upon the shoulders of Cincinnati Bengals' Quarterback – Joe Burrow? It does feel like the very case as the charismatic QB has to suffer the wrath of angry NFL fans as he majorly disappoints in his team's season opener loss to divisional rivals – Pittsburgh Steelers.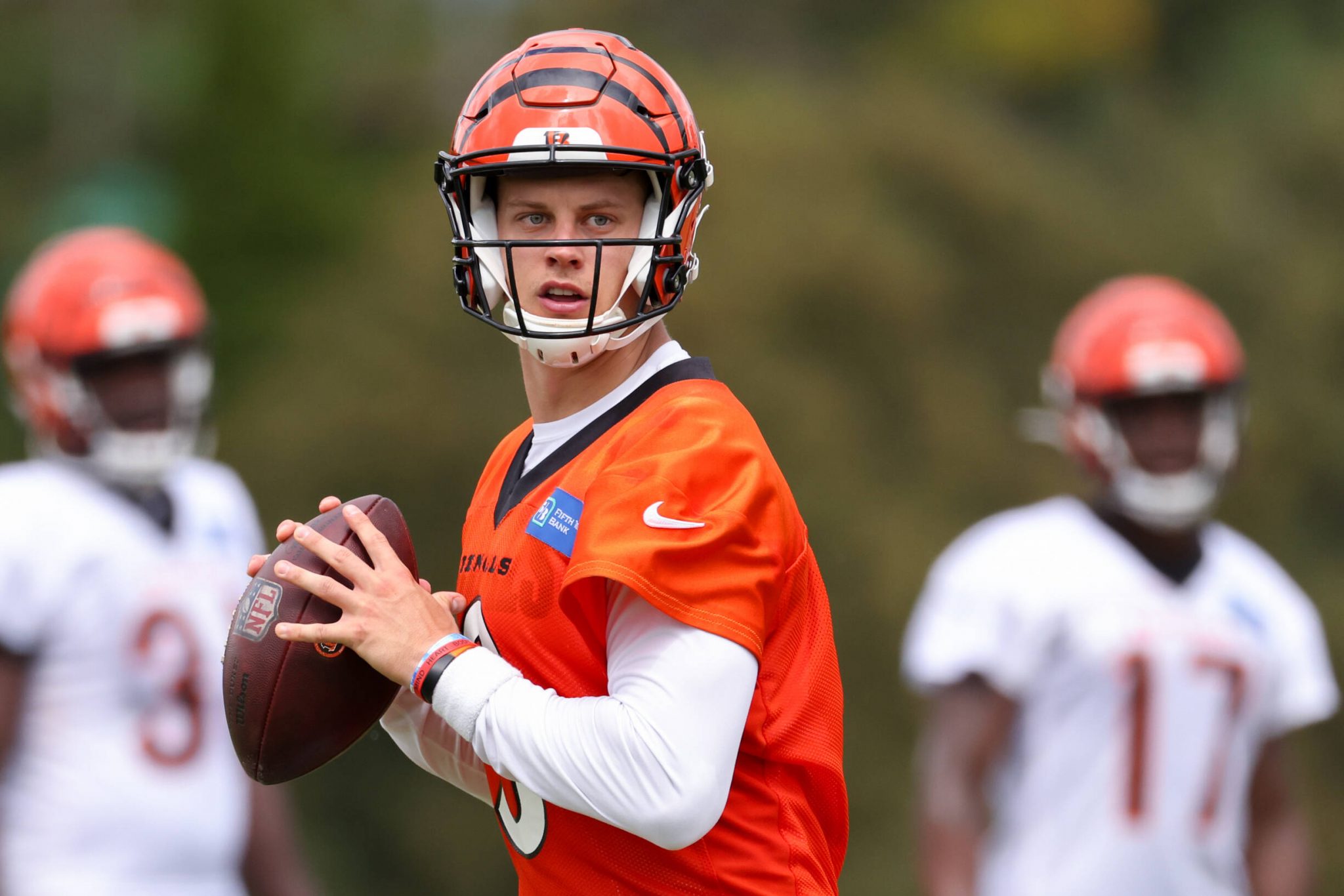 For Joe Burrow, it seemed like quarter after quarter, the humiliation and scrutiny were also increasing. And it is safe to say that the MVP-caliber star has made the worst possible start to the new campaign. With turnovers being the major cause of issue for Bengals, Burrow was blamed for being at the helm of it. 
To those who are not aware, Cincinnati Bengals never led in their season opener and struggled to find the right chemistry. However, they rallied from a 17-3 deficit to force overtime, yet a significant and major injury to long snapper Clark Harris seemed to have cost them the game.
NFL Twitter roasts Joe Burrow amid Bengals' Week 1 loss to Steelers
Joe Burrow, the top-rate MVP candidate 0- had five turnovers, including four interceptions. Justifying the same tally, he finished with 33-of-53 for 338 yards and two touchdowns. Take a look at how NFL Twitter roasted the 25-year-old for his depleted performance.
Bengals tally of 5 turnovers was more than what they had in any season previously. Burrow being at the helm of it, struggled for most of the day and even threw a pick-six on Bengals' second play from scrimmage. Safe to say, when compared with reigning DPOY, T.J.Watt appeared as the greatest defender in the league. To make matters worse, Pittsburgh scored 17 points off of Cincinnati's turnovers. The Steelers sacked Burrow six times and hit him nine times.
The result is also a blessing in disguise for Joe Burrow as he now knows what is expected and required off him in the coming weeks. Will we witness a change in the approach of the 25-year-old QB? Remains to be seen.
Also Read: "He is Giannis, he is one of one on earth": Colin Cowherd compares Josh Allen to NBA superstar Giannis Antetokounmpo
Also Read: Reports: San Francisco 49ers could miss this star player in the season opener against the Chicago Bears
Also Read: NFL Analyst claims the Tampa Bay Buccaneers led by Tom Brady could go 0-4 if they fail to win the opening game against the Dallas Cowboys