After a glorious run to the Super Bowl in the previous season, many consider Cincinnati Bengals to be one the heavyweights in the 2022-23 season with charismatic Quarterback – Joe Burrow being at the helm of it. However, come the season opener, the defending AFC Champions were slapped with a reality check from Pittsburgh Steelers.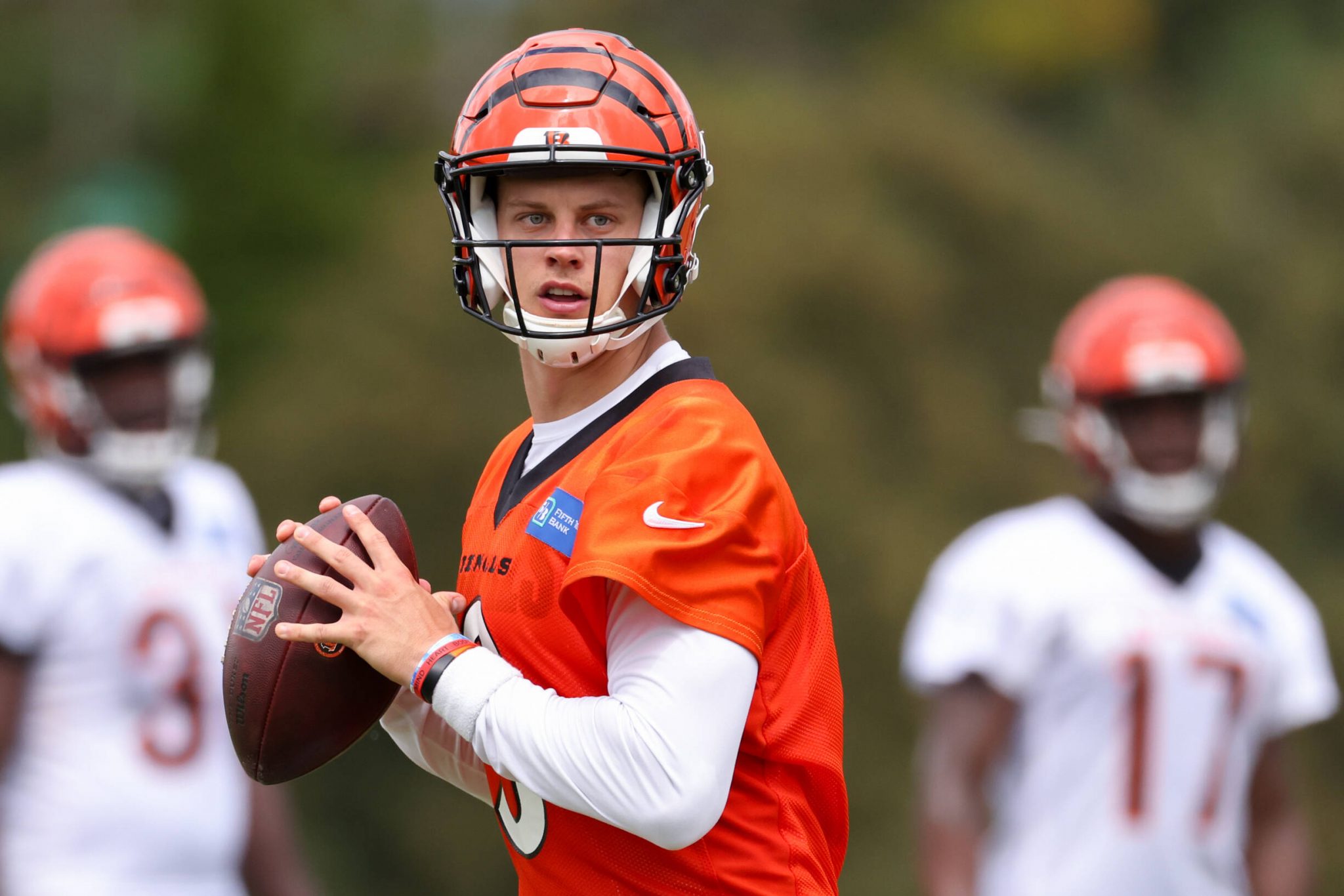 To those who missed the inaugural action from the Steelers vs Bengals' showdown, let me turn back the clock for you. Cincinnati was on its first possession of the year as Joe Burrow threw his first pass. Interestingly, that particular pass was jumped and picked off by defensive back – Minkah Fitzpatrick who secured the first turnover and touchdown, courtesy of it. 
Perhaps that was the precise moment when Joe Burrow, Bengals decided to bow down against the mighty Steelers, who surely made a statement in front of many. Moreover, this came right on the heels of a sack on Burrow by Cam Heyward. With roughly 3 minutes remaining in the first quarter, Burrow had completed 4-of-6 passes for 30 yards with zero TouchDowns for his team.
Joe Burrow, Bengals stunned by Pittsburgh Steelers in Week 1
It is safe to say that Joe Burrow was evidently trying to do too much with the football since the opening pass of the game, where he had four open receivers. However, that pick from Minkah was the beginning of Pittsburgh's domination. On the very next drive, the Bengals had third down in Steelers territory. The former side's left tackle – Jonah Williams allowed major pressure on a drive-ending sack against Joe Burrow. Fast forward to one series later, Pittsburgh's edge rusher – Alex Highsmith beat Williams again for a strip sack fumble and an eventual another turnover from Bengals.
To make matters worse, Joe Burrow played his worst half ever for Cincinnati Bengals as he threw two more interceptions in the second quarter. Safe to say, the only offense that worked in the first half was quick passes to Ja'Marr Chase and. While Bengals lost 23-20, they trailed by a humiliating 17-6 tally at halftime.
The third quarter was the best for Bengals as they came raging back into the game with 0-8 following a TouchDown throw at the goal line from Joe Burrow to Tyler Bond. However, it was the turnovers and missed field goals which summed up the night for Cincinnati and Burrow.
Also Read: "A lot of what we saw last night was um it was predictable": Colin Cowherd isn't surprised by the dominance of the Buffalo Bills against the LA Rams
Also Read: We need to see Dak Prescott win not just have these great statistical years": Greg Jennings claims the pressure is on Dallas Cowboys to start the season with a win against Tom Brady
Also Read: We need to see Dak Prescott win not just have these great statistical years": Greg Jennings claims the pressure is on Dallas Cowboys to start the season with a win against Tom Brady