Mac Jones is a man filled with a lot of potential for success. With the New England Patriots' Quarterback having the guts to make high-stakes risks in the manner, he opened the 2022-23 season on the unlikely end. With the team getting 25 yards on the ground and 28 yards via the air, Jones' 11-year connection to Hunter Henry gave his team a first-and-10 from the Miami 22-yard-line.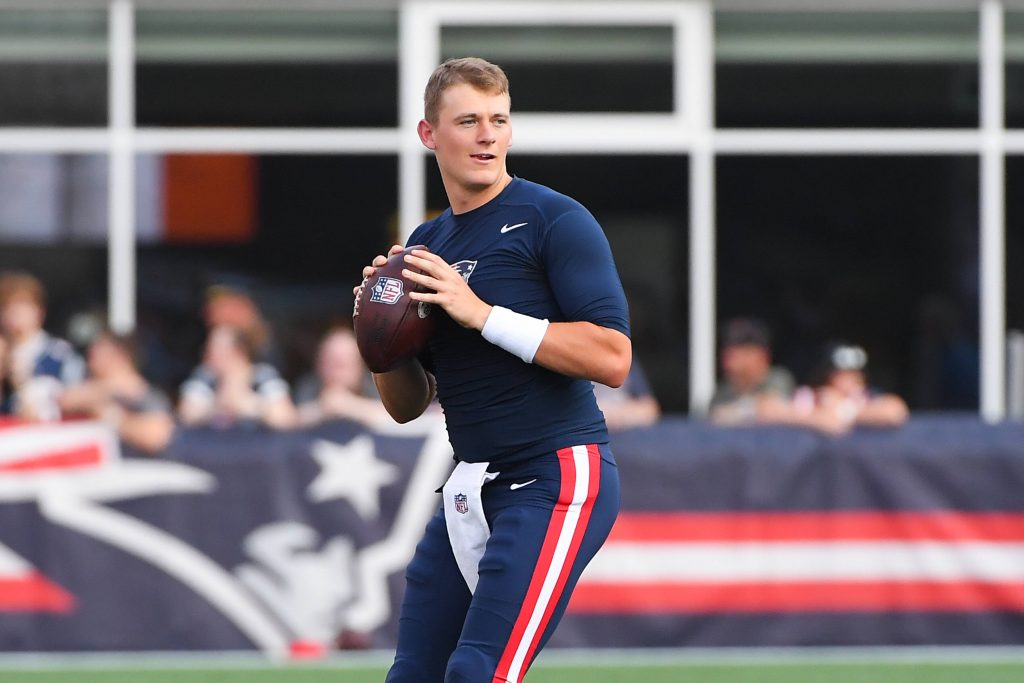 With the opportunity of scoring in sight, Mac Jones decided to throw a jump ball. Which only showcased the legendary of Xavien Howard and Jevon Holland. Howard was tight in coverage on Parker, who eventually deflected the tough pass into the air using the tips of his fingers. This allowed Holland to pick it off.
The 29-year-old ran it out of the end zone and got it all the way back to the Dolphins' 28-yard-line. While Mac Jones had been 3-for-3 for the spoken off 28 yards on the drive before the same action, replays showcased a different story. It showed that Howard had a strong hold of Parker's jersey while in coverage but the officials on the field didn't see it.
Mac Jones and Patriots suffer a hefty defeat to Miami Dolphins
In a 20-7 loss that the New England Patriots suffered in Week 1, Mac Jones' misery was only to begin as he suffered a back injury. While X-rays were negative, the team is surely going to evaluate when they get back to Foxboro. To be precise about his stats, Jones completed 21/30 passes for 213 yards to go with an interception and TouchDown. Moreover, the 24-year-old QB twice and hit three time in the particular showdown on Sunday.
As soon as the clock timed off, Mac Jones was the first player to rush into the tunnel, which said plenty about the pain he was suffering through. Being in the locker room as well, there seemed be something off about the Patriots' QB. He immediately went into the trainer's room. With several members of the staff waiting outside the room, the urgency from the trainer – Jim Whalen, spoken volumes about the concern in New England dugout.
Lastly, the 24-year-old sensation also did not make it to the post-game interviews. That is exactly where it was revealed by the team's spokesperson that Jones had suffered from a back injury. Hence, he wouldn't be available.
Also Read: We need to see Dak Prescott win not just have these great statistical years": Greg Jennings claims the pressure is on Dallas Cowboys to start the season with a win against Tom Brady
Also Read: "He is Giannis, he is one of one on earth": Colin Cowherd compares Josh Allen to NBA superstar Giannis Antetokounmpo
Also Read: NFL Analyst claims the Tampa Bay Buccaneers led by Tom Brady could go 0-4 if they fail to win the opening game against the Dallas Cowboys