Speculations about DK Metcalf being projected to move from the Seattle Seahawks seem to rise and Lamar Jackson has already started recruiting him to the Baltimore Ravens.
DK Metcalf's future is currently one of the most intriguing topics of discussion in the NFL all because of the departure of Russell Wilson to the Denver Broncos. It has left the Seahawks in rebuild mode. Metcalf is due to sign a new big contract after his rookie deal ends. Many teams are interested to bring him on board because of his talent which is absolutely immense. And also because he is a game-changer on the field.
The Seahawks have however publicly said that DK is not up for a move. But you never know what can happen if the right offer is on the table just like it happened with Tyreek Hill at the Kansas City Chiefs. A quarterback who has now publicly shown interest in playing with DK Metcalf is Lamar Jackson of the Baltimore Ravens as he on his Twitter account won't mind if DK decides to join the Ravens and he would welcome him wholeheartedly.
Lamar Jackson knows that if DK Metcalf joins the Ravens, it will make them a force to reckon with as this team had struggled with injuries last season but they are ready to bounce back in this upcoming season and a player like DK Metcalf will only boost their chances of progressing further.
DK Metcalf could well possibly be on the move away from the Seattle Seahawks
The Seattle Seahawks have continuously said that DK Metcalf is not available for any trades but there are rumors around the league that he might well be available if the price is right on the offer.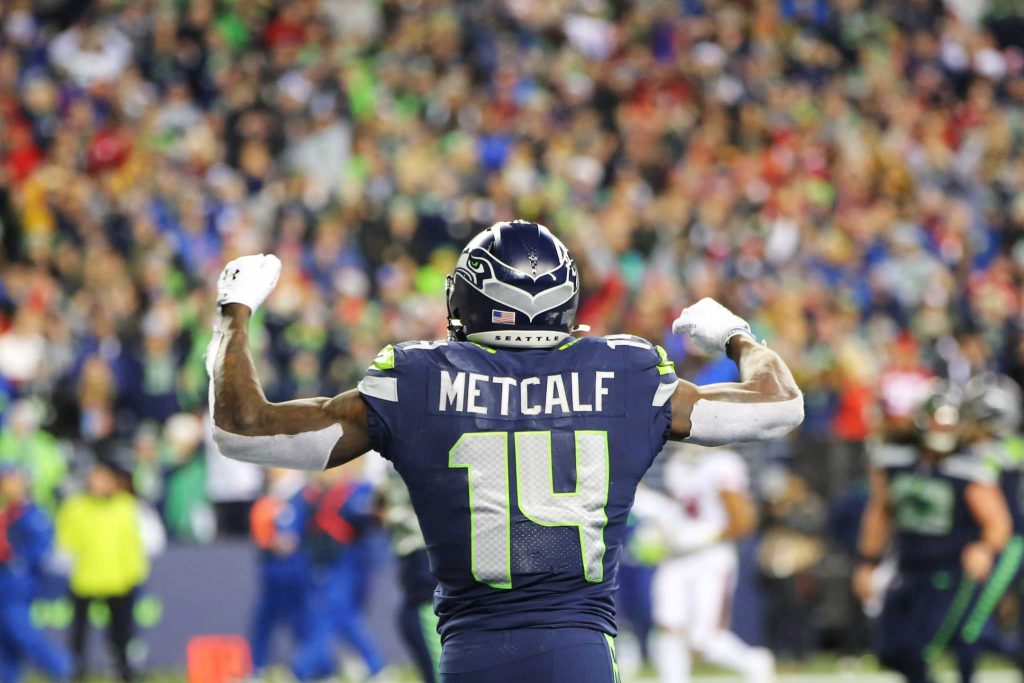 According to ESPN's Jeremy Fowler, "This is a name that's buzzing in league circles. No guarantee that anything happens here, I'm told that Metcalf has gotten indications, informally from the team, that he's not going to be traded. Seattle has said publicly that they have no intention to trade him. 
He added, "But the execs I talk to keep bringing him up that maybe they would either be willing to move on at the right price or that Metcalf would welcome a change. So, something is going on here; it's just hard to figure out what. But he's got one year left on his rookie deal. He would need a new contract as part of a trade. That's the tricky part."
With nothing certain yet about the future of Metcalf, it will be interesting to see how things pan out in the future for the star Wide-Receiver from the Seattle Seahawks.
Related Article: "If you're there at four, we're taking you"- Jalen Ramsey recalls fake promise made by the Dallas Cowboys during the draft
Follow our dedicated page NFL for instant NFL news and updates.