Check out our Monster Hunter Rise Gunlance Weapon build to know the best skills and strategies you can use.
Monster Hunter Rise is an action RPG from Capcom. The game is also one of the best versions of the Monster Hunter franchise. There are many guns and weapons in Monster Hunter Rise. And Gunlance is a powerful weapon that's been one of the highly rated and most used weapons in the game. Gunlance is a Piercing weapon that uses a cutting damage modifier mechanism. The Gunlance weapon can deal explosive damage. The weapon's stats can be enhanced with better build and abilities in Monster Hunter Rise. There are the best skills and abilities for this explosive weapon. You can unleash a variety of moves and abilities from Gunlance.
Every weapon in Monster Hunter Rise gets unleashed with a base stat. You can upgrade these weapons and their stats to bring their best abilities and skills in Monster Hunter Rise. Right now, let's see the best weapon build for Gunlance in Monster Hunter Rise. Check our guide to know the best strategy, weapon, build, and abilities for Gunlance in the game.
Monster Hunter Rise Gunlance Weapon Guide – All You Need to Know
Unlike the regular Lance weapon, Gunlance is a blend of both Lance and Explosive mechanisms and this makes Gunlance one of the most complicated guns in MHR. The Gunlance can deal massive damage and unleash colossal fire explosives to annihilate your opponents. But to get the best results, you need to handle the Gunlance weapon with the right strategy. Wielding a Gunlance is not an easy task, here's everything about Gunlance in Monster Hunter Rise.
Gunlance Weapon – Best Abilities
Gunlance weapon employs a different mechanism named shelling and that allows you to shell explosive fire damage at your opponents. The attacks will be faster and x2 when shells are inflicted. The charged shelling also allows you to inflict heavy damage in Monster Hunter Rise.
The Gunlance provides extra protection to your monsters. Equip a shield along with a Gunlance, then your guard is doubled that of other shields. Another best feature while wielding a Gunlance is the quick draw ability. This will help you to equip the weapon and keep it in a wielding position.
Wyvern Fire is another best ability for the GunLance weapon. The Wyvern Fire is an explosive stat that can increase the gun's stat and the cooldown time is around 110 seconds for this. Chain Attacks can be unleashed if your weapon is Gunlance. The chain attacks are combos that will unleash 3 continuous shell shots from a single forward stab.
Monster Hunter Rise Gunlance – Best Skills, Strategy, and More
Here are other best skills and benefits that you can get while wielding a Gunlance.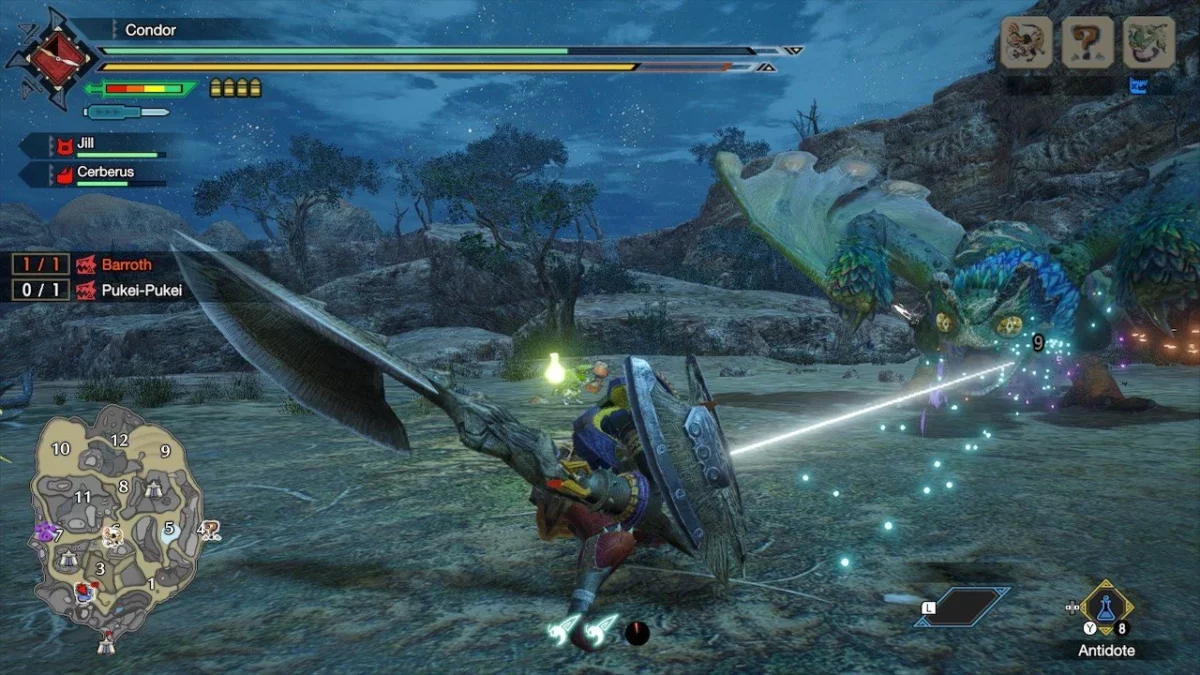 Ground Splitter Combo
You can lunge forward and inflict a heavy spinning and chain attack. The damage will be x2 while using this skill. Your monsters will gain massive powers for a short duration.
Shelling Combo
You can infuse shelling along with Wyrmstake Cannon, Burst fire, and Critical boost to create an explosion. Shelling attacks will be the best skill that you can expect from Gunlance.
Hail Cutter
A rising slash gets unleashed and you can attack faster while in the air. The cooldown effect is also lesser. The weapon also has several Armor skills to increase its stats and abilities.
Gunnery King
The damage percentage for Wyvern's Fire and Shells will be doubled
Fast Reload
Reload speed is faster for any combo and can the attacks are faster
Shelling Attacks
There are not one or two but three shelling attacks. Normal shelling attacks have more ammo and will help you to reload faster. Long shelling attacks will let you attack from any distance. Wide Shelling helps you to deal massive damage, but the reload time and ammo will be more for this.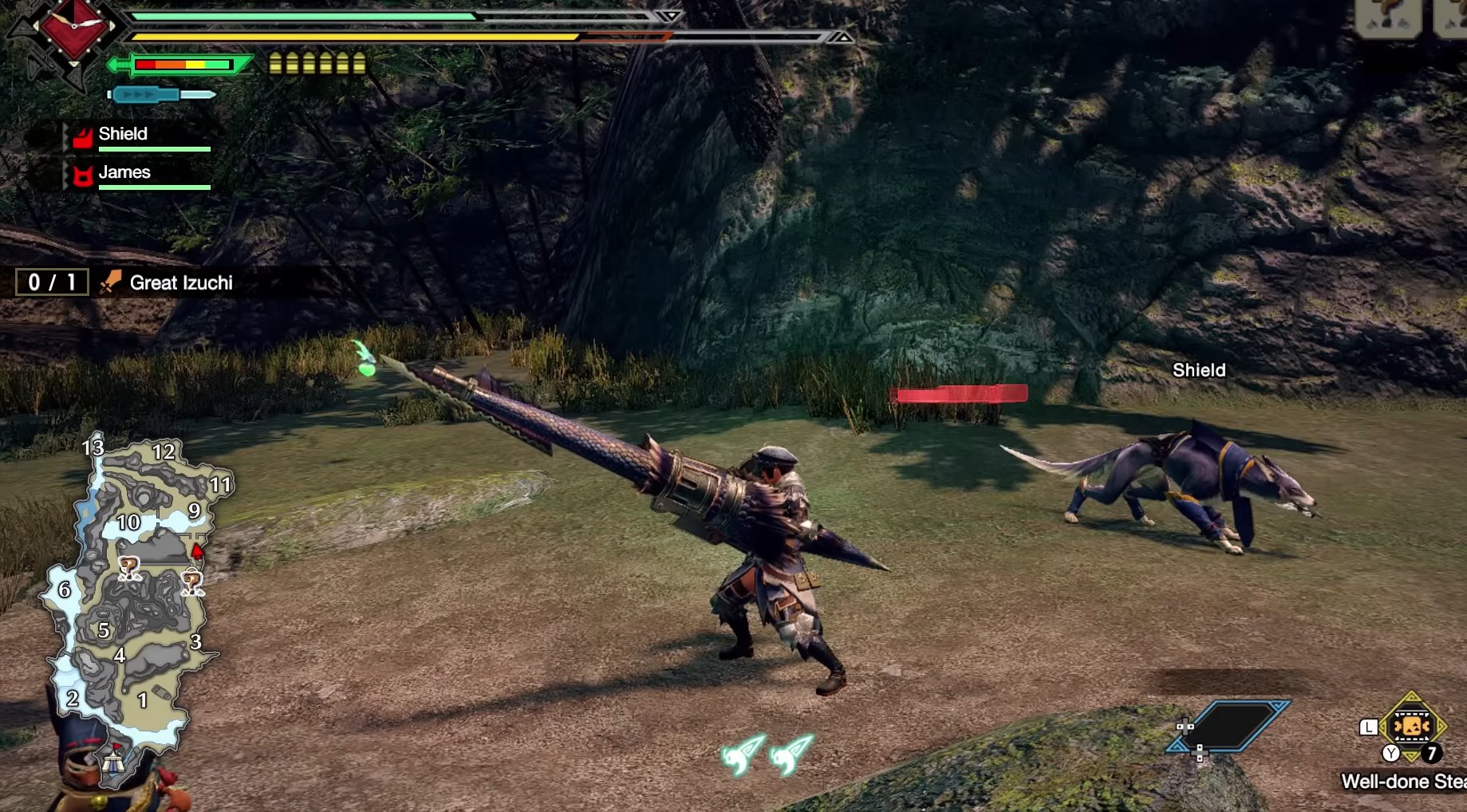 Gunlance Weapon – Best Offensive & Defensive Skills
Here are the best offensive, defensive, and other best skills for Gunlance in Monster Hunter Rise.
Artillery
This can improve your weapon's explosive attacks including Wyvern's Fire
Critical Draw
This will boost affinity rate when you are attacking opponents in short range
Handicraft
Sharpness gets an increase to get better damage stats
Guard
Increases protection and reduces knockback for a long time
Capacity Boost
The shell capacity gets increased for some time and you can unleash heavy attacks
Guard Up
Gives extra protection for all attacks
Offensive Guard
Attack power after a perfectly-timed guard is increased for a short time
Evade Extender
Increased evade distance for every attack
Health Boost
Health points will be more for all moves
Partbreaker
This skill can demolish the monsters
Critical Eye
This increases affinity rate and attacking powers
Flinch Free
You can avoid knockbacks against small damage.
Critical Element
This skill will increase elemental damage with a critical hit
Agitator
This skill boosts attack power and affinity rate. And whenever your monster is aggressive, the damage % will be more.
Attack Boost
This skill improves affinity rate and damage by 10 %. Overall, the attacks will be heavy and powerful
That's everything you need to know about the Gunlance weapon in Monster Hunter Rise. These best skills, strategies, and abilities for the Gunlance weapon can be utilized to get the best results in battles of Monster Hunter Rise.
For more related content check out our dedicated website Gamition.
More E-Sports news:
Follow our dedicated E-Sports page for instant E-Sports news and updates