Looking for free Lisa Skin in Genshin Impact? Here is the key to your search in this guide.
Genshin Impact Players who are eyeing Lisa's skin would know how difficult it is to get hands-on with this item as it is a time-consuming procedure. Many players excitedly await their chance to give Lisa the "A Sobriquet Under Shade" skin. To make your work easier we have mentioned everything you need to do in this guide. Now let's see how to get a brand new skin for Lisa in Genshin Impact for free
How to get Free Lisa Skin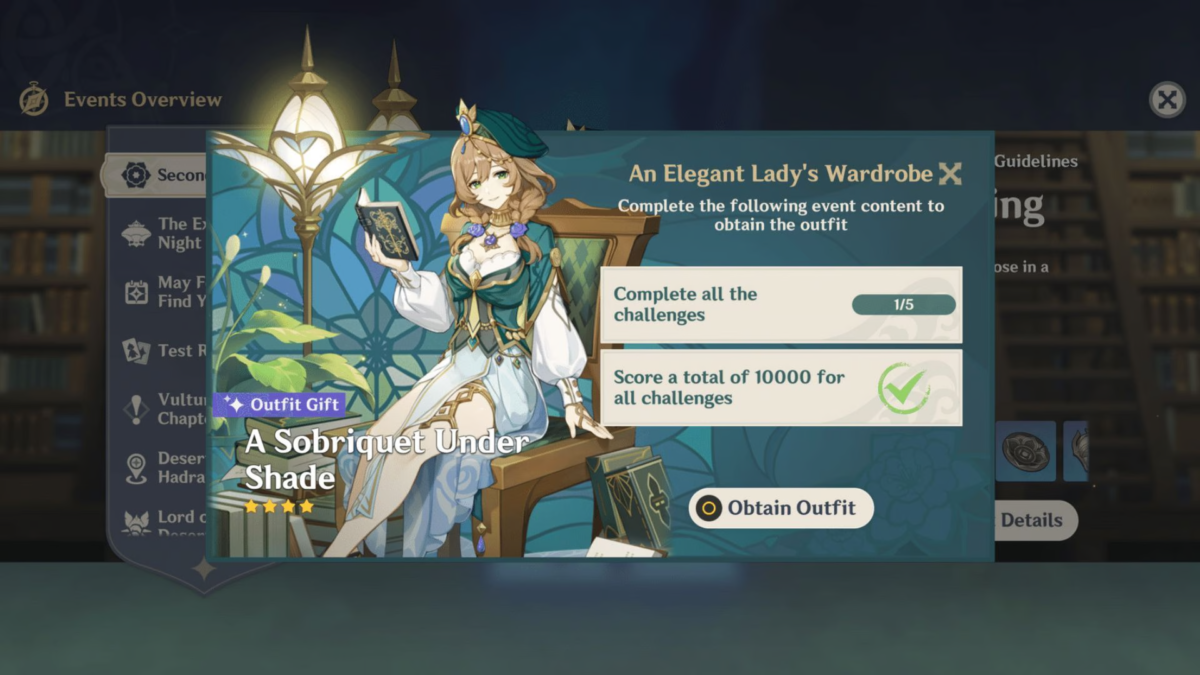 The Electro mage character Lisa has initially introduced in the game a few years ago. She can now have a new look without costing you anything. You must take part in the Second Blooming event, which debuts with Update Version 3.4, to begin on the route leading there. The event started on January 31 and will last until February 13, 2023.
Genshin Impact recently released its new event Second Blooming. It sums up Lisa's past in Sumer's Akademiya and gives the players a chance to participate in this event to earn a new free skin outfit for Lisa. The event has event quests in which they learn more deeply about Lisa's story arc in Genshin Impact. The Second Blooming event is a combat-based mode where players get access to trial characters to explore. A team of three can be formed with different skills.
Completing this challenge would reward you with the following items
Primogems x 400
Hero's With x 21
Weapon Ascension Material x 15
Mystic Enhancement Ore x 25
Mora x 300,000
Second Blooming Event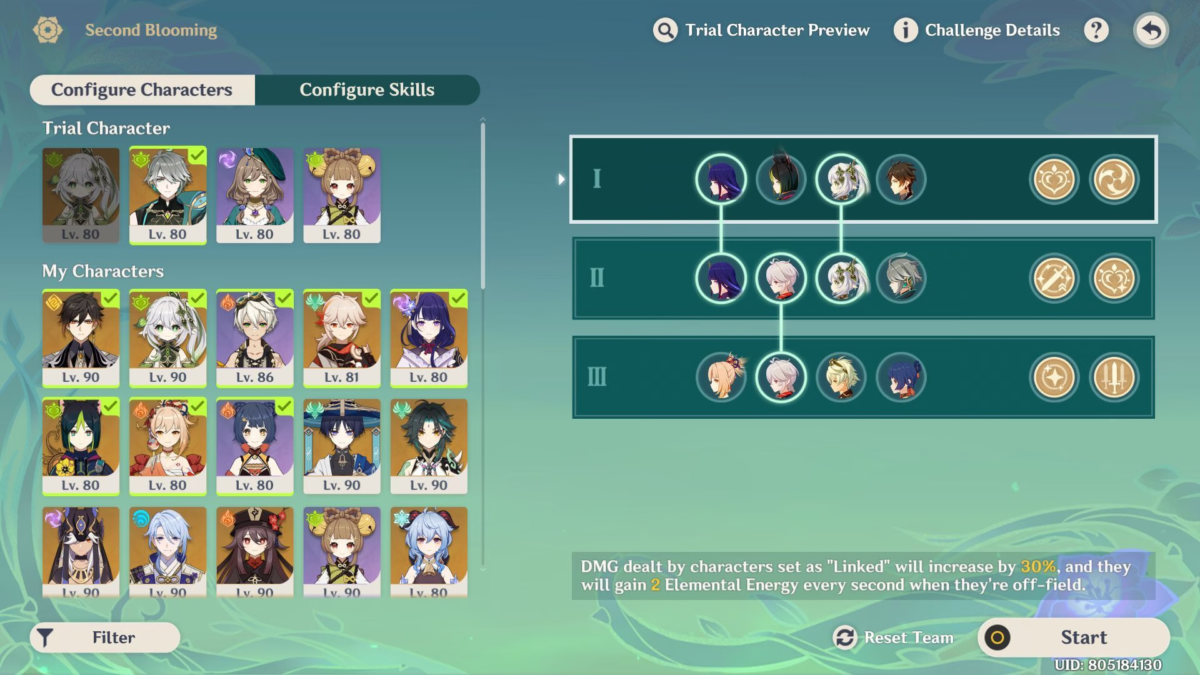 During the event, players can unlock "A Sobriquet Under Shade" skin for Lisa. But before you get excited about unlocking this special skin for Lisa, you should also know what are the requirements to get it. Players will have to complete the following task to unlock Lisa's 4-star skin outfit.
You have to complete 5 challenges
Score a total of 10,000 in all the challenges.
These tasks are not as easy to complete as it seems. All these challenges are time-gated thus, players will have to wait till the last challenge is unlocked to complete all the event quests.
There are a total of five challenges and a new challenge is unlocked every day. The fifth and last challenge of the event would be unlocked after 2 days in Genshin Impact. Every challenge has its own list of monsters with a unique Leyline Disorder. Each task has a default time limit in the game. The less time you take to defeat the enemy, the more chances you have of getting high scores. You can also change the score multiplier next to the star button.
According to the score you earn you will get different levels of insignia that is Bronze, Silver, Gold, and Platinum. Every challenge in the Second Blooming event requires you to form a team of three members and fight in three rounds of different battle modes in a row. You will get different trial characters for each challenge you unlock.
Each team is allowed to select two support skills to aid them in combat and all the linked characters will join the group more frequently each round and receive bonuses as the party forms. Thus, you need to choose your Genshin Impact team more carefully with the right characters for each challenge. However, there are not many options of characters to choose from thus you can decide which character to choose on the basis of the effect they have on the team.
These are all the things to keep in mind when you go look for Lisa's free skin in Genshin Impact. All the best for your challenges and make sure that you follow all the steps mentioned above.
For more related content check out our dedicated website Gamition.
More E-Sports news:
Follow our dedicated E-Sports page for instant E-Sports news and updates