Is Racing Mode coming to Fortnite? Check out all new Fortnite leaks that are expected to arrive in upcoming seasons.
Fortnite is an intriguing adventure with lots of challenges and events. Every day players keep their fingers crossed for new updates and surprises. Fortnite never let down the tempo of fans and they keep surprising them with every update. Fortnite is known for maintaining secrets and revealing them at the right time. These updates have come as a surprise over the years.
Every Fortnite player loves to know the secret updates even before they are officially out. Such is the standard of this game. Some secrets have been maintained as secrets while the rest keep coming out through Fortnite Leakers and Data Miners. Fortnite Leaks have always been exciting for fans and it increases everyone's pulse. Some renowned Fortnite leakers have been cracking every upcoming update in the game well in advance.
Fortnite Chapter 4 is live and there have been plenty of surprises already. Epic Games are in no mood to stop this as they are planning for more in Fortnite Chapter 5. Here are the latest Fortnite Chapter 4 Season 4 and Chapter 5 news and updates in our guide.
All New Fortnite Chapter 5 Leaks!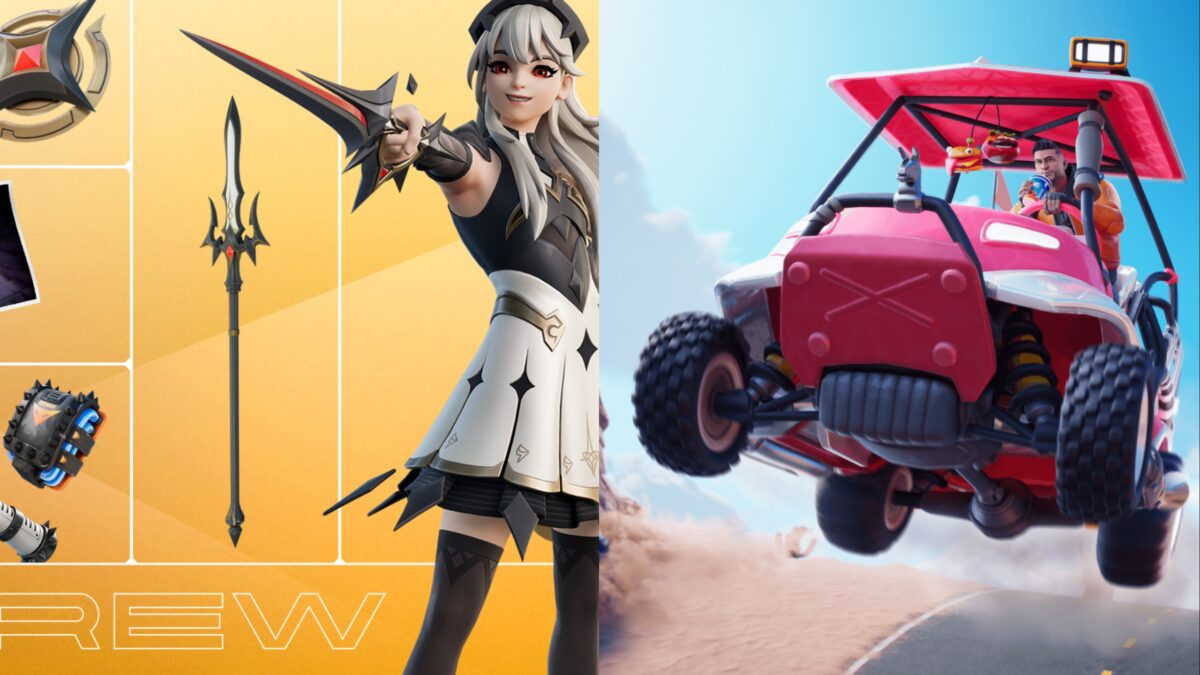 Fortnite leaks are as exciting as events and challenges. Fortnite Chapter 5 is expected to be the best in terms of everything and massive surprises are under development already. Here are the latest leaks that you can expect to go live in the following seasons,
Fortnite Racing Mode
Epic Games will bring in an exclusive Racing Mode. This will be launched based on Mario Kart's mechanics. However,  a final official confirmation is awaited from Epic Games. New mechanics like Drifting with a Drifting boost and Oversteer will be added to the Racing mode as well.
Players can get a huge boost while holding Accelerate during the countdown. You can perform some actions and tricks while your car is in mid-air. You can use and activate the Supersonic Speed techniques as well.
Going over speed in muddy and icy areas will reduce your movement speed. Fortnite's Racing Mode also allows players to utilize the stylish Octane Vehicle from Rocket League.
The racing mode in Fortnite is all set to include both casual and ranked modes with 16 maps. It will also include the time trials and tutorial modes. This mode will include its own Battle Pass as well. You can explore the Garage Menu from the main lobby and also unlock multiple stylish cars. More updates regarding the racing mode will be divulged in the coming days.
New Bosses, Skins and Other Leaks!
Fortnite Chapter 4 Season 4 and Fortnite Chapter 5 will launch more bosses to the islands. A New Highcard NPC boss and Vampire boss will be launched from the following seasons or you can even expect one during the Fortnite Halloween events as well. Llama cache and Raptors are expected to be available in vaulted versions.
Coming to skins, much anticipated Demon Slayer and One Piece anime skins will be coming very soon to the world of Fortnite. 
For locations, a new desert biome is expected. There will also be a couple of new vehicles including exclusive Armored Vehicles, Cars, and Tanks are under development as well. In Fortnite Chapter 5, there will be many surprising collaborations with popular anime and sitcoms.
That's everything you need to know about upcoming leaks for Fortnite Chapter 5 and Fortnite Chapter 4 Season 4. Note, these leaks are just based on updates from prominent Fortnite Leakers, youtubers, Data Miners, and Reddit Community.
 Some of these might be official and the rest may go as rumors as well, hence it's better to believe after they are officially announced. You can regularly follow the social media pages and discord server channels of Fortnite to know the latest in-game updates. 
Is Fortnite Closing?
No, the news and leaks regarding Fortnite's closure have been getting viral over the past couple of months. But, these are just mere rumors and Fortnite doesn't have any plays to close their services right now.
When Does Fortnite Chapter 5 Begin?
Fortnite Wilds, the current season is happening. The next edition will be Fortnite Chapter 4 Season 4 and Chapter 5 will immediately begin after season 4.
For more related content check out our dedicated website Gamition.
More E-Sports news:
Follow our dedicated E-Sports page for instant