Destiny 2 is one of the best shooter games available right now. If you are looking for more similar games like Destiny 2, here are the Top 10 Games Like Destiny 2.
Destiny 2 is a successful online first-person shooter game. The game has been a successful one over the years crossing 18 seasons. Destiny 2 is full of battles and fights with several missions. Destiny 2 offers various exotic weapons and guns, everything from Destiny 2 has been fantastic. If you have been playing Destiny 2 for a long time, here are the other games like Destiny 2 to play in 2022.
Top 10 Games Like Destiny 2
Here are the best games like Destiny 2 that you would love to play. We created this list based on numerous factors so hope that you like it.
Fallen Earth Classic
If you are looking for a perfect replacement for Destiny 2, then Fallen Earth Classic is your game to explore. An open-world survival game that's happening in a post-apocalyptic world at the American grand canyon. An online survival game that has the best real-time combat for PvP and co-op with some electrifying guns and weapons to use. Play the dynamic events, win the battles and claim your rewards. You can encroach on any random town and possess it. Explore through the vast regions which have been spread over 1,000 Square Kilometers. Choose your character and enter the arena for intense battles.
Planet Side 2
An incredible fps MMORG, Planet Side 2 is set on a planetary war setup. Various enemies from the other continents enter the battle to tussle with you. The battles are set in the game's 3 Factions. Your role as a soldier is to tussle against some of the fiery opponents with the best set of weapons available. The militaristic, authoritarian Terran Republic; the rebellious are the empires that you can battle. Win the battle and capture the continent, seize the opponents to take possession.
Mass Effect 2
A highly rated sci-fi RPG game, Mass Effect 2 can be as exciting as Destiny 2. Your role as Commander Shepard is to survive against the mighty enemies who are a potential threat to the humans. The storyline and gameplay of Mass Effect 2 will make you fall in love with this game. Customize your character and embark on a new mission to save the world. There are 6 classes and you may opt for anyone. Choose the best class for your weapons and guns.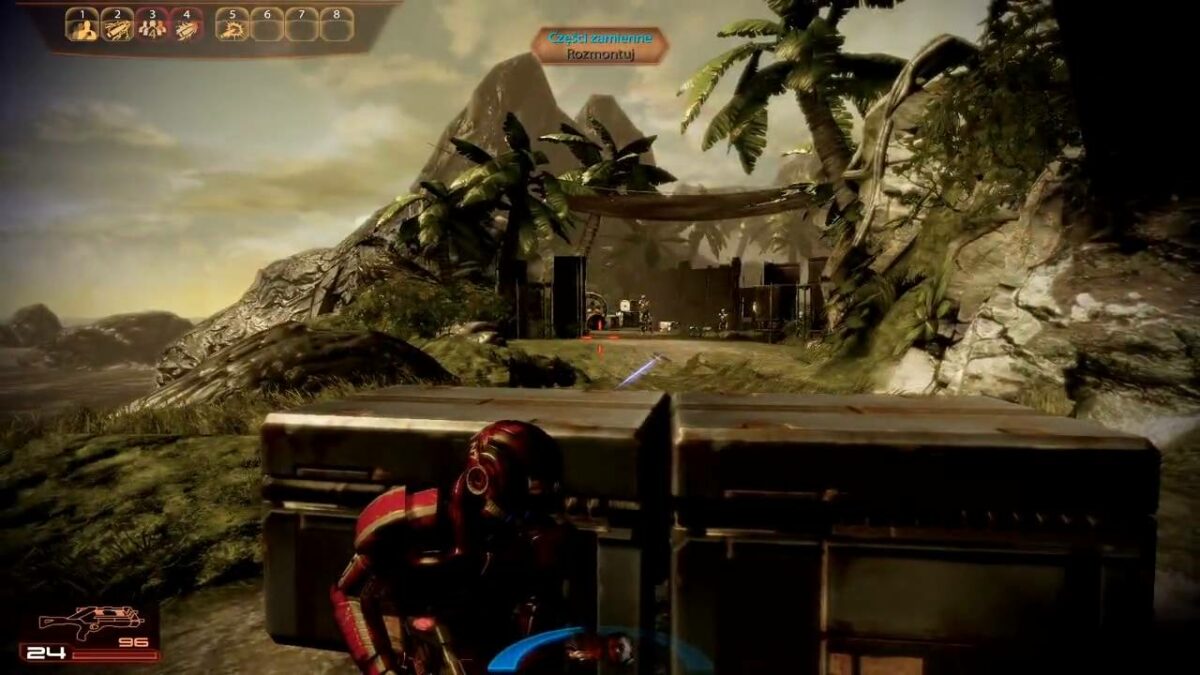 Apex Legends
One of the best F2P Battle Royale shooter games to exist, Apex Legends has seen a huge progression in 2022. Apex Legends offers intense Battles and the best set of Guns and weapons. Apex Legends also has some of the best features and contents, one being the Crosshairs which are available in different varieties. The Crosshairs in Apex Legends will allow the players to get the best aim for battles. Choose your favorite character and friends for the squad mode to experience some of the high-voltage battles in this extraordinary shooter game.
Paladins
Paladins is a highly engaging team-based shooter game. The game takes place in a fantasy world full of guns and battles. You can pick your characters which are huge in numbers. The characters of Paladins vary from Goblins, Mystical Elves, Dragons, and Humans. The Sniper Rifles and Explosives are awaiting your arrival in Paladins. Get your skins and characters, and play in a variety of game modes. Ranked, Team Match, Siege and Onslaught are the different gaming modes on Paladins.
Warframe
An epic third-person shooter game, Warframe is an ultimate combat game that has been a raging hit over the years. Gang up with your friends to engage in fiery Combat with some of the mighty enemies. You are given a Warframe suit that unleashes its abilities and completes all the missions to unlock more Warframes. An electrifying action battle awaits in Warframe with the best guns. Warframe is always known for its Online Combats, Stunning Graphics, and beautiful Locations. Play the co-op and PvE action battles of Warframe to get the best battle experience.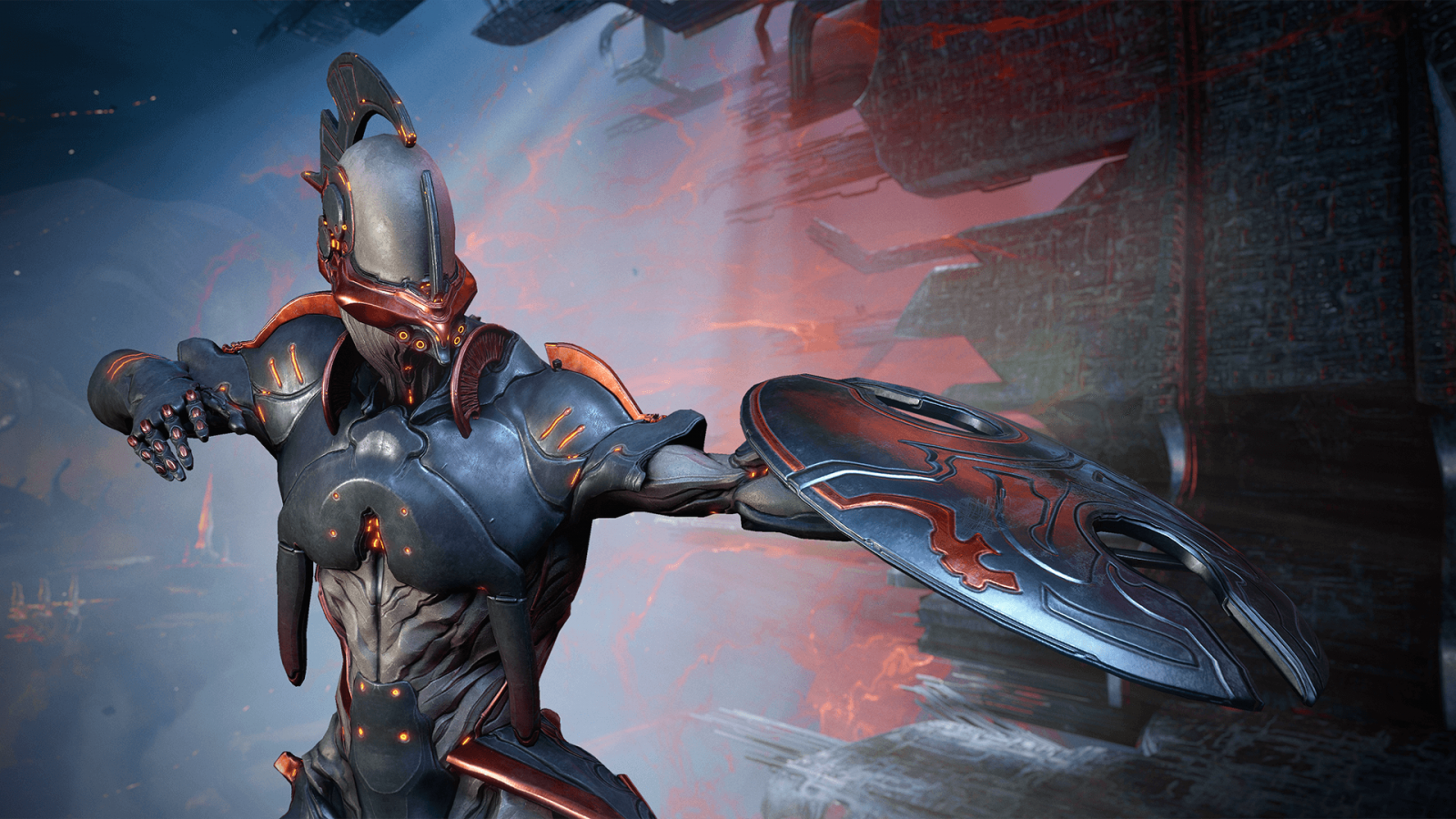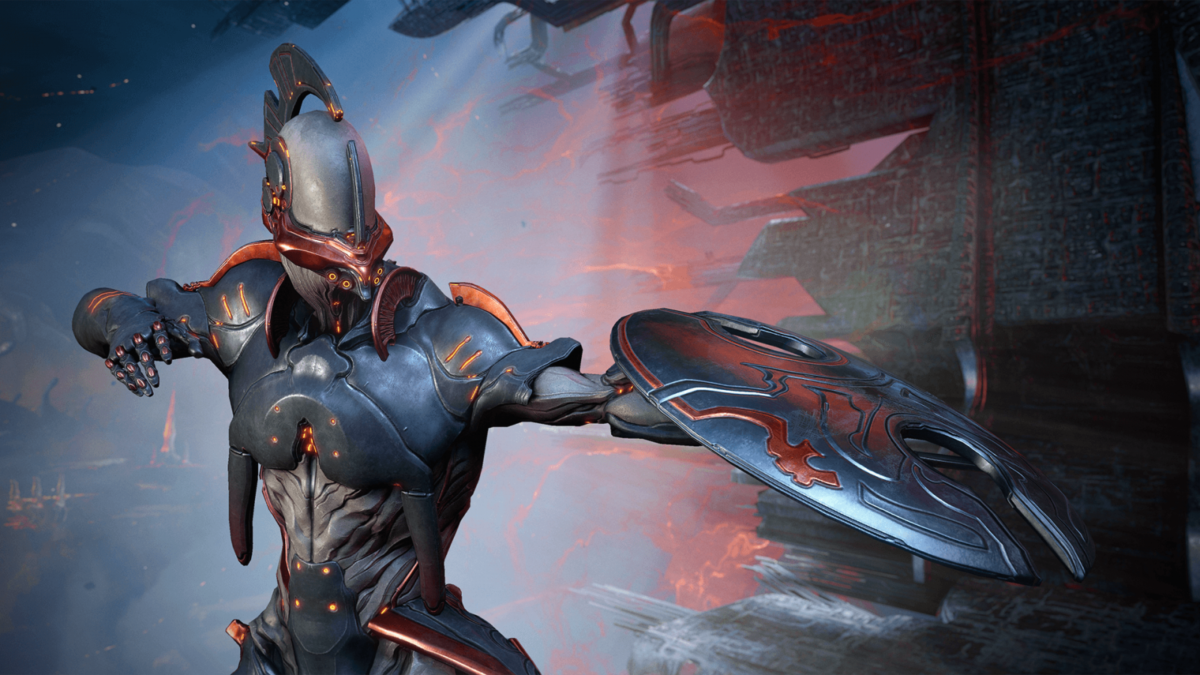 Back 4 Blood
Back 4 Blood is a one of its kind of co-op FPS game from Warner Bros. The game is set in a post-apocalyptic world, the Parasite "Devil Worm" has affected the humans in the world, and there unfolds the story. Back 4 Blood is a spine-chilling thriller where you can experience the best 4 person co-op. Pick your cleaners and guns to get ready for the war. Back 4 Blood allows you to play in the solo mode or you can invite 3 friends for the online co-op battles. Players who like Destiny 2 are sure to love this game.
Guns and Robots
Guns and Robots is a cartoon-based online third-person shooter, here the gameplay is focused on Arena Combat and Robot Construction. A unique shooter game that has Robot elements and mechanics. Experience the action between Robots in an open world. The Robots are made up of unique modules. Chassis, Weapons, Body, and Hand are the modules designed accordingly. Guns and Robots have 3 different gaming modes to play.
Alien Swarm
Alien Swarm a multiplayer top-down shooter game, the gameplay is based on a science fiction theme where you need to eliminate the aliens. Pick your Sniper Rifle or Assault Rifle, and invite 3 of your friends for an epic war clash. Alien Swarm has game code and mod tools which will unlock several new features. Customize your loadout and classes before the real action begins. Complete the missions, and get your rewards and experience points. Beware of the attacks from the Swarms, as these aliens may target you from many hidden locations.
Outriders
Outriders is another third-person shooter RPG, here you are an Outrider whose role is to demolish the enemies on the hazardous planet. Outriders take you to a different set of locations for some intriguing combat against the valiant enemies. Explore the Mountains, Forests, and Desert to unlock various challenges. The storyline and gameplay from Outriders is set in a sci-fi world. Explore the dark missions on the gloomy planet full of enmity. Outriders is a perfect alternative game for Destiny 2.
These are the best 10 games that are similar to Destiny 2. If you have enjoyed Destiny 2, then these games are sure to entertain you with their unique gameplay and concepts.
For more related content check out our dedicated website Gamition.
More E-Sports news:
Follow our dedicated E-Sports page for instant E-Sports news and updates