For the second consecutive week New Orleans Saints would be without their marquee Quarterback – Jameis Winston as they look to horn against the unpredictable Seattle Seahawks in Week 5. Not only Winston, but Michael Thomas has also been ruled out of game action vs Seahawks. 
It is no surprise for anyone to acknowledge that Dennis Allen's team is suffering big time in the 2022-23 NFL Season. With Jameis Winston and Michael Thomas both being ruled out, there are high chances of this team suffering from another loss on this weekend. Winston's absence from Week 5's game was never a surprise as he missed last week's London outing due to his respective injury. 
With Jameis Winston sitting out for the second consecutive week, Andy Dalton will get another chance to throw the dice. In his previous performance, Dalton looked mightily impressive as he threw for 236 yards and one TouchDown. More importantly, he did not turn the ball over and held it calmly throughout the game.
Can the Saints cope without Jameis Winston?
Talking about Jameis Winston's contribution for the New Orleans Saints in the first three games of the 2022-23 season – he has thrown for 858 passing yards, four TouchDowns and five interceptions. His QBR is over 32.5, which is the 27th highest in the league currently. While these stats have been decent, Winston hasn't looked at his best at any point in the season.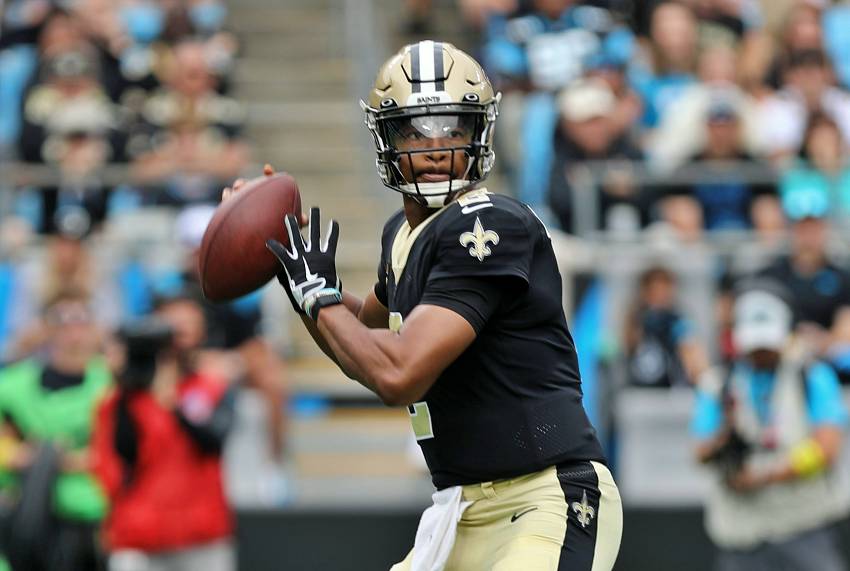 On the other hand, WR – Thomas has been amongst the league's best pass catchers when he is at full fitness. Moreover, in his first playing time in over a year, Thomas has looked pretty solid for the Saints even when they haven't managed to get their best form as a team under Dennis Allen. 
Will Jameis Winston and Michael Thomas' absence haunt Saints once again? Time will unravel all questions.
Also Read: "I can be your rebound McDreamy" P*rnstar Brandi Love openly admits of wanting to be with Tom Brady amid divorce rumors
Also Read: "You are going to die" NFL Twitter comes together to bring Le'Veon Bell out of 'Suicidal' mission
Also Read: "Seeing the development of those guys can't help but be a part of the decision"- Aaron Rodgers claims his future with the Green Bay Packers will depend on young receivers