Tom Brady and Gisele Bundchen's marital issues have been all over the internet over the past month. With the latest update indicating that both personnel have hired separate divorce attorney's it seems like the 'ideal' power couple's journey might come to an end before anyone would have expected. 
It all started with Tom Brady returning after 11 days to Tampa Bay Buccaneers's practice session and revealed about his personal problems with Gisele Bundchen. That was just the start of the horrible journey as events kept folding one after the other, indicating that the pair are not landing on the same page. 
Failing to land on one conclusion, Page Six was informed that these problems between Tom Brady and Gisele Bundchen were not because of football. While former running back too decided to join in the act and post a picture with the Brazilian Supermodel amid all the rising speculations. The latest to involve herself in the controversy is p*rnstar – Brandi Love, who wants nothing else than 'McDreamy' Tom Brady. 
Brandi Love joins in on Tom Brady and Gisele Bundchen's divorce misery 
Known for her explicit performances and roles on adult websites, Brandi Love went onto publicly admit to her 'lust' for Tom Brady. Moreover, she even sympathized with the 7-time Super Bowl and offered her 'lap' if the Quarterback wants to cry or share his feelings. 
Sage to say, it is indeed saddening to witness Tom Brady and 'love of his life' Gisele wanting to part ways, if we were to believe to these rumors spreading like wildfire. When the arguable NFL GOAT retired earlier this year, many expected him to finally be around his family after spending 22 years on the field of football. However, Brady is decided to come out of retirement in a matter of weeks. Several reports suggested that Gisele got angry because of this very reason.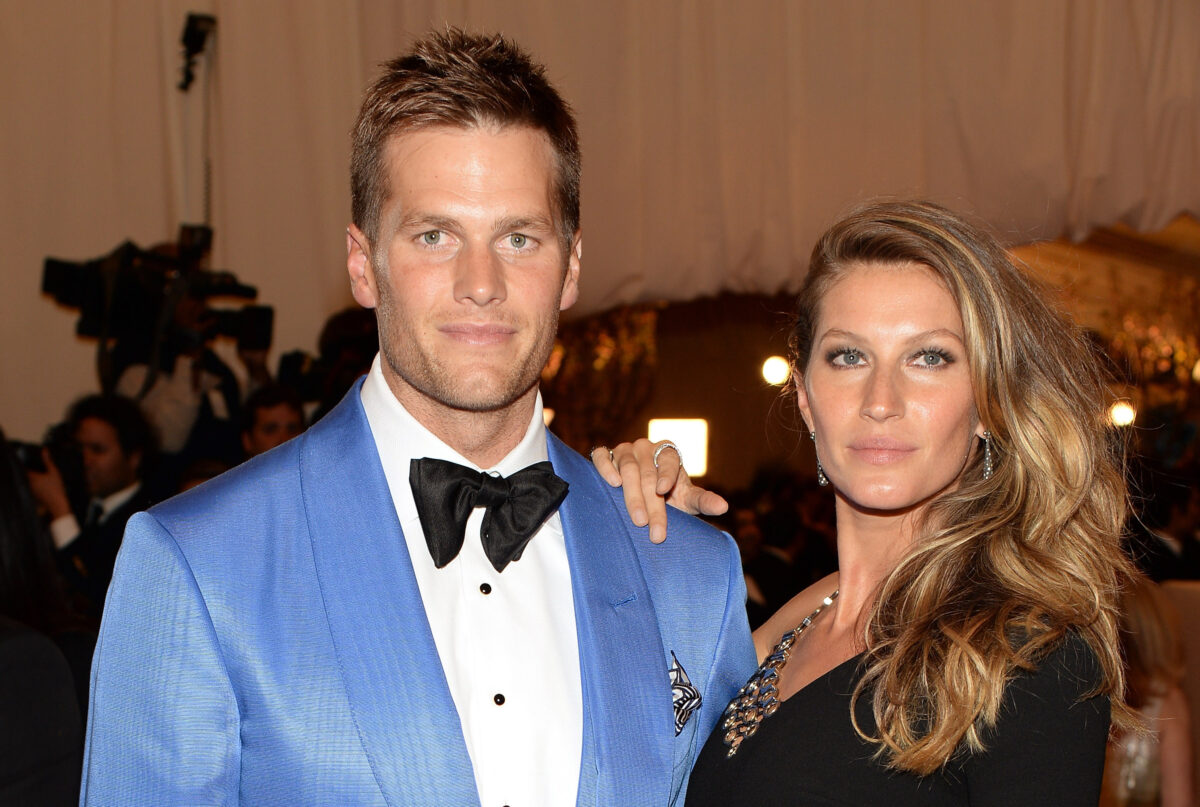 Will this drama end for good or the road is only going to go downhill for these two lovebirds? Remains to be seen. 
Also Read: "Seeing the development of those guys can't help but be a part of the decision"- Aaron Rodgers claims his future with the Green Bay Packers will depend on young receivers
Also Read: "Athletes have been educated so poorly" Tom Brady baffled after Tua Tagovailoa's injury concerns highlights inattentive medical treatment in NFL
Also Read: After sexually harassing a women Antonio Brown gets sued over $33,000 for fraud and breach of contract