Seattle Seahawks might have won their latest encounter on Sunday against the Los Angeles Chargers, but there were sections of fans particularly worried about the health of wide receiver DK Metcalf. The same player injured his knee while attempting to make a catch on Sunday, wherein landed awkwardly, thumping his knee to the floor.
As a result of which DK Metcalf was taken out of the game, with concerns of the wide receiver potentially requiring surgery to repair the same. However, as per coach Pere Carroll inform the media on Monday that DK Metcalf has avoided the worst-case scenario and won't be requiring any surgery.
The Seattle Seahawks are indeed one of the most surprising teams in the 2022-23 season. Being without their main-man – Russell Wilson, who was acquired by the Denver Broncos in the offseason, this team has played well to register a tally of 4-3 after the first seven weeks of the 2022-23 regular season.
When will DK Metcalf return for Seattle Seahawks?
To those who are unaware, the Seattle Seahawks were already somewhat thin at wide receiver and this potential injury has added salts to their wounds. To start off with veteran wideout Tyler Lockett – he is currently playing through a hamstring injury. On the other hand, Penny Hart is unable to play with a hamstring issue of his own. It would have made a long-term injury for DK Metcalf more difficult to overcome, hypothetically speaking.
That being said, on the same note, let us look upon the result of Seattle Seahawks – they have three games on the schedule before a Week 11 bye. None of them are easy, rather all of them tricky matchups: the 6-1 New York Giants at home on Sunday, the 3-4 Arizona Cardinals on the road in Week 9 and the 3-4 Tampa Bay Buccaneers at home in Week 10. Lastly, it remains to be seen if DK Metcalf will be available for any of those games, Will surely be an interesting aspect to keep an eye on.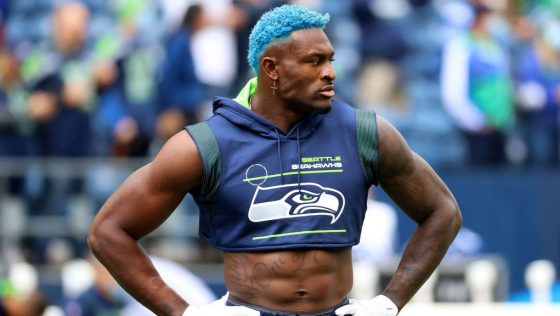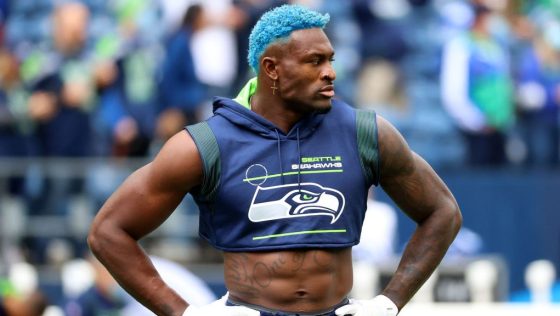 Also Read: "They are not missing CMc"- Skip Bayless believes the Carolina Panthers are doing well after trading Christian McCaffrey to the 49ers
Also Read: "Tom Brady got blown out by auto generated players on madden": NFL Fans troll the Buccaneers quarterback as they fell short against the Carolina Panthers
Also Read: "He's done too much to suffer"- Ryan Clark urges Tom Brady to retire as the Bucs lose to the Panthers in Week 7