Shannon Sharpe pointed out how the Kyrie Irving purchase might hurt the Dallas Mavericks after the All-star guard completed a move on Sunday.
The Kyrie Irving saga came to a close after the Brooklyn Nets star was revealed to have joined the Dallas Mavericks. The star guard who was named as a starter in the 2023 NBA All-star game had expressed his decision to leave, after Shams Charania of The Athletic recently reported that the guard has informed the team that he wants to be moved or will leave in free agency.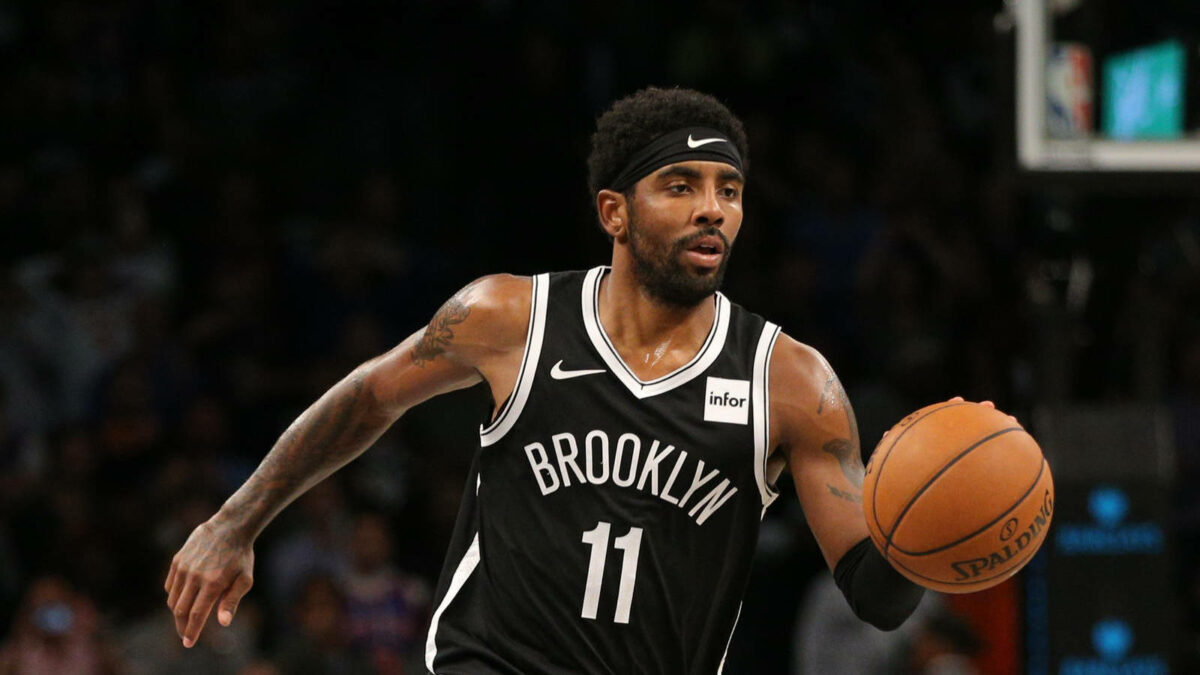 However, as it turns out, the Brooklyn Nets seem to have found Irving's next destination after several news reports confirmed that Irving was to be traded to the Dallas Mavericks. According to NBA Insider Shams Charania, Brooklyn Nets are trading Kyrie Irving to the Dallas Mavericks for Spencer Dinwiddie, Dorian Finney-Smith, a first-round and multiple second-round pick.
As it turns out – Irving will be plying his trade at the American Airlines Center soon. While the move does boost the Mavericks who have lacked a shooting guard since Jalen Brunson went to the New York Knicks in the off-season, many have expressed their reservations – one of the chief detractors of the move being NBA analyst Shannon Sharpe.
How did Shannon Sharpe criticize Kyrie Irving's move to the Dallas Mavericks?
The NBA analyst took to his Twitter to post his thoughts on Kyrie Irving's move from the Nets to the Mavericks.
Replying to a fan who spoke about the Lakers not being able to land the guard, Sharpe wrote: "Are you really giving Kyrie 200 plus mil with his UNPREDICTABILITY? Would've loved to see Ky with Lakers, but totally understand the reluctancy to do a deal." When the fan replied that Kyrie is a superstar and deserves 200 million, Sharpe gave his honest thoughts on the move.
Sharpe called out Kyrie's inability to carry a team, as he wrote: "Superstars can carry a team, not sure I've ever seen Ky be lead dog and be successful. For that kind of money I need you to be reliable and Ky isn't that. Those are just the simple FACTS."
More News:
• NBA insider claims Kevin Durant was surprised by Kyrie Irving trade request
• Magic Johnson puts up explosive tweet about Kyrie Irving trade
• Kyrie Irving trade: Where can the current Nets star move ahead of the trade deadline?