Where can Kyrie Irving move after the current Brooklyn Nets superstar was reported to have handed in a trade request?
Deadline day drama is certain to remind the Brooklyn Nets of this time last year, when they were forced to trade an unhappy James Harden. As it turns out, they have a similar job this time around as well.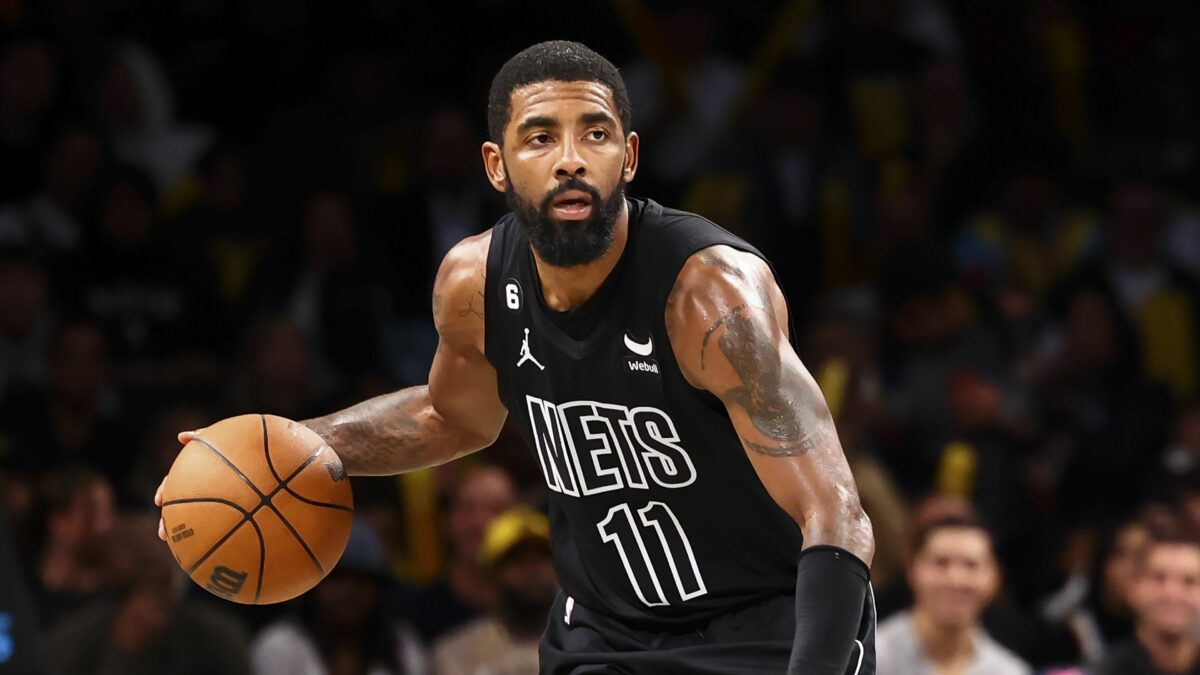 Kyrie Irving has reportedly handed in a trade request at the Brooklyn Nets. The star guard who was recently named as a starter in the 2023 NBA All-star game has reportedly expressed his decision to leave for greener pastures after Shams Charania of The Athletic recently reported that the guard has informed the team that he wants to be moved or will leave in free agency.
Despite all the off-the-court drama this year, Irving has been an elite talent on the court. He was recently named an All-Star starter after averaging 27.1 points, 5.1 rebounds and 5.3 assists across his first 40 games.
The potential trade will break up Irving's one-two with Kevin Durant, as before Durant was sidelined with injury, he and Irving carried Brooklyn to a top spot in the Eastern Conference. Even with the former MVP out, they are still in fourth place with a record of 31-20. With a title on their mind, the Nets' front office now has to find a suitable return for one of its star players.
Where can Kyrie Irving move away from the Brooklyn Nets?
While there will likely be a lot of options for Kyrie Irving to go for, it will not be very easy to move the Nets star on.
For any team that wants to secure the want away guard's services, they have to consider that Irving is currently serving the year of his player option – meaning that since he walk this offseason in free agency, suitors won't be willing to move valuable assets in a trade. Another thing to consider would be Irving's reputation in the league as a harbinger of controversy.
The only team that has so far, been heavily linked with Kyrie is the Los Angeles Lakers. Irving recently posted a speculative sketch on his Instagram of him wearing the famous purple and gold, and with a comment on it from LeBron James already – it will be interesting to see if the Lakers do add the All-Star guard to the mix.
More News:
• Kyrie Irving apparently shows middle finger gesture to heckling Celtics fans
• Does Kyrie Irving have a girlfriend? Is he dating someone in 2023?
• "He's still dominating": Kyrie Irving delivers strong message to LeBron James in year 20