Kyrie Irving apparently showed a middle finger gesture to heckling Boston Celtics fans as the Brooklyn Nets visited the Celtics on Wednesday.
The Brooklyn Nets visited the Boston Celtics at the TD Garden in Boston on Wednesday. While the Nets were on the road looking to return to winning ways after being through a very rough patch of late, the home side simply piled more misery on the travellers as the Celtics roared to a blowout 139-96 win – courtesy of heroics from Jayson Tatum and Jaylen Brown for the hosts.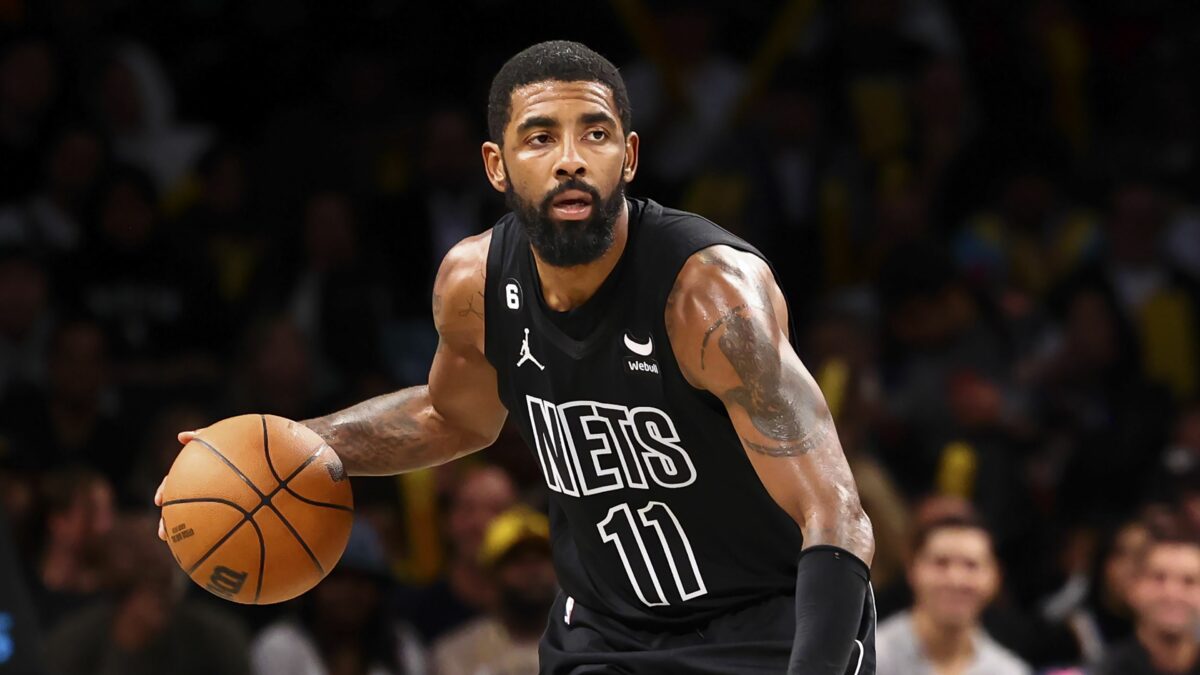 The Celtics began the game on the front foot right from the first buzzer, as they romped to a blowout win over the struggling Nets. Jayson Tatum continued his extraordinary MVP form this season as he racked up 31 points, 9 rebounds and 4 assists on the night, and was ably supported by Jaylen Brown who also racked up 26 points, 3 rebounds and 3 assists to secure the win.
As for the struggling Nets, only Kyrie Irving stood tall on the scoresheet in the absence of the injured Kevin Durant. Irving scored 20 points and racked up 4 rebounds and 4 assists – but could not help the Nets get anywhere close to the hosts. The former Celtic would have dreamt of a better outcome at his former home stadium, but the result only summed up a miserable outing.
How did the outing turn out for Kyrie Irving?
Kyrie Irving – a former Boston Celtic himself – returned to the TD Garden but did not quite get the result, or reception he wanted.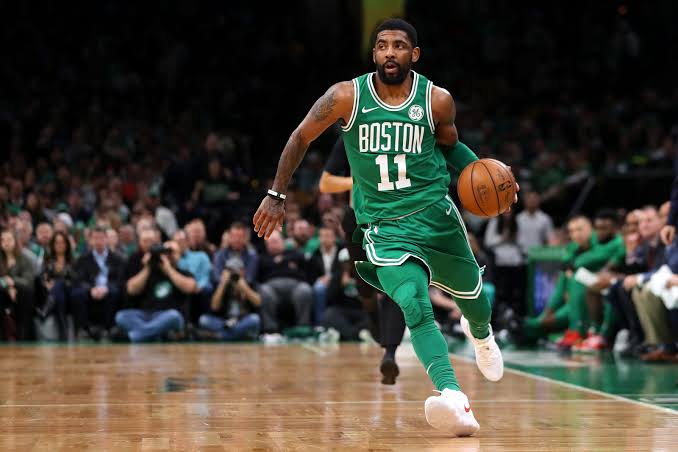 The home crowd at the TD Garden welcomed Irving with the reception that he certainly expected if not wanted. The audience in attendance were on his case from the first buzzer, and made sure to boo and heckle Irving at every possible chance they got. Irving also gave it back, as footage of him showing his middle fingers to a heckling audience was shared after the game.
It was seen that as the crowd were harrassing Irving, he put both his hands behind his head and flipped the bird in full discretion. Irving has previously got in trouble for making a similarly obscene gesture, and it remains to be seen whether any action is taken against him.
More News:
• "He's still dominating": Kyrie Irving delivers strong message to LeBron James in year 20
• Watch: Russell Westbrook and Kyrie Irving get involved in a hilarious exchange before the start of Lakers vs Nets game
• "I would not be here without y'all": Kyrie Irving hypes the 2023 All-Star game after being named as a starter from EC