Here is all that you need to know about the relationship status of the popular F1 driver Lewis Hamilton
The life of Lewis Hamilton is always trending. On and off the race track, Hamilton is always a flamboyant character.
A trailblazer on the race circuit, a popular fashion icon, and having a mysterious dating life, Lewis Hamilton seems to do it all.
Needless to say, Lewis Hamilton is one of the most successful drivers in Formula 1 history. In other words, he is a living legend.
Such is the talent of Hamilton that he has actually won 103 F1 races until now, and he has no plans of stopping soon. And also, Sir Lewis Hamilton currently holds the record for the most race wins in Formula One history, with his 103 wins to date.
Also, Hamilton has won the World Drivers' Championship an impressive seven times. With seven WDC's, Hamilton is now equal to Michael Schumacher's record of seven drivers' titles.
But the question arises, how is Lewis Hamilton's personal life? A celebrity of Hamilton's stature, it is obvious that his personal life will always be up for discussion. More particularly, fans and followers have a keen interest in Hamilton's love life.
What is the relationship status of Lewis Hamilton?
Sadly, all evidence suggests that 38-year-old Lewis Hamilton is currently single and is not dating anyone. In fact, Hamilton has now been single for quite some time.
Meanwhile, in early 2021, Hamilton and his physiotherapist, Angela Cullen, were speculated to be in a relationship.
Nevertheless, rumors were laid to rest fast. It was soon discovered that Angela is married and has kids as well.
Also, another rumor arose that Hamilton was dating a model named Camila Kendra. The speculation sprung up because of Camila's Instagram story from Hamilton's house. The famed Instagram story birthed a string of theories among Lulu's fandom.
However, Camila's representative cleared the air, stating that they weren't dating each other and were just 'good friends.'. Actually, Camila was at Hamilton's house along with her actual boyfriend (now ex), Tyler Cameron, who is also a friend of the Mercedes driver.
So, finally, the answer to Lewis Hamilton's relationship status is 'single.' It is worth noting that Hamilton spends a boatload of time with his pet dog Roscoe. The English bulldog accompanies Hamilton to all his Grands Prix.
At this point, we can be sure about Hamilton's relationship status only if he confirms it himself.
Who has Lewis Hamilton dated before?
Retrospective of the current status, Lewis Hamilton's love life was not always barren. In fact, Hamilton was quite the romantic. Here's the list of women that Hamilton has dated before.
Nicole Scherzinger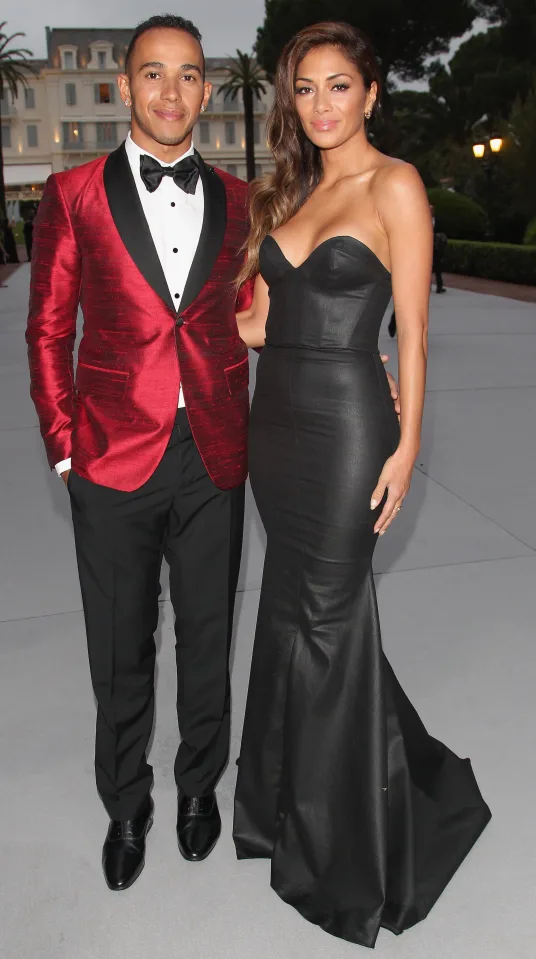 Hamilton's longest relationship was with Nicole Scherzinger. Perhaps, Nicole was the love of his life or the one that got away.
Nevertheless, Lewis and Nicole were in an on-and-off relationship for seven years before they split again in 2016.
Danielle Lloyd
In his teenage driving days, Lewis dated Celebrity Big Brother housemate Danielle Lloyd. This was way back in 2002.
The relationship was short-lived. The romance lasted for just six months before the couple broke up because of long-distance problems. However, Lewis and Danielle are still good friends.
Jodie Ma
Rumor has it that Hamilton and Jodie Ma dated each other at the same time Hamilton romanced Lloyd.
Jodie and Lewis reportedly met at the Cambridge School of Arts, and dated for four years. The pair ended their romance in 2007, but they reportedly stayed friends after.
Lotta Hintsa
Lotta Hintsa is the daughter of McLaren's former doctor Aki Hintsa. Given Hamilton's F1 career, it is quite sensible for Lewis to be linked with Lotta.
The pair were often seen hanging out together, and reports suggested they were a couple. Sadly, Lotta denied the claims and said they were just good friends.
Vivian Burkhardt
Vivian is a Miss World who had a quick fling with Lewis before she was reportedly dumped for Nicole Scherzinger in 2008.
Rihanna
In 2015, Lewis and Rihanna were inseparable. They were spotted many times, flirting with each other, from Barbados and to New York.
However, this duo again pulled out the 'friends card' and declared themselves as good friends who hang out every now and then.
Rita Ora
Lewis certainly has a thing for pop stars. Post Scherzinger and Rihanna, Hamilton was spotted many times with Rita Ora. This was back in 2016 and the duo was even seen working in a music studio together in 2017.
Nevertheless, the pair never confirmed their relationship but appeared to enjoy spending time together.
Barbara Palvin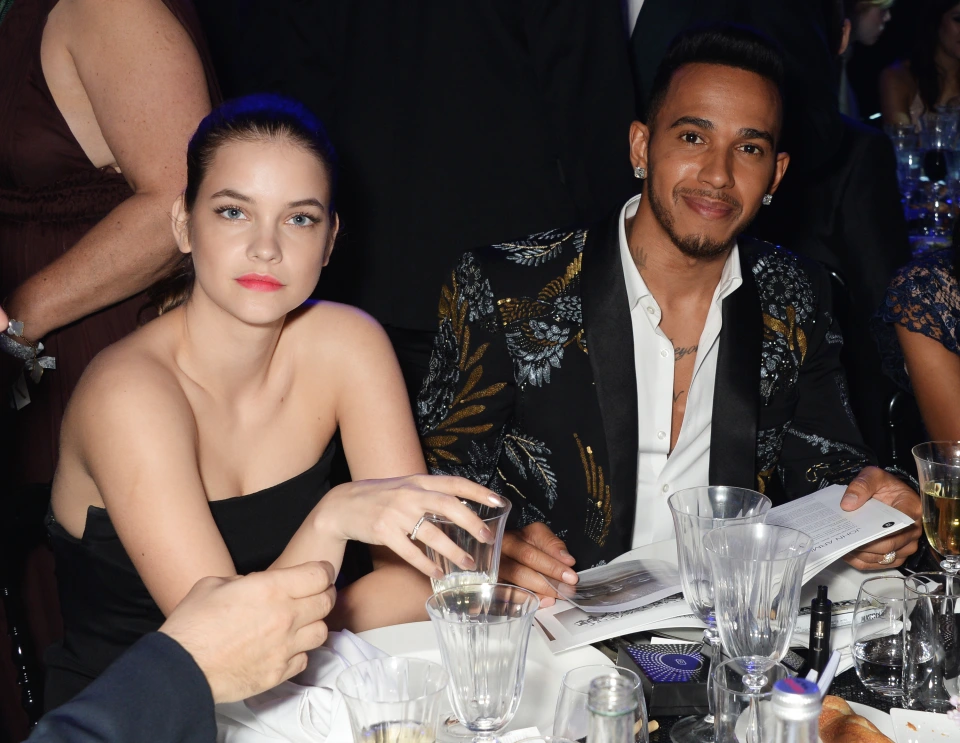 After the Monaco Grand Prix in 2017, Barbara Palvin and Lewis were first spotted partying together. Then in 2018, Hamilton uploaded a video of the two walking down a corridor on Instagram in Budapest that sparked rumors that they were dating.
The duo was then spotted on many dates which included various romantic dinners. But, as fate had it, Barbara and Lewis never settled.
Winnie Harlow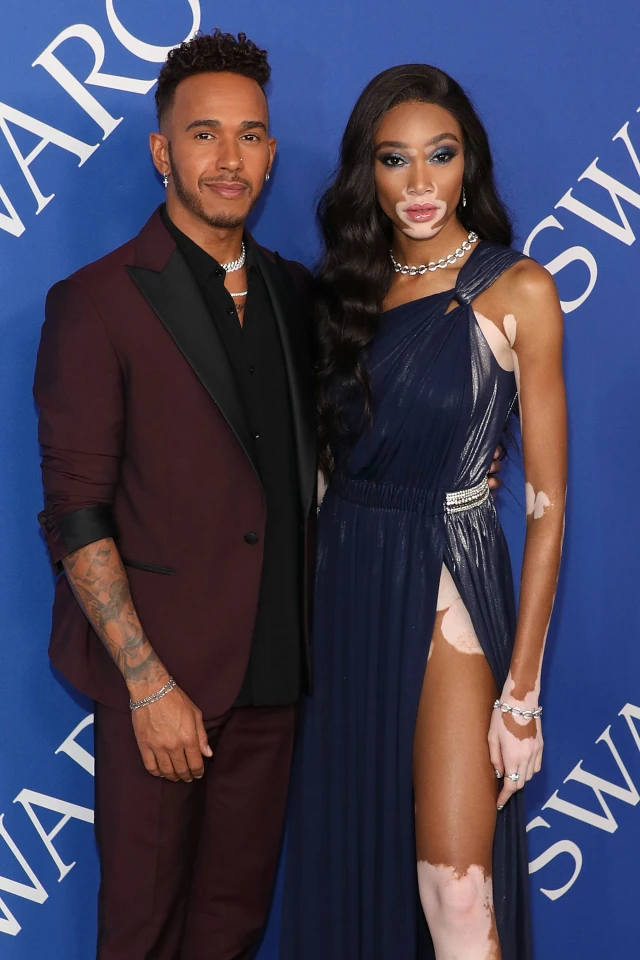 Winnie Harlow and Lewis were spotted getting cozy in 2016 at the GQ Awards in London. The duo then stepped out together at the CFDA Fashion Awards in New York in 2018.
Once again, Lewis and Winnie declared themselves as friends but their public appearances clearly suggested otherwise.
Sofia Richie
Sofia Richie is the daughter of famous singer, Lionel Richie. In 2017, Lewis and Sofia were always pictured together. In fact, they were dating at that time – with the 14-year age gap seemingly not causing any issues.
Sofia and Lewis attended many events together, especially Paris Fashion Week in 2017. Nevertheless, their romance died soon, and they both moved on in their respective paths.
Nicki Minaj
Nicki Minaj and Hamilton's relationship status always kept the fans guessing. Nicki and Lewis were first seen in 2016 at an Alexander Wang fashion show.
Questions were automatically raised, are they friends? or, were they more? Then, they stepped out together at the TommyXLewis Launch Party in New York in 2018 and were reportedly holding hands.
Days later they were spotted in the same hotel in Dubai and shared a quad bike ride soon after that.
As of now, nothing is known about their relationship. But it can be best said that they are friends.
Zahra Elise
In 2019, Hamilton was linked to bikini model Zahra Elise – and the pair were seen together at a Los Angeles petrol station.
Veronica Valle
Veronica was another glamor model who was linked with Lewis. However, nothing much is known about Lewis and Veronica's relationship.
Is Lewis Hamilton really dating Shakira?
Recently in mid-2023, Lewis Hamilton was spotted with Colombian Shakira. The 'Waka Waka' singer, recently separated from long-time husband Gerard Pique, and has been single of late.
During the Miami GP in May, Hamilton and Shakira were seen boarding a yacht which sparked rumors of the pair dating.
More Formula One news:
Follow our dedicated Formula One page for instant Formula One news and updates