Lewis Hamilton can often be seen with his beloved pet dog Roscoe by his side. Here's everything you need to know about this adorable creature
Lewis Hamilton introduced his family to Roscoe, an English bulldog, in 2013. Later that year, Hamilton brought home a female bulldog to accompany Roscoe – her name was Coco. Sadly, Coco died of a heart attack in 2020.
Roscoe is a star on social media – more like an 'influencer' in modern terminology. Since January 2015, Roscoe and Coco have shared a joint Instagram account showing off their fun and sometimes luxurious lifestyle. After Coco's passing, the account now continues to feature Roscoe's adventures.
Roscoe (and Coco, of course) is so popular that the account currently has close to 500 thousand followers.
Roscoe Hamilton is an independent creature who funds his lavish lifestyle. Since 2018, Roscoe has been a model and, according to Lewis, has been earning $700 a day from his modeling gigs. Both of Roscoe's parents were champion show dogs, so his career doesn't come across as a surprise.
Roscoe has converted to a fully vegan diet in 2020. Lewis listed several health benefits Roscoe experienced after the switch. Although some have questioned if it's healthy for a dog to follow a vegan diet, animal rights charity PETA said it is completely fine, provided there's 'right planning and care'.
"Dogs require two amino acids, L-carnitine and taurine, which are usually added to vegan dog foods or can be added as supplements," PETA said.
Lewis Hamilton intends to get 'more Roscoes' in the future
Lewis Hamilton is very fond of Roscoe. Due to health issues, in 2016 Roscoe had to be snipped. However, Lewis had his sperm frozen so he can have his pups in the future.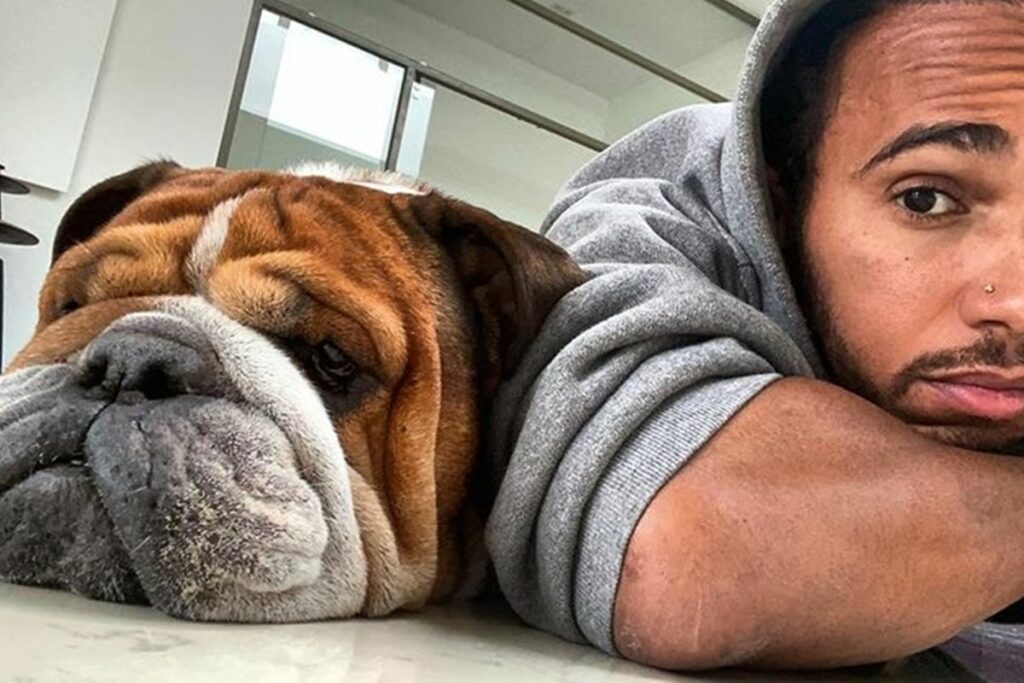 After Roscoe's operation procedure, Hamilton had said – "Due to some complications, we had to have him snipped. However, since he's the best-looking bulldog I decided to freeze his sperm so that in time to come I could have his pups."
He further added, "He is the best pedigree. Both mum and father were champion show dogs so it's great his gene will live on."
More F1 News
Follow our dedicated Formula One page for instant Formula One news and updates