Genshin Impact 3.6 update has made the fans go crazy, thus to treat your curiosity is everything you need to know about Genshin Impact 3.6 leaks.
Genshin Impact is rapidly increasing its update in Sumeru and this time it has another location to add before the release of Fontaine. It is safe to say that you can expect many new featured, characters, weapons, artifacts, and much more with this update. Fans can't wait for its release and thus there have been some leaks already floating on the web ahead of its release.
It has often been the case that fans get to know a great deal of the upcoming updates of Genshin Impact prior to its release and the same has been the case with this update too. The 3.6 updates have been leaked amongst the community of Genshin Impact this time as well. Version 3.6 is considered to be a big update in Sumeru as there has been much exciting information about the game as we will be discussing here. Keep reading to find everything about this update that has been leaked till now.
Genshin Impact 3.6 leaks
Here is everything you need to know about Genshin Impact's 3.6 leaks:
Baizhu kit
Liyue's Baizhu is one of the oldest yet very impactful characters in the game. Reports suggest that he has been revived in this update and will make an appearance in Archon Quest Chapter I in the region Liyue. Players have been long awaiting for this Dendro pharmacist character to appear and now it's here.
He is a tall male with a white snake as a pet around his neck. There have been claims that his elemental skill includes a snake shield around players. This would give damage the enemies that come in contact with it. Not much detail has been revealed yet. Despite being a pharmacist character, apparently, Baizhu would not be contributing as a healing character to the party. He will also world a catalyst as a weapon being a 5-star character.
Reruns
Players can keep their hopes high for the return of Nahida and Nilou to appear in version 3.6 of Genshin Impact. This has been assumed based on previous reruns in the game. Archon has only appeared in four patches after the release of the game. Two new weekly bosses, La Signora, and Azdaha were also introduced by Raiden Shogun and Zhongli's rerun.
The 3.6 version of GI is expected to have a new boss every week which will appear as a Dendro Dragon in the desert region.
New location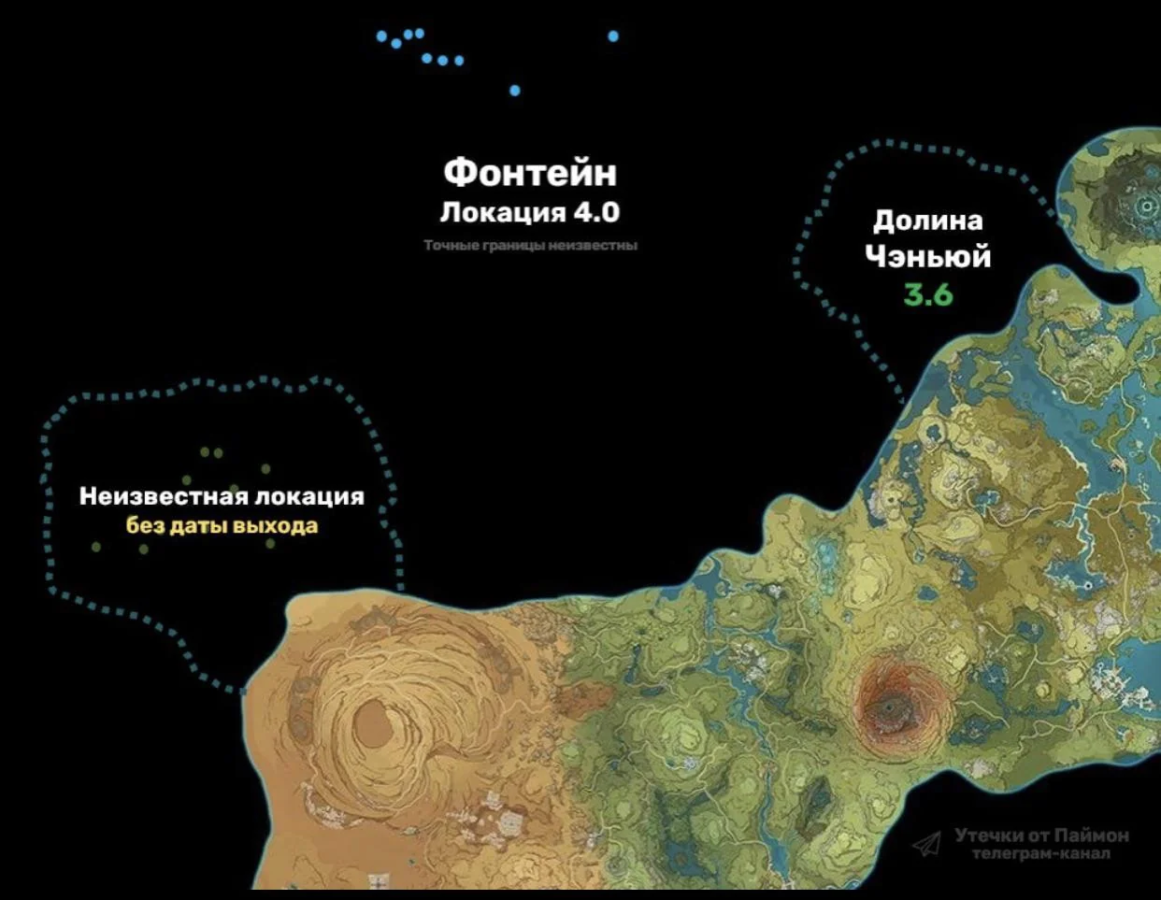 This version will introduce the final edition of the Desert region within the Sumeru nation. This will be an addition to the new location, Desert of Hedramaveth. Other than this there have been speculations about Statue of the Seven, chests, remaining Dendroculi, and World Quests. as the new additions and weekly new bosses can be found only after the version goes live.
Quest continuation
It appears that Aranara will have more responsibilities to play in the team's adventure once version 3.6 is released. According to leaks, Aranara from the mainland of Sumeru will be mentioned in either the main plot or a World Quest.
Enemies
With new characters, there will also be new and strong enemies. There have been some names surfacing on the internet that are Anemo Hilichurl Ranger, Hydro Hilichurl Ranger, Abyss enemies with 4-star aura elements and shield, Hydro Consecrated, Dendro Consecrated, and Apep.
This is everything we know about Genshin Impact 3.6 leaks just yet. How excited are you about the game? We will keep you updated about all the recent updates of the Genshin Impact 3.6 version.
For more related content check out our dedicated website Gamition.
Follow our dedicated E-Sports page for instant E-Sports news and updates