Sasha Banks and Naomi were in the news for a long time ever since their walkout but now it seems WWE has finally released the stars
In a recent social media update, both the superstars, Sasha Banks and Naomi have possibly confirmed their departure from WWE. According to PWInsider, WWE had removed both Banks and Naomi from their internal roster within the last 24 hours. The superstars had faced suspension way back in May after they had conducted a walkout, owing to creative differences.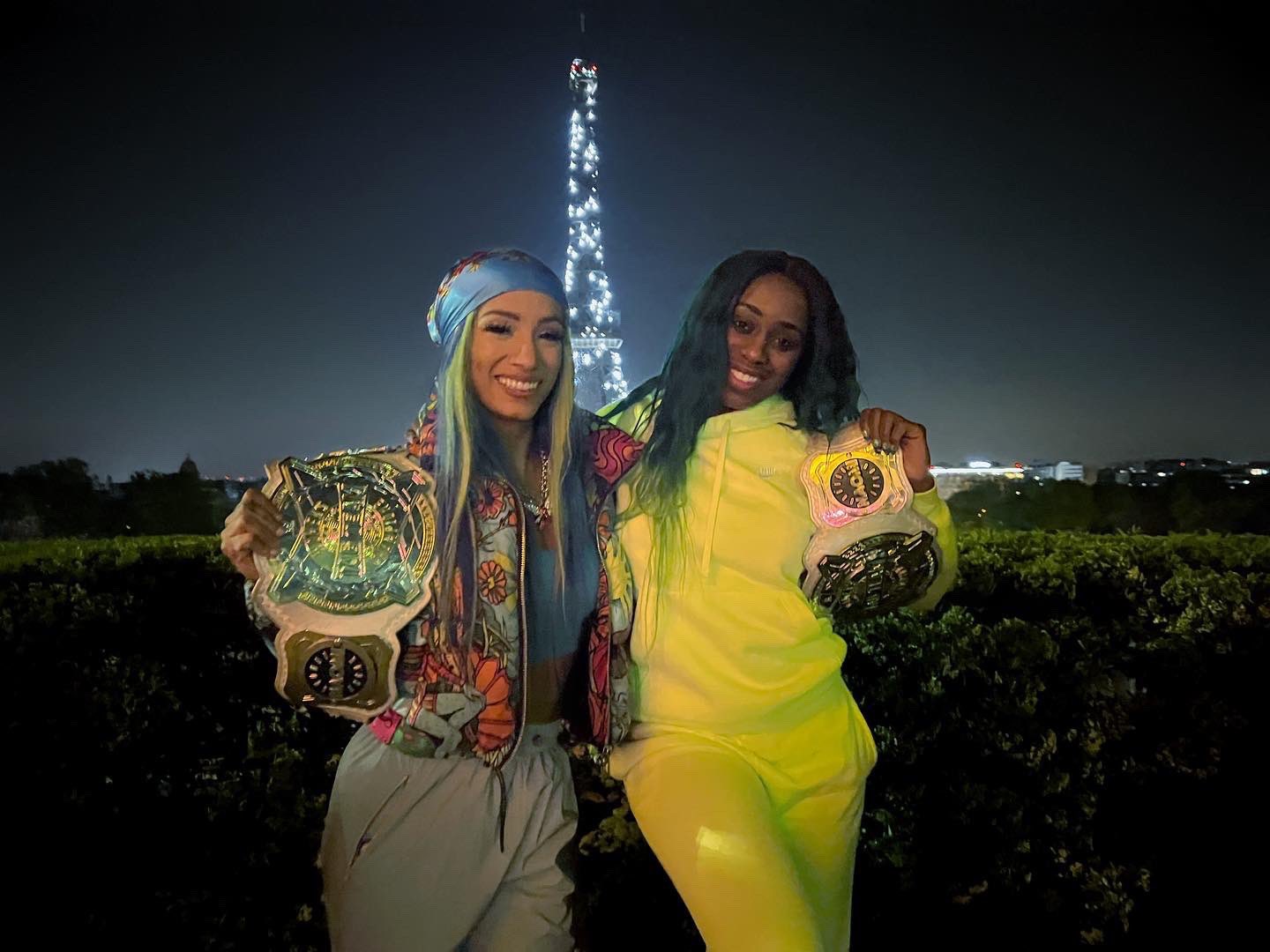 Both the former Women's tag team champions have been very active on social media since then but avoided this controversy. As of now, there has been no official statement from both parties regarding their employment status. Although, a recent change on their social handle suggests something else.
Sasha Banks and Naomi recently made some bold changes to their social media/Instagram handles, where they changed the word "WWE Superstar" to "Professional Wrestler". This change although confirms nothing it still sparks the rumors of their eventual departure. It enhances the rumors more so because, "Professional Wrestler" is a term which WWE chooses to neglect.
Is Sasha Banks headed towards AEW?
Several reports have emerged that state that WWE has already released Sasha Banks but is still in possession of Naomi. According to Raj Giri of Wrestling Inc., it was Erika Schreiber, VP of Business and Legal Affairs for Talent Relations at WWE, who released Sasha Banks. Banks was released on 10th June but continued being a part of the active roster, as per reports.
The reason for this was not revealed, although it was hinted that the leadership was trying to "smooth things over."
Recent social media activity from, The Boss now suggest something more exciting. AEW CEO, Tony Khan has found himself a new follower. It was spotted that Sasha Banks has now started following, Tony Khan on Instagram.
Removing her usual blue and purple look, Sasha Banks was now spotted with a new look. Do these changes suggest her move towards AEW? Only time shall tell.
More WWE news
Follow our dedicated WWE page for instant WWE news and updates.