Fortnite Two-Lock Chests are a special type of chest that require two players to unlock. Our guide explains how to find them, how to open them, and what rewards you can expect.
Fortnite Chapter 4 Season 2 requires players to find and open a two-lock chest. This completing weekly request is one of the easiest ways to level up fast in Fortnite as it also gives you bonus XP. By completing a few tasks around the island during a match you can get a ton of rewards like cosmetic skins exchange and other in-game items. One of the weekly quests in the Fortnite chapter for season 2 requires players to open a two-lock chests. If you complete this weekly quest you will be rewarded with 2400 Xp. Now if you are wondering how to unlock the chest here is a guide for you.
In order to open two-lock chests in Fortnite you will have to acquire 2 keys and you can get this from the NPC CRZ-8, which is located at Bamboo Circle, north of Mega City. You can purchase these keys for 100 Gold Bars.
You can also select the Keymaster Reality Augment. However, it's not easy to obtain during the match. You can also collect this by purchasing the key in a safer way.
In order to find the two-lock chests in Fortnite you can go to the Drift Ridge which is located in the North East of the bamboo circle as it's the closest location from where you can purchase the keys from the CRZ-8 NPC.
Opening these chests would give you awards.
How to open a 2 lock chest in Fortnite?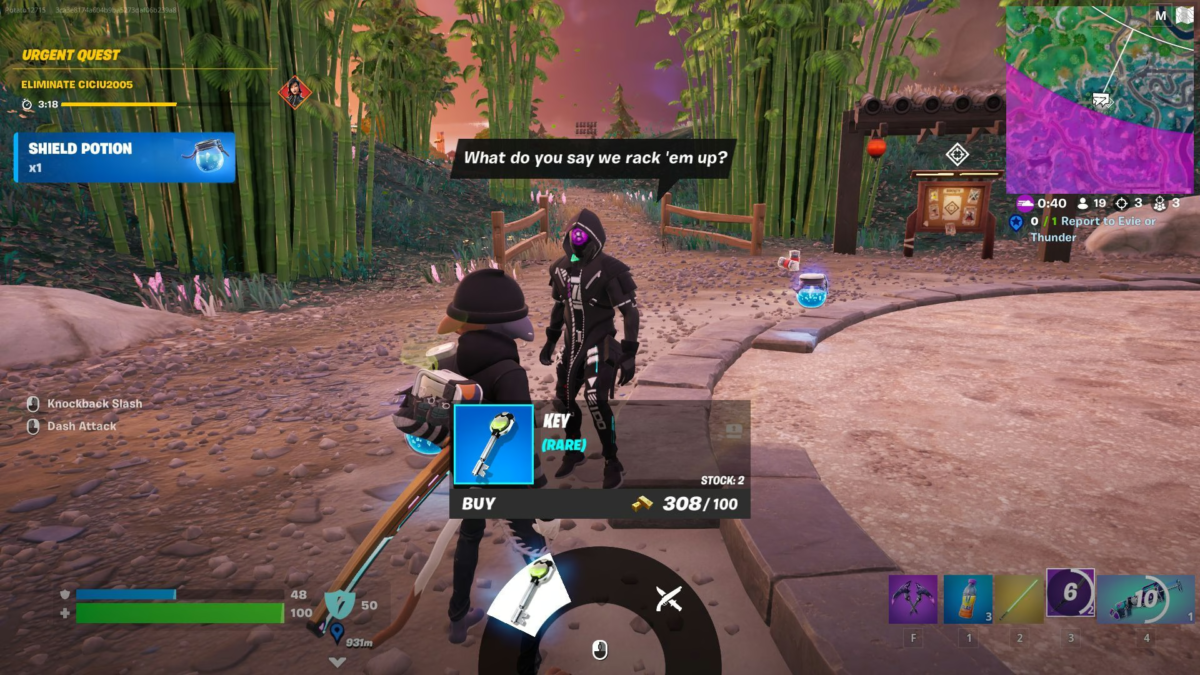 Once you get the two keys, head to the two-lock chests locations and interact with them to open them. If the chest is already open you can try visiting the other locations as it is scattered throughout the map.
Here is how you can open a two-lock chests in Fortnite
Go into a Fortnite match
Get the two-lock Chest keys
Visit one of the locations where the chest is located
Interact with the two-lock chest to open it.
Once you open the chest it will complete the quest and you will be rewarded with engaging items like Heigshted Weapons. You can see what weapon is present inside the toothpaste lock as it will be displayed by a hologram about them.
That is everything to know about two-Lock chests in Fortnite and how to find them.
For more related content check out our dedicated website Gamition.
More E-Sports news:
Follow our dedicated E-Sports page for instant E-Sports news and updates