Alexander Volkanovski outlines the narrative of how the UFC is working on the trilogy bout between Israel Adesanya and Alex Pereira
Israel Adesanya's remarkable performance against Alex Pereira at UFC 287 on April 8 continues to leave UFC fans in awe. Despite a momentary setback in the second round where Pereira appeared to have Adesanya hurt, the middleweight champion made an astonishing comeback, securing victory through a knockout. The win was so impressive that even UFC Hall of Famer Daniel Cormier believes it to be the knockout of the year thus far.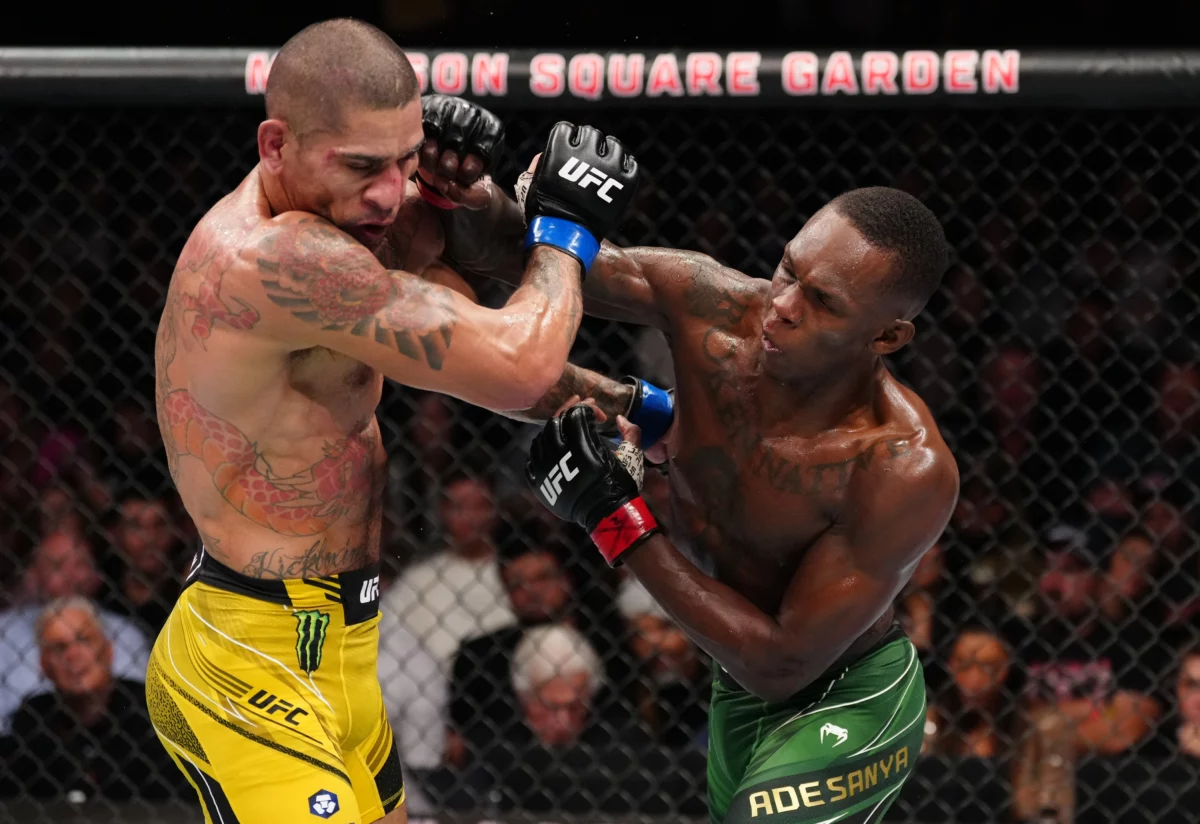 Adesanya's triumph over Pereira, combined with his controversial taunting of Pereira's child after the fight, left spectators eager to witness a rematch between the two fighters. However, Pereira surprised everyone by announcing his decision to move up to the light heavyweight division. He is now set to challenge Jan Blachowicz at UFC 291, with the possibility of the winner earning a shot at the light heavyweight title.
Meanwhile, the UFC has made significant moves in the middleweight division. Robert Whittaker is scheduled to face Dricus Du Plessis at UFC 290 on July 8, and the victor of that bout will be granted the opportunity to contend for the middleweight title. However, it appears that Adesanya may also be competing at UFC 293 on September 10. It remains uncertain whether Whittaker or Du Plessis would be available for a quick turnaround to face Adesanya in that event.
While fans will have to wait for a potential trilogy fight between Adesanya and Pereira, UFC Featherweight Champion Alexander Volkanovski believes that the UFC has a strategic plan in place to arrange the bout in the future. During an interview with the MMA Fan Podcast with Stu and Blake, Volkanovski expressed his belief that a third encounter between his friend Adesanya and Pereira could occur, potentially in the light heavyweight division if Pereira becomes the UFC Light Heavyweight Champion:
"…I think it will happen. I think it's just not something that's going to happen right away. Obviously, three fights back to back isn't always good. Like we've seen it before, but you don't really want them like that, so for them to agree, if he(Pereira) wants to go up, say, win the light heavyweight title, and then they fight for like champ-champ. Like, obviously the fight could be massive. Whether that's what the UFC is planning on doing, I don't know. I do think that would be pretty clever."
Hip-hop artist Sneako vows to aid Israel Adesanya's legal fees amidst reports of lawsuit by ex-girlfriend
According to reports, Israel Adesanya, a New Zealander-Nigerian MMA fighter, has been taken to court by his ex-girlfriend Charlotte Powdrell, who is demanding half of his assets as settlement. This was revealed by UFC fighter Sean O'Malley on a podcast on his YouTube channel.
He claimed that even though they were never married or had a kid together, the woman still feels she deserves a large portion of Israel's income since they "dated too long and she supported his Ultimate Fighting Championship, UFC, career."
According to O'Malley:
"Izzy's [Israel Adesanya's] ex-girlfriend…They are not married, right they were never married I didn't believe it. She wants half of his assets. I don't know how their relationship was because I didn't even know he had a girlfriend, but to want half of what he's gone out there and done is absolutely ridiculous."
After Adesanya's triumph over Robert Whittaker in 2019, he was seen with Charlotte Powdrell, who became well known as the 'Last Stylebender's' rumored girlfriend. Powdrell is a real estate agent in Auckland, New Zealand. Israel Adesanya is one of the highest paid MMA fighters in the world as the current UFC Middleweight Champion.
UFC middleweight champion Israel Adesanya is rumoured to be at odds with ex-girlfriend Charlotte Powdrell, and Sneako has offered his services to help. Since Powdrell and 'The Last Stylebender' dated for quite some time, there have been rumours that Powdrell is suing him for a portion of his riches. However, Adesanya has not yet addressed the controversy.
Several others, including the famous well-known streamer and hip-hop star Sneako, weighed in as word of the incident spread. The 24-year-old is also prepared to help Adesanya financially in this case.
Recently, the famous streamer came to his own Twitter to declare that he will be lending a hand to Israel Adesanya. He addressed a Daily Loud post about the incident. Sneako wrote:
"I will pay for all your lawyer fees."
More UFC news
Follow our dedicated UFC page for instant UFC news and updates