Novak Djokovic is one of the greatest tennis players of all time and here is all about his net worth, salary, family, records and endorsements
Novak Djokovic facts
| | |
| --- | --- |
| Birth Place | Belgrade, Serbia |
| Father's Name | Srdan Djokovic |
| Mother's Name | Dijana Djokovic |
| Star Sign | Gemini |
| College | N/A |
| Net Worth | $230 million |
| Prize Money till date | $164,786,653 |
| Age | 35 |
| Date of Birth | May 22, 1987 |
| Height | 188 cm |
| Weight | 77 kg |
| Nationality | Serbian |
| Achievements | 21 Grand Slam Titles, 92 ATP Singles Titles |
| Wife | Jelena Djokovic (married 2014) |
| Children | Stefan and Tara |
| Endorsements | Seiko, Head, Lacoste |
| Social Media | Instagram, Twitter |
Novak Djokovic was born on the 22nd of May in 1987. The boy from Serbia grew up to become one of the greatest tennis players of all time.
He has 21 Grand Slam titles to his name, only two short of rivals Roger Federer and Rafael Nadal. Plus, he has 88 ATP singles titles to his name.
The king of hard court, won his first major title in the year 2008, beating Jo-Wilfried Tsonga in the finals of the 2008 Australian Open.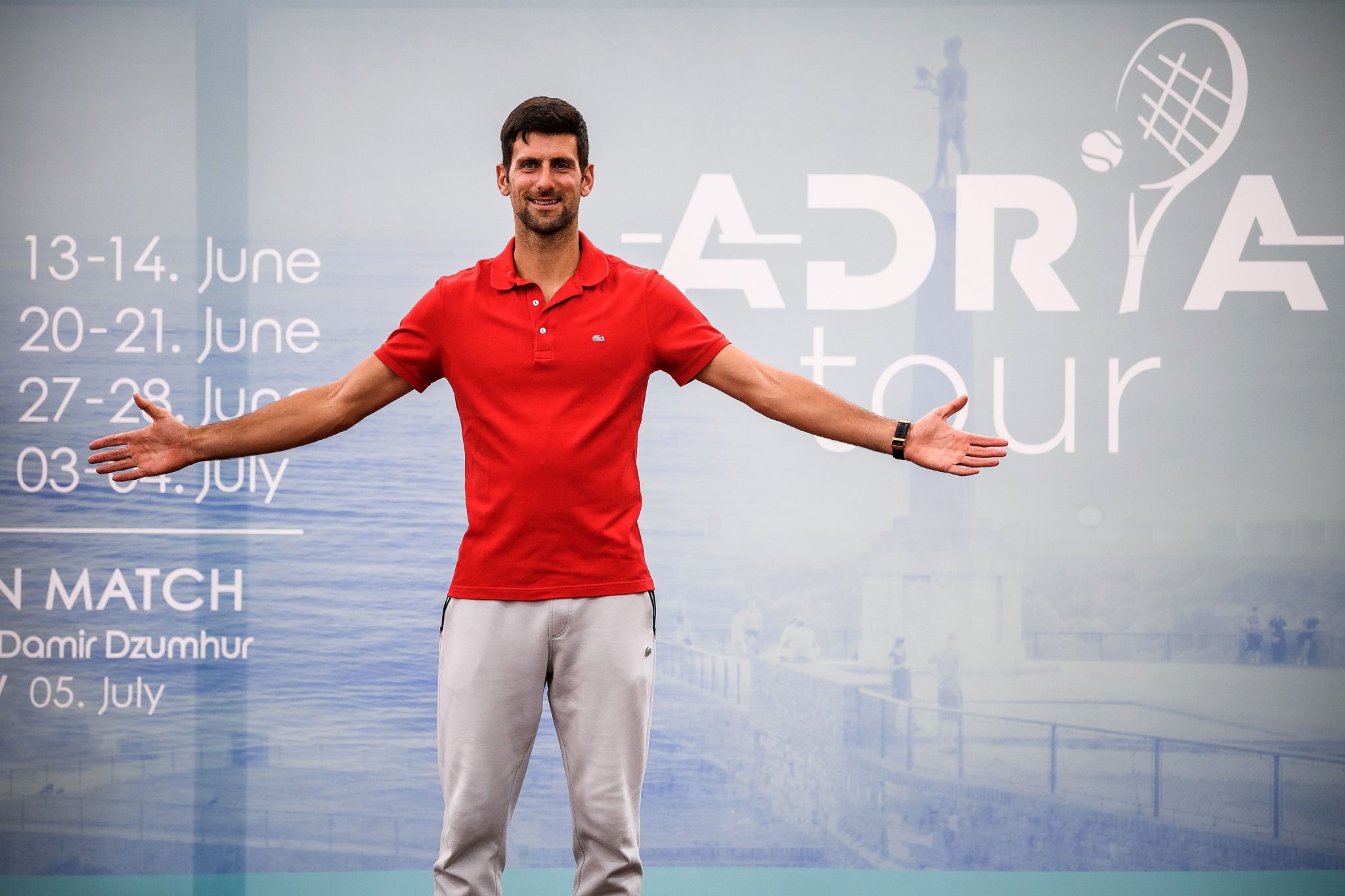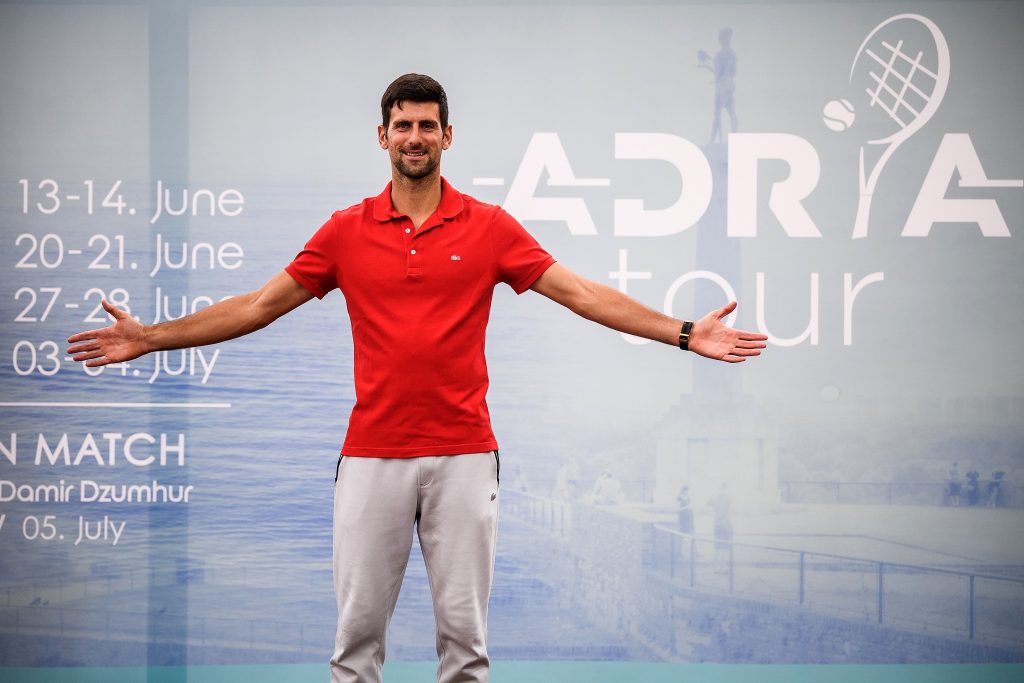 Despite not winning any major title for a couple of years after that, Djokovic was continuously on the rise, performing consistently at the Grand Slams.
After his second Grand Slam title win at the 2011 Australian Open, there was no looking back. What then followed was utter domination, steamrolling any opponent in his path.
Barring the French Open, which undoubtedly belongs to Rafael Nadal, until this day, he has dominated in all other Grand Slams.
He is currently ranked number 5 in the world, and looks like he would retain the spot for quite a while.
Novak Djokovic Net Worth and Salary
Novak Djokovic has an astounding net worth of $230 million. He is the second richest ATP professional, coming only behind Roger Federer.
The Serb came in at number 23 in the Forbes' list of the highest-paid athletes for the year 2020, earning around $44 million between 2019 and 2020.
No one in the history of the sport has earned more than Nole has on-court. With career earnings of around $165 million he is levels above the rest.
Novak Djokovic Ranking History
Djoker reached the top 40 for the first time in his career after reaching the quarterfinals of the 2006 French Open and the 4th Round in the Wimbledon, that same year.
A series of stellar performances at ATP events saw him break into the top 10 in the year 2007. By the end of the year he was ranked number 3 in the world.
Winning the Australian Open in 2008 saw him consolidate his position as number 3 in the world. And despite not winning his next Grand Slam title until 2011, he held on to a top 5 position with consistent performances.
An outrageous 2011 saw him become World No.1 and he hardly let go of the spot after that. Occasionally he moves to 2,3 or 4 during the dominance of Nadal, Murray and Federer.
He is now ranked number 5 in the world.
Novak Djokovic Career Titles
Novak Djokovic has 21 Grand Slam titles to his name. 9 wins at the Australian Open, 7 wins at the Wimbledon, 3 at the US Open, and two French Open titles.
He has a total of 88 ATP singles titles to his name, which is the 5th highest among ATP professionals in the Open Era.
The Serb is 35, and might go on to beat the record for the most Grand Slams won, currently held by Rafael Nadal.
Novak Djokovic Endorsements
Djokovic earns a ton of money like Roger Federer through endorsements. Here are a notable few:
Lacoste
Djokovic wears Lacoste. He signed a $9 million a year deal with the French Brand. It runs until the year 2022. He was previously with Uniqlo and Adidas.
Asics
Djoker wears Asics shoes. He recently extended his contract with the Japanese shoemaker. They have been sponsoring him since 2018.
Seiko
Popular Japanese watch maker Seiko joined hands with the Serbian in the year 2014. He earns around $5 million from this deal.
Head
Djokovic uses Head racquets. He was previously with Wilson Sporting Goods.
Novak Djokovic Family and Personal Life
Novak Djokovic was born in Belgrade, Serbia to Srdan and Dijana Djokovic. He has two younger brothers Marko Djokovic and Djordje Djokovic.
Djokovic is married to his high school sweetheart Jelena Ristic. The pair began dating in 2005. They got engaged in 2013 and married a year later. Their first child was born in October 2014, a son named Stefan. And, in September 2017, their daughter Tara was born.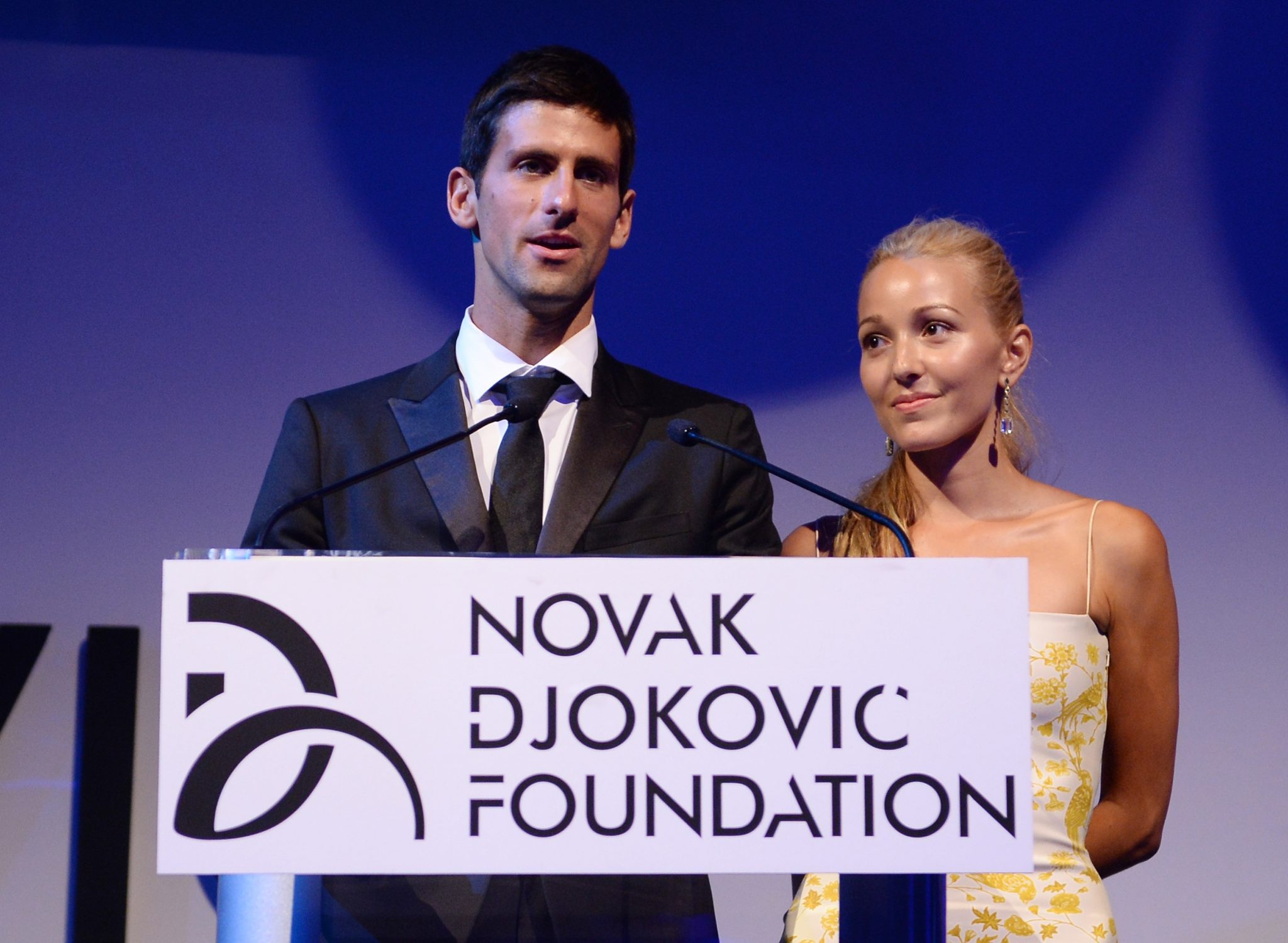 Djokovic founded the Novak Djokovic Foundation in the year 2007. The main aim of the organization is to help children from backward communities. A total of 43 schools have been set up as a part of this foundation.
FAQs about Novak Djokovic
What is Novak Djokovic's net worth?
Novak Djokovic's net worth is $230 million.
How many Grand Slams has Novak Djokovic won?
Novak Djokovic has won 21 Grand Slams.
Who is Novak Djokovic's wife?
Novak Djokovic's wife is Jelena Djokovic.
More Tennis news
Follow our dedicated Tennis page for instant Tennis news and updates