Jelena Djokovic is the wife of Novak Djokovic and has been supporting the 20-time Grand Slam winner for a long time
Novak Djokovic is one of the top tennis players in the world and is on course to break several records in his career.
The Serbian is now tied with Rafael Nadal and Roger Federer with 20 Grand Slams under his belt. Djokovic is also the best placed to break this record and more but there is a rock that supports him outside of the tennis court.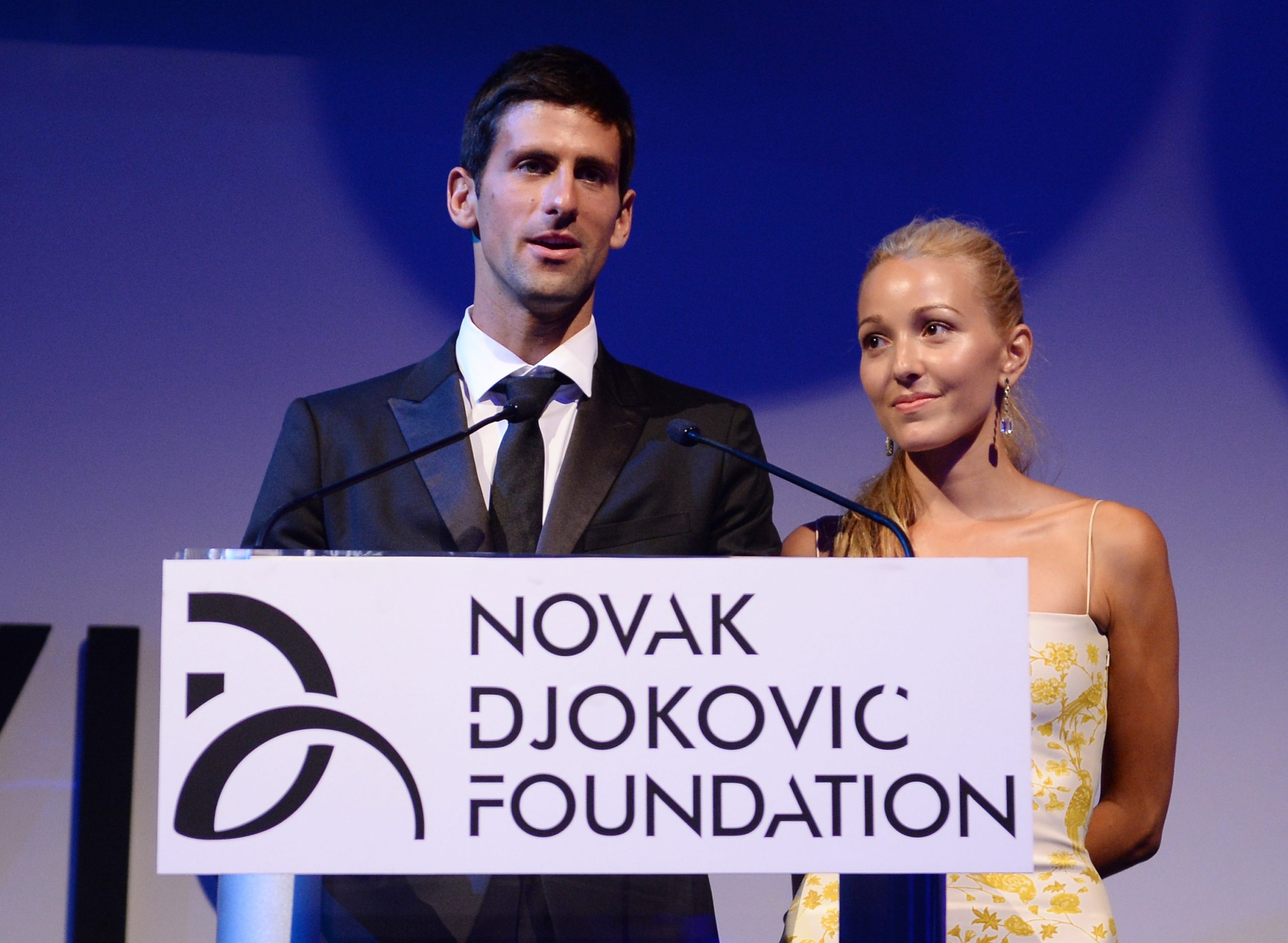 Meanwhile, Djokovic is regularly cheered on during most of his matches by his wife Jelena – but who is she and what do we know about her?
Who is Novak Djokovic's wife?
Jelena Djokovic and Novak started dating back in 2005, two years after the Serbian turned pro and have been together since then.
According to sources the pair met each other at school and got engaged in 2013 and married within the next year.
A huge fan of Instagram, Jelena regularly shares photos of her loved ones and husband on her personal feed.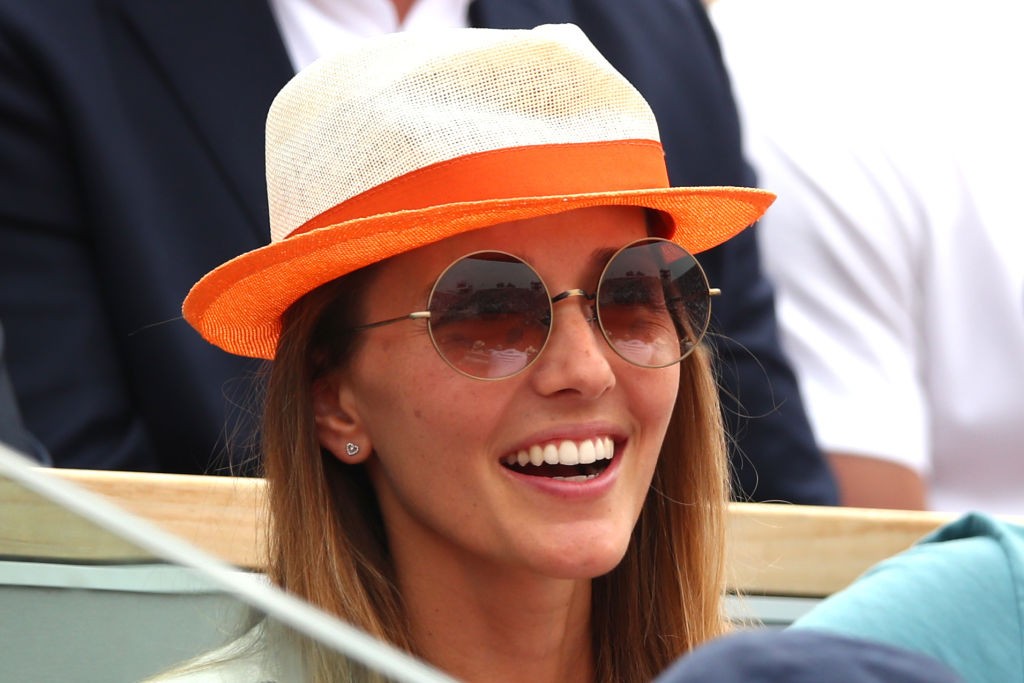 She is also the director of their charity, the Novak Djokovic Foundation, which aims to help children in Serbia realise their dreams by enhancing the country's education system. Some might not know, but Jelena is also an avid blogger and shares a lot of personal stories and advice.
How many children do they have?
The couple have two children as of now. They both became parents to a baby boy named Stefan, who was born in October 2014 and three years later Djokovic confirmed that he once again.
This time it was a daughter. They welcomed the arrival of their daughter Tara in September 2017, when Jelena was visibly absent from her husband's matches during the Wimbledon matches that were happening at the moment.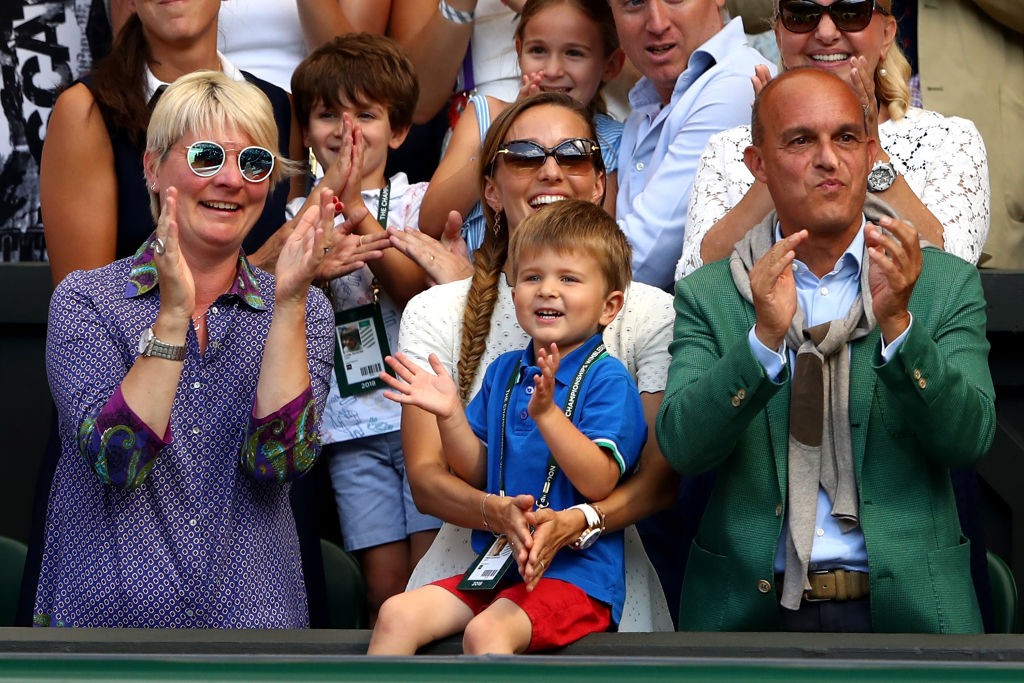 Is Jelena Djokovic always accompanying Novak to Grand Slams?
Unlike most of the other times, Jelena did not accompany her husband a couple of years back in the Australian Open as she was busy taking care of other work.
The fact that Djokovic was missing his family was very evident in his words when he said he was looking forward to meeting his family after being separated from them for more than five weeks due to the tour.
She was also not visible during his Wimbledon campaign prior to the AO despite being in London. She was looking after their daughter Tara while their son Stefan was seen in the Centre Court with Djokovic's parents.
It seems she is not in Australia for the 2021 Australian Open. However, Jelena was quick to show her support to her husband. Novak has been going through a tough time in Australia over his Covid-19 vaccination status. The 20-time Grand Slam had been detained in a hotel but has since been released and allowed to participate in the tournament, for now.
Thank you, hvala vam! #NoleFam #WeStandWithNovak #WeStandWithDjokovic 🙏🙏♥️♥️

— Jelena Djokovic (@jelenadjokovic) January 7, 2022
More tennis news:
Follow our dedicated Tennis page for instant Tennis news and updates