All you need to know about what happened to San Francisco 49ers quarterback Brock Purdy in the game against the Philadelphia Eagles.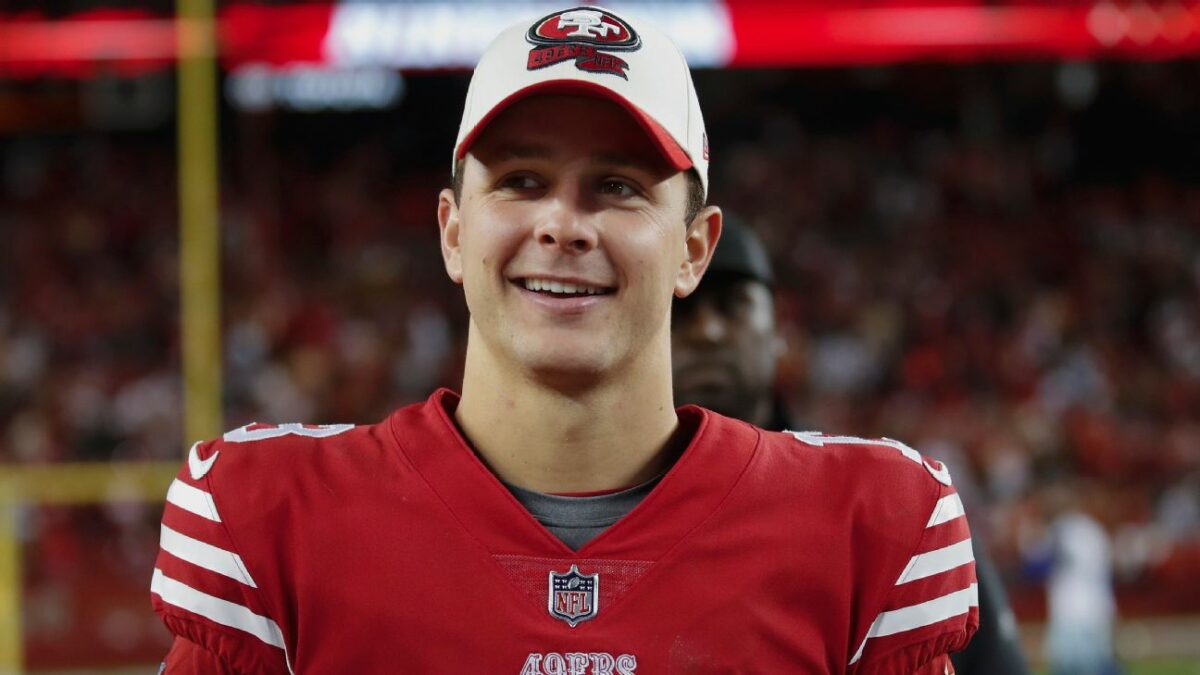 In the National Football Conference Championship Game, the Philadelphia Eagles defeated the San Francisco 49ers by a score of 31-7. As a result of the quarterback injuries, the 49ers' season was utterly derailed, and we weren't able to watch the championship game as we had hoped.
The starting quarterback for the 49ers, Brock Purdy, was hurt with an elbow injury, and then his backup, Josh Johnson, was injured with a concussion in the third quarter of the game. Purdy did return to the game, but it was immediately obvious that he was not the same player.
Purdy suffered a ruptured UCL in his throwing elbow during the game, which would likely cause him to miss the next six months of action. Purdy finished the game by completing four passes for 23 yards.
In the beginning, everyone is keeping their fingers crossed that he won't require reconstructive surgery. If that turns out to be the case, Tom Pelissero claims that he will undergo surgery to rehabilitate the elbow and that he should be ready by the time training camp begins this summer.
Purdy gave a post-match interview to the media in which he discussed his elbow injury. He stated that his arm was swelled in the area of the forearm that is located around the elbow and that it was "very uncomfortable."
While Purdy was attempting to pass the ball, pass rusher Haason Reddick hit him in the arm, which caused him to fumble the ball and lose possession of the ball. After returning to the game after Johnson sustained an injury, Purdy only attempted two passes in the second half despite the fact that he did not have an injury severe enough to be considered "out."
Read More:
Follow our dedicated NFL page for instant NFL news and update