Daniel Jones had a great season and as a result, the franchise is looking to bring him back for their future.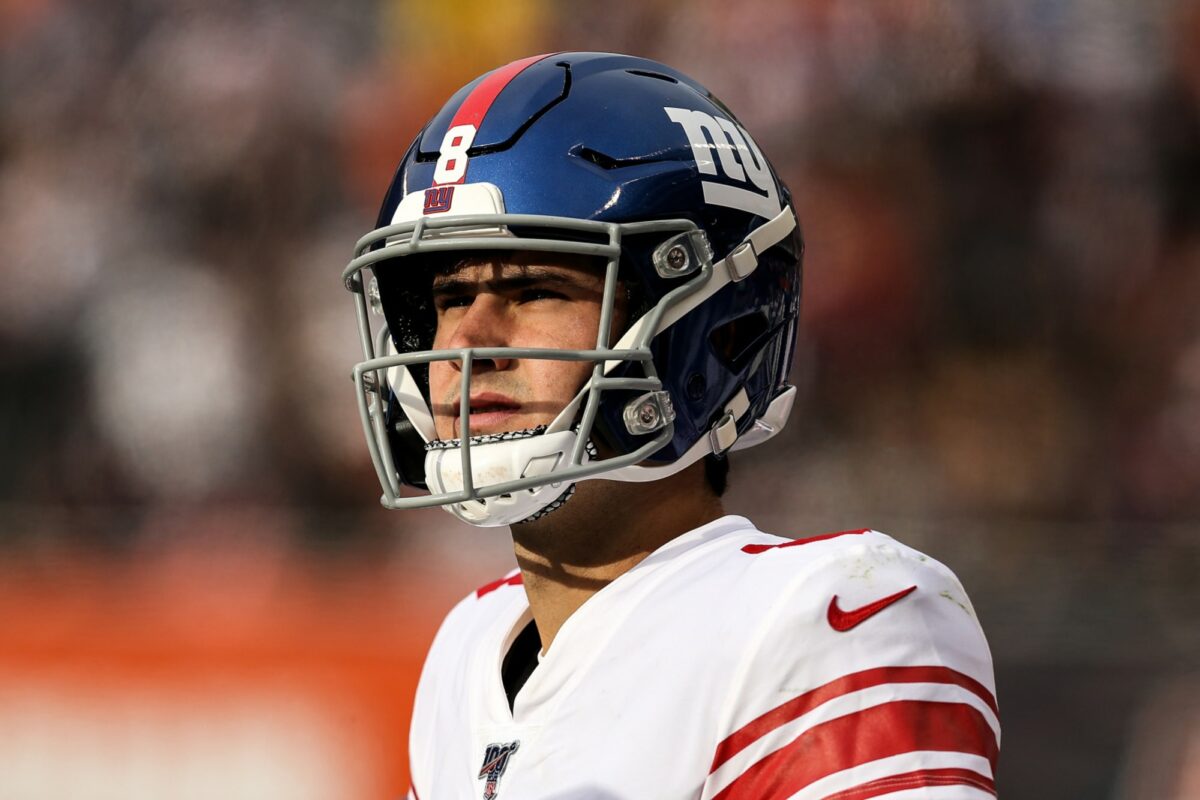 The turnaround that the New York Giants experienced in 2022 was nothing short of exhilarating, with the exception of the way it concluded. This season, the Giants were able to redeem themselves thanks in large part to the play of Saquon Barkley and Daniel Jones, and they advanced to the divisional round in their first season under the direction of Brian Daboll.
In order for New York to go from being an afterthought with a record of 4-13 and searching for organizational direction to being a surprising victor of the wild card, a few important factors were required. First and foremost, the Giants needed to acquire strong play from Jones, who had not lived up to the expectations placed on him as a first-round pick prior to 2022. After that, they needed at least a handful of his running mates to agree to do the same thing.
Now, New York is taking the initial steps toward building on the new foundation of prosperity it has established. Obtaining the services of quarterback Daniel Jones is at the top of the priority list.
Speaking about Jones, Giants GM Joe Schoen said, "We'd like Daniel to be here, Again, he said it yesterday, there's a business side to it, but we feel like Daniel played well this season. He's done everything that we asked him to do."
He added, "Again, there's a business side to it, we haven't went down that road yet. We still got to have our meetings with our staff late in the week and we'll devise an offseason plan. We haven't had those meetings yet, but we would like to have Daniel Jones back."
Jones came through with the goods, turning in the best season of his professional career in his first year playing under the team's new head coach, Brian Daboll. Jones concluded the game with a career-high completion percentage of 67.2, threw for 3,205 yards, and had a touchdown-to-interception ratio of 15-5.
Jones added 120 rushes for 708 yards and seven touchdowns, becoming a dual-threat signal-caller who was able to help the Giants return to a level of offensive competence not seen since the final years of Eli Manning's career. This level of offensive competence had not been seen since the Giants were led by Manning.
Saquon Barkley likely to return with Daniel Jones
The New York Giants are more than eager to have both Saquon Barkley and Daniel Jones back next season. Both players are seen as the face of the franchise and the front office will try their best to get back both of them.
Saquon Barkley selected the right moment to get back to being the game-breaking player he used to be. He finished with a career-high 1,312 running yards and came within one score of matching his single-season high of 11 touchdowns. The resurgence of Barkley relieved Jones of a substantial chunk of the responsibility that had been placed on his shoulders, so enabling the quarterback to play with greater freedom.
The timing that Barkley chose was also very important to his future. The running back turned up a stellar performance in 2022 while using the fifth-year option that was included in his rookie contract. He then became eligible for free agency.
The re-signing of Jones will be the primary priority for the Giants in a league in which the quarterback position is the most important position. Barkley might be right behind him in line, but Schoen didn't seem nearly as certain that he'll be able to hold both jobs, despite the fact that he knows deep down that he'd be thrilled to do so in his heart. Barkley could be right behind him in line.
It seems likely that New York will, and it would be justified to do so, commit the full might of its financial resources to retain Jones for as long as possible. Uncertainty persists regarding the availability of funds for the continuation of Barkley's contract.
Read More:
Follow our dedicated NFL page for instant NFL news and update