Justin Jefferson has just handed Minnesota Vikings a much-required breathing space in the tightly contest NFC North Division. After a lackluster display in the previous two weeks, the 23-year-old Wide Receiver turned on his A-Game in an unfamiliar territory to hand a crucial 28-25 victory to his side against the New Orleans Saints. 
While Dennis Allen's team seemed to be a force to reckon with in patches during the contest on Sunday, Justin Jefferson showcased his all-round game after grabbing 10 catches for 147 yards, whilst scoring a rushing TouchDown to inspire Minnesota to a 3-1 record on the season. 
Be it United States of Americans or Great Britian – all Justin Jefferson required was some space and he managed to knit a gap for himself in it. Safe to say as all eyes were on the 23-year-old wideout, Odell Beckham Jr. could not help but emphasize upon the similarities he has with his 'clone.' 
Odell Beckham Jr mightily impressed with Justin Jefferson 
While Justin Jefferson was simply magical throughout the game, Odell Beckham Jr., who is side-lined at the moment, spotted some of the most bizarre traits in the former's game which made him realise how special he truly is. 
To know that Jefferson just earned praise from a three-time Pri Bowl selection and earned second-team All Pro honors twice in his career – this has to be a huge boost for the Minnesota Vikings' wide receiver.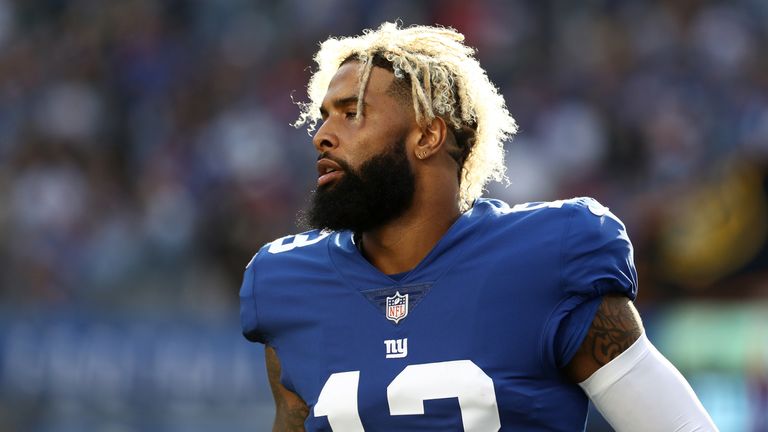 To think about it if Odell Beckham Jr was to join the Green Bay Packers after returning from his injury in the 2022-23 season, he could very well lock horns with his clone in the division title or in the NFC Playoffs. Given that the Green Bay Packers' are in dire need of an experienced and skilled receiver, Odell perfectly fits into the criteria. But for Justin Jefferson, he surely has made a name for himself after emerging as the MVP of this particular contest against the depleted Saints. 
"Somebody needs to be fired!" – Stephen A Smith is furious with the Miami Dolphins for allowing Tua Tagovailoa to play against the Bengals
"I'll easily take down Tom Brady and Julian Edelman" Rob Gronkowski reveals which NFL player he's scared to get into a physical fight with
"There is NO weakness to the Philadelphia Eagles right now!" – NFL Analyst believes the Eagles are the best team in NFL