Even when the San Francisco 49ers are made to play without two of their premium Quarterback – Trey Lance and Jimmy Garoppolo, the team has managed to secure the top spot in the NFC West division. After beating divisional rivals – Seattle Seahawks on Thursday Night, Deebo Samuel could not help but label his team's defense as the 'best in the nation.'
Although Deebo Samuel wasn't active on the field for this Niners but he sure was vocal as they beat Seahawks 21-13, courtesy to an exemplary defensive performance. For those unaware – Samuel sustained an ankle injury against the Tampa Bay Buccaneers on December 11 yet the 021 All-Pro took to Twitter to hype his team after a solid win.
This is the second divisional crown Deebo Samuel has witnessed with the San Francisco 49ers, but probably the most hard-fought one. Previously, the Niners has clinched the same prize in Samuel's rookie season of 2019.
When will Deebo Samuel return?
On one hand where Brock Purdy has ensured that the entire NFL world is scratching their head upon why he was the final pick of the 2022 draft class, Samuel went onto reveal true feelings for his team in another tweet.
Another player who gathered tons of praise was George Kittle who caught the same number of receptions that he had from the Tampa Bay Buccaneers game. But this time, after getting 28 against Tom Brady's team, his yards rose to 93. Lastly, even Christian McCaffrey showcased just why he was pivotal for the Niners as they acquired him on trade deadline.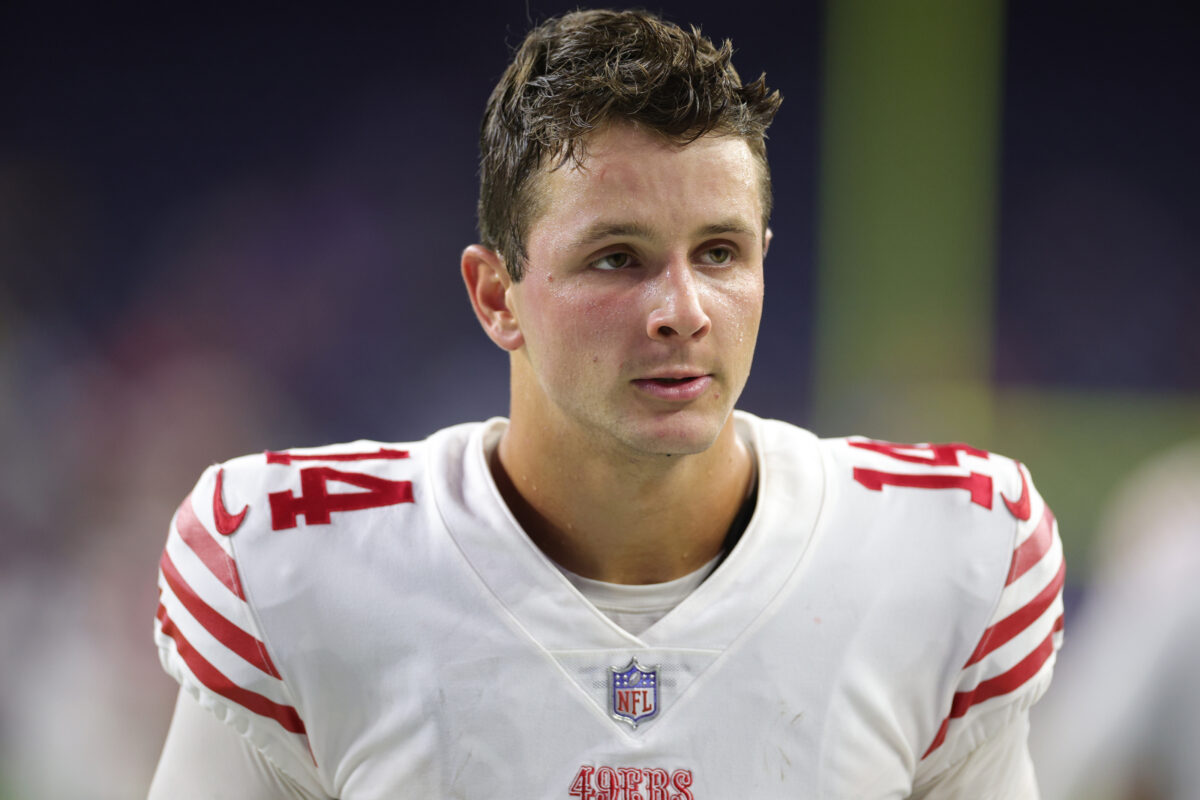 That being said, while Deebo Samuel is itching to bounce back for his team as they clinched the NFC West title, will they be making their way all the way through to the Super Bowl? Remains to be seen.
Also Read: "That was the first game this year he's looked like the old Russ"- Chris Broussard was delighted with Russell Wilson's performance against the Chiefs
Also Read: "They're both c*cky front runners"- Skip Bayless has high expectations from the duo of Baker Mayfield and Sean McVay
Also Read: "I don't plan to trade you at all": Roquan Smith claims Chicago Bears blatantly lied to him