The Carolina Panthers have not had the most pleasing starts in the 2022-23 NFL Season and Baker Mayfield has been at the helm of criticism. However, across the two games, Mayfield has shown nothing but courage to encourage his team to out-smart the opponents. Unfortunately, for him, it hasn't worked so far. 
Across the first two games of the 2022-23 NFL Season, Baker Mayfield has totaled 380 passing yards, two passing TouchDowns and one interception and a 79.5 Quarterback rating. He completed 53.6% of his throws, with a tally of 41 rushing yards and one rushing TouchDown. 
Bayless quoted on the latest episode of Undisputed, "What I've learned in the first two weeks of the season is that – Baker Mayfield is not Tom Brady. This is what I've learned. I thought that Baker might walk into a team who have lost 7 games last year and was ranked #32 by ESPN's power rankings – Baker said, 'I like my chances as a hopeless underdog and can turn things around over there.' But no! He's not Brady." 
Skip Bayless applauds Baker Mayfield in bizarre manner 
While the idea of Baker Mayfield was to turn the fate around for a depleted Carolina Panthers, yet the reality has not favored him yet.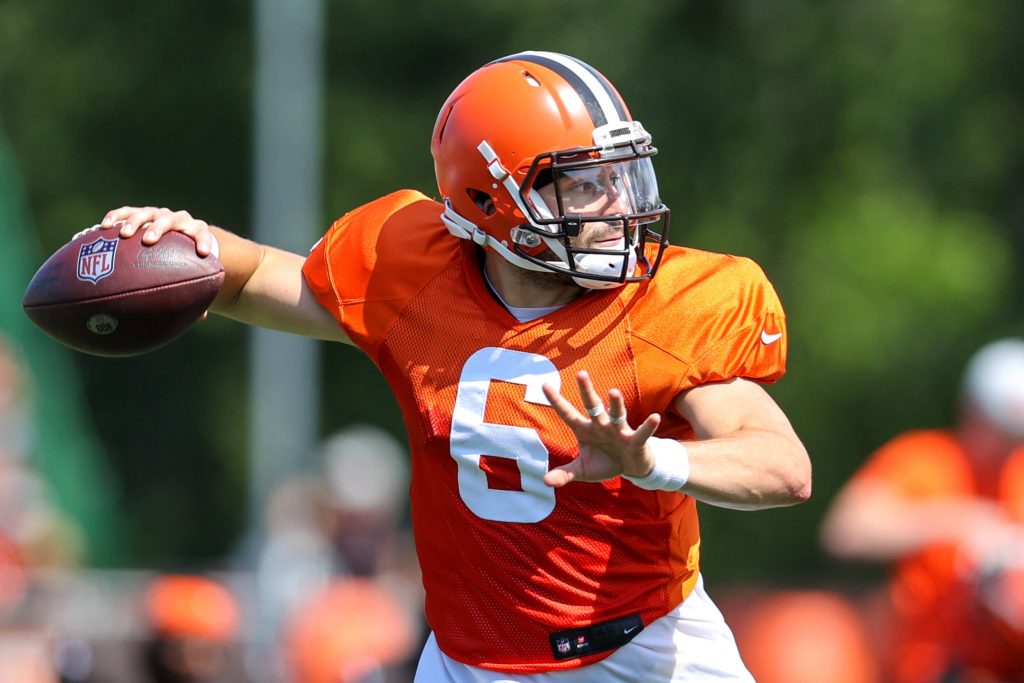 Bayless added, "I thought that Baker Mayfield could urge – He's a gifted leader, I don't care what anybody says. He could urge this team back across that fine line into W-ville." 
Panthers acquired Baker Mayfield from Cleveland Browns for a 2024 conditional fifth-round draft pick. To those who are not aware – Cleveland's primary Quarterback from 2018-2021. Concerning the rest of the Panthers' QB room, Darnold is on injured reserve with an ankle injury and rookie Matt Corral suffered a season-ending Lisfranc injury in August. Summarizing it up, this is the fourth season where Panthers have tried a new Quarterback. 
Will it be Baker Mayfield's time to answer back his critics when his team lock horns against the New Orleans Saints on Sunday? Remains to be seen. 
Also Read: "Is this better than OBJ": NFL World goes crazy after Steelers Rookie WR George Pickens produces an insane catch against the Browns
Also Read: "Browns will make playoffs!!"- Cowboys starlet Micah Parsons makes a bold statement regarding the AFC North team
Also Read: "He can run, he's talented with his legs, obviously. He's turning himself into a really good passer": Jaguars HC Doug Pederson had nothing but words of praise for Justin Herbert ahead of Week 3 matchup