It might only be Week 3 unfolding in the 2022-23 NFL Season, but Pittsburgh Steelers' WR–George Pickens might have already registered his play as the best catch of the season, during the team's latest showdown against the Cleveland Browns. 
Mitch Trubisky had previously emphasized the need to get George Pickens involved in the Steelers' offensive strategies and plays. On Thursday, he did just that, late in the first quarter when he let it rip to George Pickens streaking down the sideline in front of the Cleveland Browns bench. That is just when fans and the Browns' bench were going to witness the legendary of this 21-year-old stud. 
Having caught only 2 catches for 26 yards before entering this game, Pickens flew into the air and hauled in the 36-yard reception with a one-handed grab. He even grabbed hold of the ball, by sticking it his body whilst falling on the ground. Forget the fans, even Martin Emerson J, who was guarding Pickens could not believe what he just saw by the young and pacy WR. 
NFL Twitter goes berserk as George Pickens plucks a mind-boggling catch vs Browns 
The 36-yard completion was the Pittsburgh Steelers' longest pass play this season. This stunning catch by George Pickens allowed his team's offense in position to score on a 5-yard-Najee Harris Touchdown run a few plays later. This is exactly the aggressiveness and efforts which the spoken of team was missing in the initial weeks of the 2022-23 season. On the same note, look at how fans reacted on this staggering effort by Pickens- 
It might have taken more than a couple of games, but George Pickens really went onto showcase just why he was the sensation found in the training camp of Pittsburgh Steelers. Moreover, after declaring last week, that he was open '90%' of the time, it is indeed pleasing to see Pickens being able to walk his talk.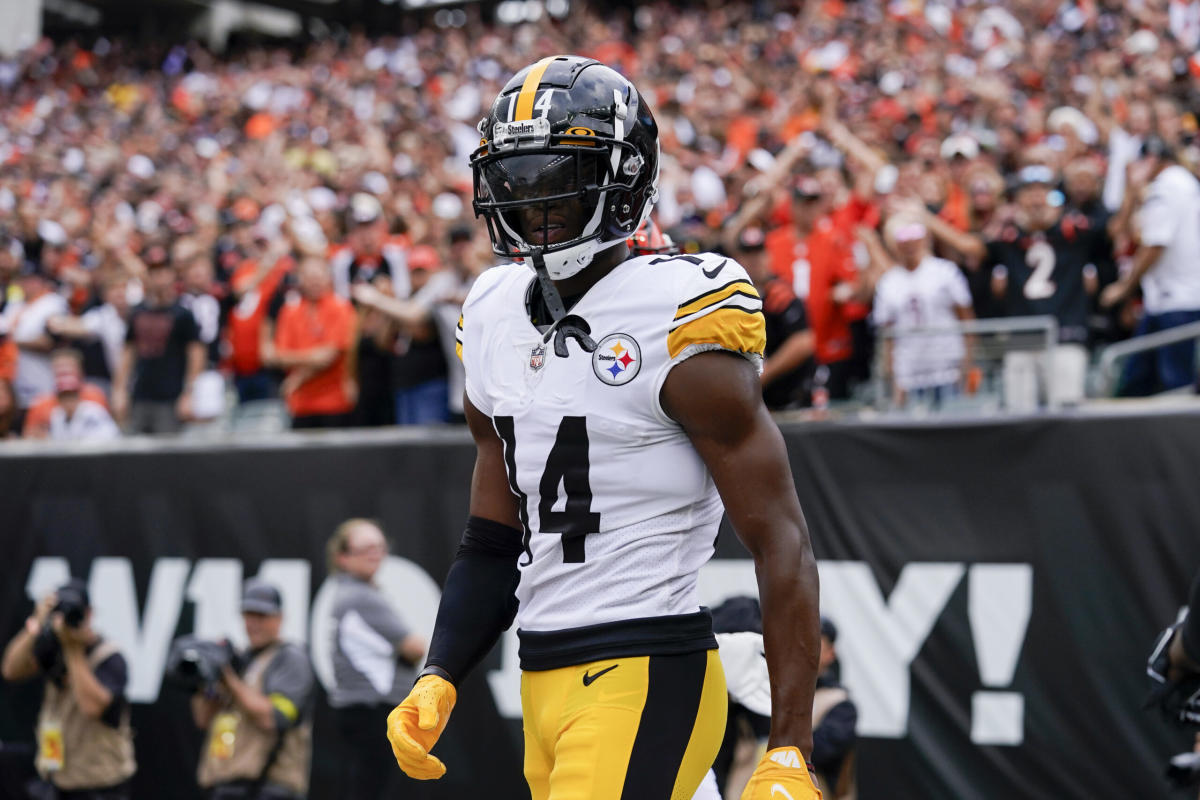 That being said, the Cleveland Browns were able to once again stamp their authority in the last quarter, scoring 13 points against the Steelers to register their second win of the 2022-23 season. 
Also Read: Is Cincinnati just a one-year phenomenon? I don't believe so": Colin Cowherd doesn't believe the season is over for the Cincinnati Bengals
Also Read: "Eagles are the best team in the NFC"- NFL Hall of Famer believes team led by Jalen Hurts are a Super Bowl contender
Also Read: "He looked like Tom Brady": Cowboys legend Michael Irvin had strong words of praise for quarterback Cooper Rush after the win against the Bengals