The infamous 'Decision' by LeBron James in 2010 was condemned throughout the globe, to the extent that the translator of Osama bin Laden deplored the move.
LeBron James ruffled quite some feathers when he opted to sign for the Miami Heat in 2010. His staunch followers in Cleveland berated him and scrutinized him for apparently 'running from the grind'. In retrospect, James' decision to join the Heat wasn't the subject of criticism. More so, it was the manner in which he conveyed the decision to the world.
During the offseason, James sat down with a reporter for an exclusive interview and unveiled his plans to join the 2006 NBA champions. Although he went on to have tremendous success with the Heat, whereby he won two NBA championships, two NBA MVP's and two NBA Finals MVPs, James' decision to publicly announce it as a spectacle is disparaged to this day.
In fact, James' choice to make his free agency decision a publicity stunt garnered a response from world-renowned, notorious terrorist Osama Bin Laden's translator.
What did Osama Bin Laden's translator have to say about LeBron James?
In an unexpected turn of events, the since-deceased 54-year-old's translator sent out his honest thoughts on LeBron James while being situated in the prison in Guantanamo Bay.
"Dear Mr. Warner!" Muhammad Rahim, a translator for Osama bin Laden wrote in a separate freshly declassified letter to his lawyer Carlos Werner. "LeBron James is very a bad man. He should apologize to the city of Cleveland."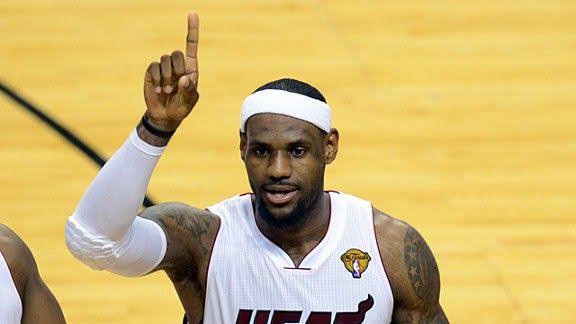 The lawyer said Rahim's sentiment about the NBA star who left the Cavaliers for the Heat reflects his client's tribal values, in which loyalty is paramount and "betrayals are not tolerated or forgiven, although an honest apology from an offending peer is valued."
Though LeBron received nationwide criticism for his move, this, clearly, is a different ballgame. Criticism coming from an incarcerated man who allegedly worked with terrorists who orchestrated the mass murder of innocent civilians is certainly not something LeBron deserves.
More News:
• Shawn Kemp 2023 – Net Worth, Salary, Records And Personal Life
• What did Shaq say about Ja Morant controversy? NBA legend has one simple line for Morant
• What happened to Shawn Kemp? Why was the former NBA All-star booked by the police?