The slap from a fan on Luka Doncic's back makes him upset and stormed
After Sunday's 112-98 home loss to Kawhi Leonard and the Los Angeles Clippers, superstar Luka Doncic of the Dallas Mavericks took issue with the way a fan hit him with his slap from behind as he was leaving the basketball court.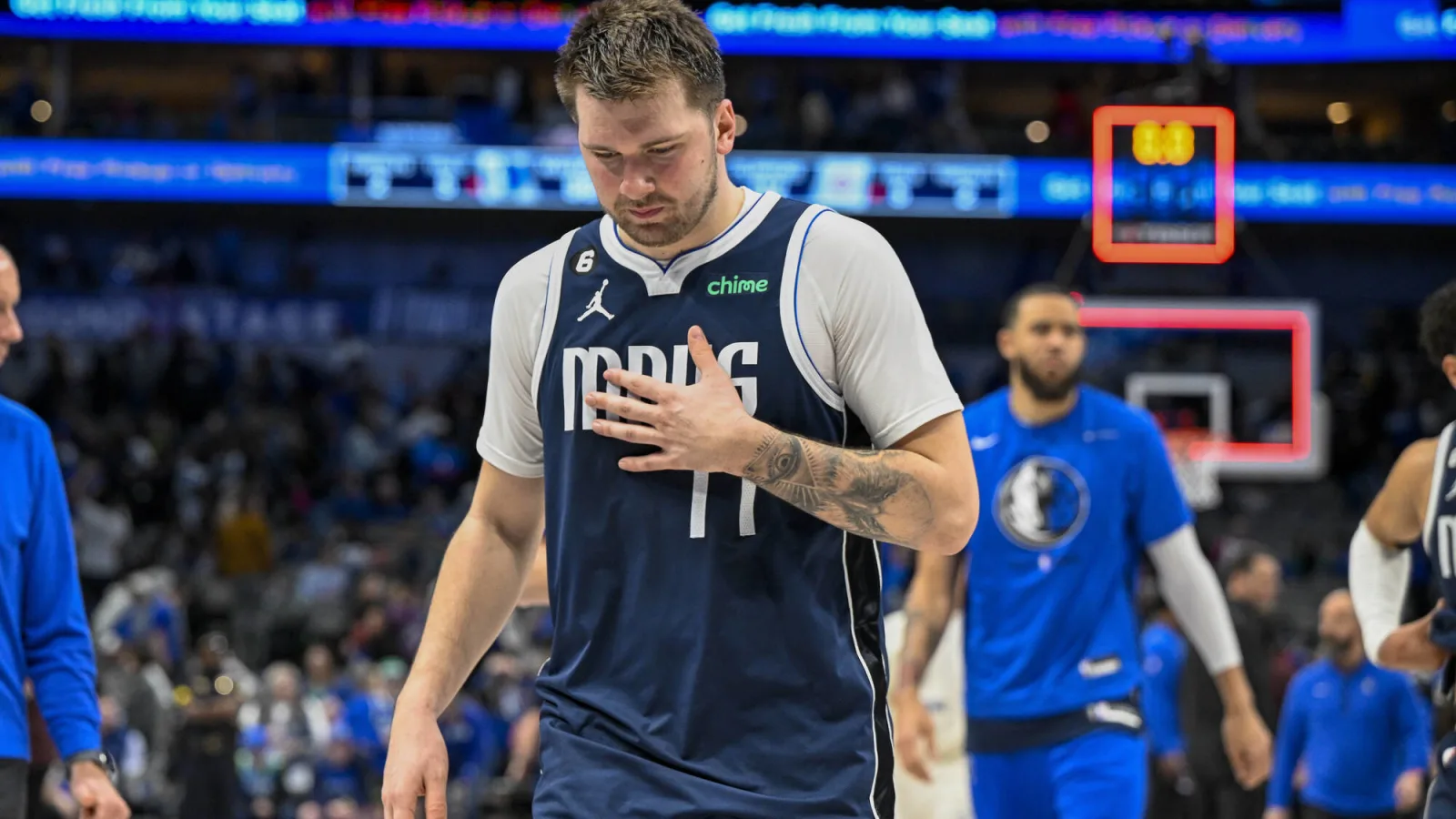 If it were another day, Luka Doncic would not even notice that slap, but given that the Mavs had just suffered a heartbreaking loss to the Clippers, he was certainly not in the mood at the time. We'll never know if the supporter intended to actually damage Luka Doncic or if he merely underestimated the Newtonian force required to make proper contact with an NBA player.
In any case, the fact that Luka Doncic did not welcome the act was evident since cameras do not lie. Against the Clippers, Luka Doncic led the Mavs with 29 points on 9 of 21 field goal shooting. He finished the day with 10 rebounds and 4 assists.
What happened in the match except the slap on Luka Doncic's back? 
Although Tim Hardaway Jr. and Spencer Dinwiddie both scored 22 and 21 points, Dallas' bench's lacklustre output may have hurt the team more. While the Clippers' second unit erupted for 40 points, the Mavs' rescue players only managed nine points in total.
Additionally, the Mavericks gifted the Clippers far too many free throws, as Los Angeles shot 30-for-31 from the line. The Mavs managed only 15 of 26 shots. Even if Luka Doncic was awarded free throws for the fan's smack and made them, the difference between the Mavericks and the Clippers would still not be closed.
The Mavs, who have now lost four of their previous five games, will be facing the Washington Wizards on Tuesday.
More: "It sounds so cliché and stupid" – 4x NBA Champion Stephen Curry explains why he doesn't have his Finals MVP & Regular season MVPs on display at home