LeBron James' historic night racked up an incredible 225 million views on social and digital platforms as he broke the all time NBA scoring record.
LeBron James' historic night where he broke the NBA all-time scoring record will go down in the history books for more reasons than one.
Over his career spanning two decades in the NBA, LeBron James has created and broken multiple records to get to where he is right now. While he currently is the only player in NBA history to have 10,000 points, assists and rebounds and also features in the top ten of both all-time charts for points and assists – he only had Kareem Abdul-Jabbar's all-time scoring record left to break in his career.
And as James hit the Oklahoma City Thunder with a fadeaway jump shot with the seconds ticking off near the end of the third quarter on Tuesday, history was made as LeBron overtook Kareem Abdul-Jabbar to become the highest NBA scorer of all time. LeBron created history in his own right, and strengthened his argument even further in the discussion for the greatest player of all time.
While the thousands in attendance at the Crypto.com Arena were grateful to see a living legend in action, LeBron's historic night was viewed by a record number of people at home.
How many people watched LeBron James' historic night from home?
While there were thousands in attendance to watch LeBron make history, a record number of people watched the game from their homes.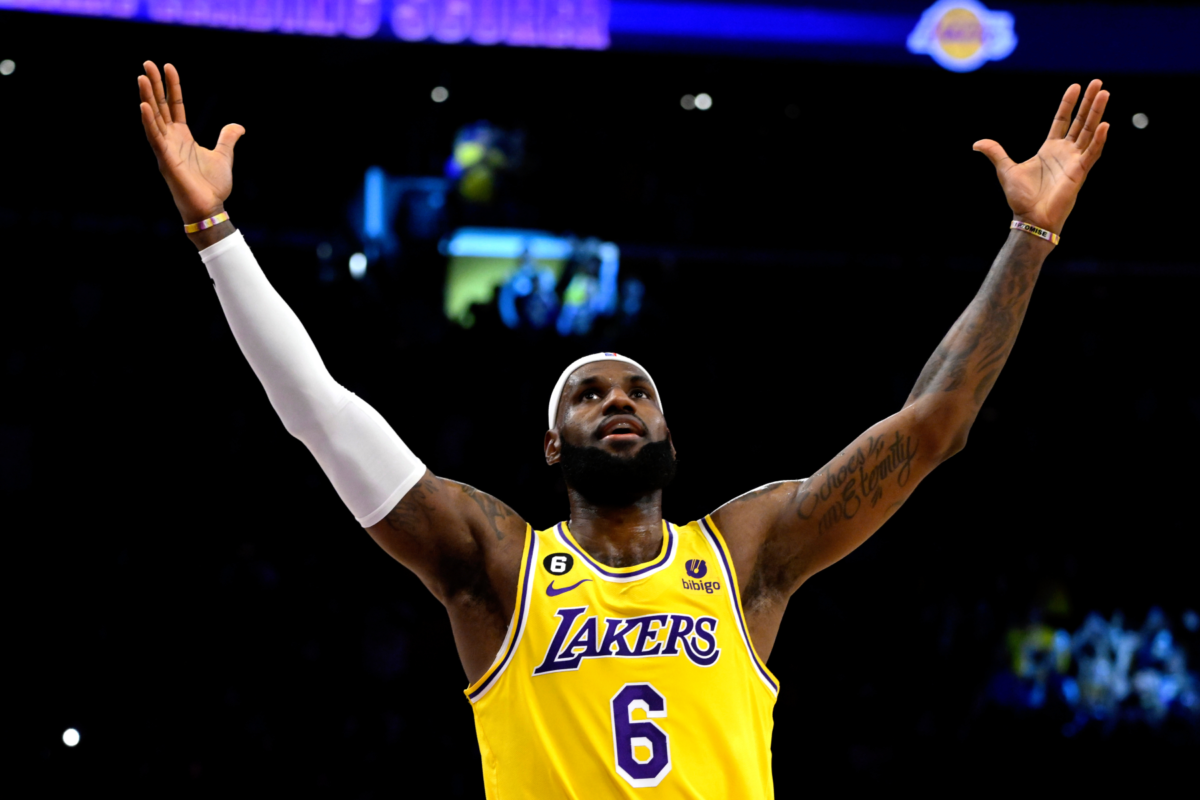 Following the game, a stat surfaced on social media that said that James' historic night was the most-watched regular season game on TNT in a span of nearly 5 years. The Lakers vs. Thunder game on Tuesday peaked with 3.7M viewers during the time when LeBron was approaching the all time scoring record, and also got 255M views on social and digital platforms.
It was a night that will go down as one of the most historic nights in the history of the game, courtesy of LeBron James creating history.
More News:
• "Runaway GOAT" – Skip Bayless explains who is the GOAT between Michael Jordan and LeBron James
• Watch: Shaq wants LeBron James to admit he is a GOAT after becoming record scorer
• How long has LeBron James been in the NBA?