Did Kyrie Irving play his first game for the Dallas Mavericks against the Utah Jazz?
The Kyrie Irving saga finally concluded after the Brooklyn Nets star was revealed to have joined the Dallas Mavericks. The star guard who was named as a starter in the 2023 NBA All-star game had expressed his decision to leave, after Shams Charania of The Athletic recently reported that the guard has informed the team that he wants to be moved or will leave in free agency.
However, as it turns out, the Brooklyn Nets seem to have found Irving's next destination after several news reports confirmed that Irving was to be traded to the Dallas Mavericks. According to NBA Insider Shams Charania, Brooklyn Nets are trading Kyrie Irving to the Dallas Mavericks for Spencer Dinwiddie, Dorian Finney-Smith, a first-round and multiple second-round pick.
As it turns out – Irving's purchase was announced by the franchise on Monday night and it is imminent that he will be plying his trade at the American Airlines Center soon. However, fans can not wait to see the 30-year-old Irving don the blue and white of the Mavericks for the first time – and many fans have asked if Irving has already played his first game for the franchise.
Has Kyrie Irving played his first game for the Dallas Mavericks?
Following his blockbuster trade from the Brooklyn Nets to the Dallas Mavericks, Kyrie Irving is yet to play a game for his new franchise.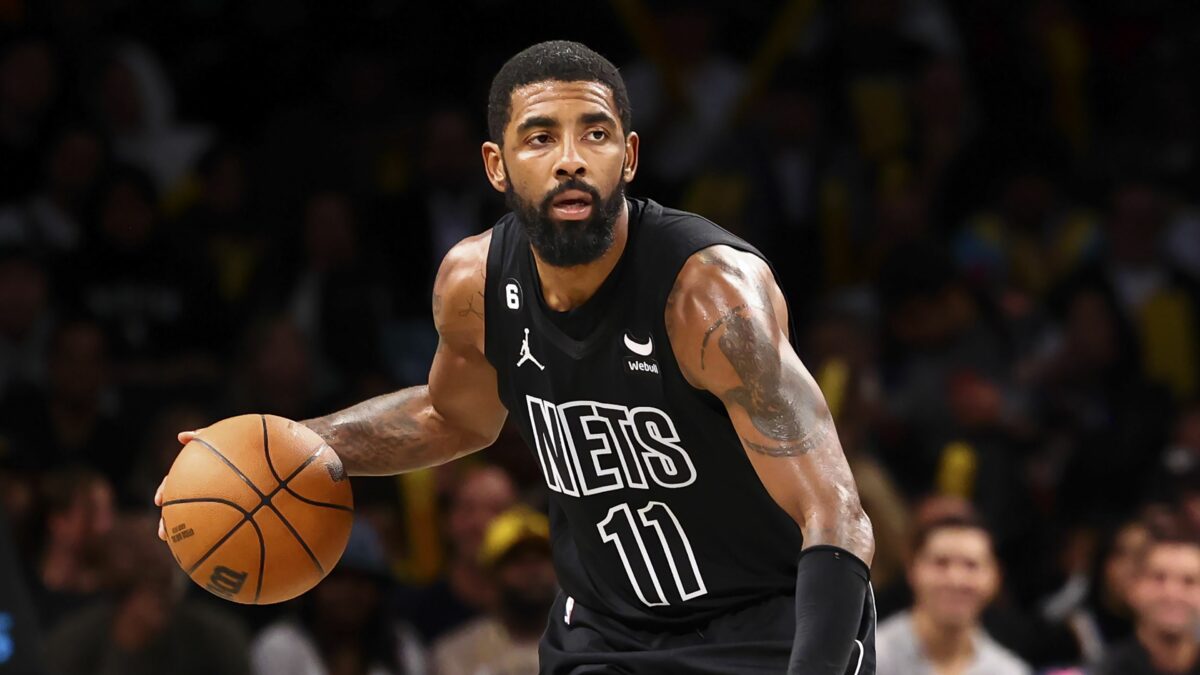 The Dallas Mavericks went up against the Utah Jazz in their latest NBA outing at the Vivint Arena in Utah on Monday night. While the visitors came out on top against the home side as the Mavs won the game 124-111, the atmosphere around the team was still buzzing courtesy of their newest recruit – who many fans wondered about whether he played in the game or not.
Irving, whose switch was confirmed by the franchise only hours before the Mavs took to the court, did not feature in the win. However, fans can expect to see him don the Mavs jersey very soon as he will likely make his Mavs debut against the Los Angeles Clippers on Wednesday.
More News:
• Kyrie Irving to Lakers: Nets owner ensured Irving did not end up in LA, claims reports
• "My focus has shifted now"- LeBron James is locked in with the Lakers after Kyrie Irving's trade to Mavs
• "Ky isn't that" – Shannon Sharpe lists out Kyrie Irving issue that might hurt Mavericks