LeBron James is one of the biggest names in NBA and here's a look at his net worth, salary, final records and more
LeBron James Facts
| | |
| --- | --- |
| Birth Place | Akron, Ohio |
| Father's Name | Anthony McClelland |
| Mother's Name | Gloria Marie James |
| Star Sign | Capricorn |
| College | NA |
| Net Worth (2023) | $1.2 Billion |
| Salary (2023) | $44 million |
| Age | 38 |
| Date of Birth | December 30, 1984 |
| Height (ft) | 6 ft 9 in (2.06 m) |
| Weight (kg) | 113 (250 lb) |
| Nationality | American |
| NBA Draft Year | 2003 |
| NBA Draft Pick | Round 1/ Pick: 1st Overall |
| Playing Career | 2003-present |
| Position | Small Forward |
| Teams | Cleveland Cavaliers, Miami Heat, LA Lakers (current) |
| Achievements | 4x NBA Champion, 4x NBA Finals MVP, 4x NBA MVP, 19x NBA All-star, 3x NBA All-star game MVP, 3x Sports Illustrated Sportsperson of the Year, 4x AP Athlete of the Year, 2x Olympic Gold medalist, |
| Wife/Girlfriend | Savannah Brinson |
| Children | Sons – Bronny and Bryce, Daughter – Zhuri |
| Endorsements | McDonald's, Nike, Coke, Microsoft, Beats by Dre, Samsung, State Farm, Dunkin Donuts |
One of the greatest ever to grace the game of basketball, LeBron James has had a successful career on the court and has achieved a great deal off of it as well.
Selected as the first overall draft pick by the Cleveland Cavaliers back in 2003, James has gone on to have a gloried career in NBA and is often mentioned in the same breath as the legendary Michael Jordan.
James, in his career, has represented the Cavaliers, which is where he rose to superstardom. He moved to Miami Heat in 2010, a switch that attracted quite a bit of criticism and controversy, but also brought him a great deal of success.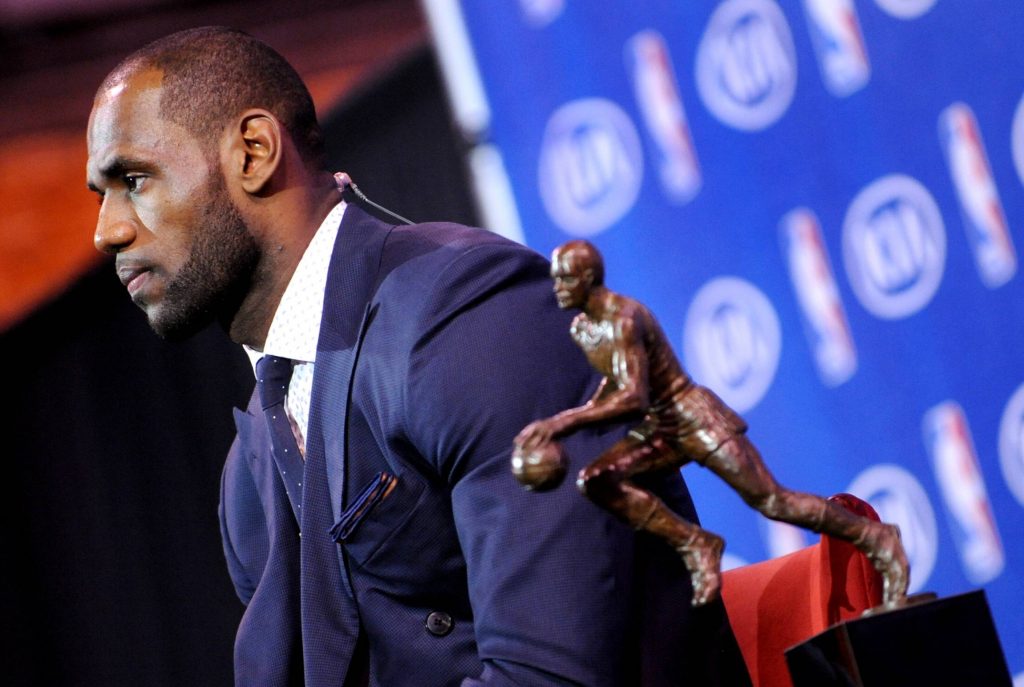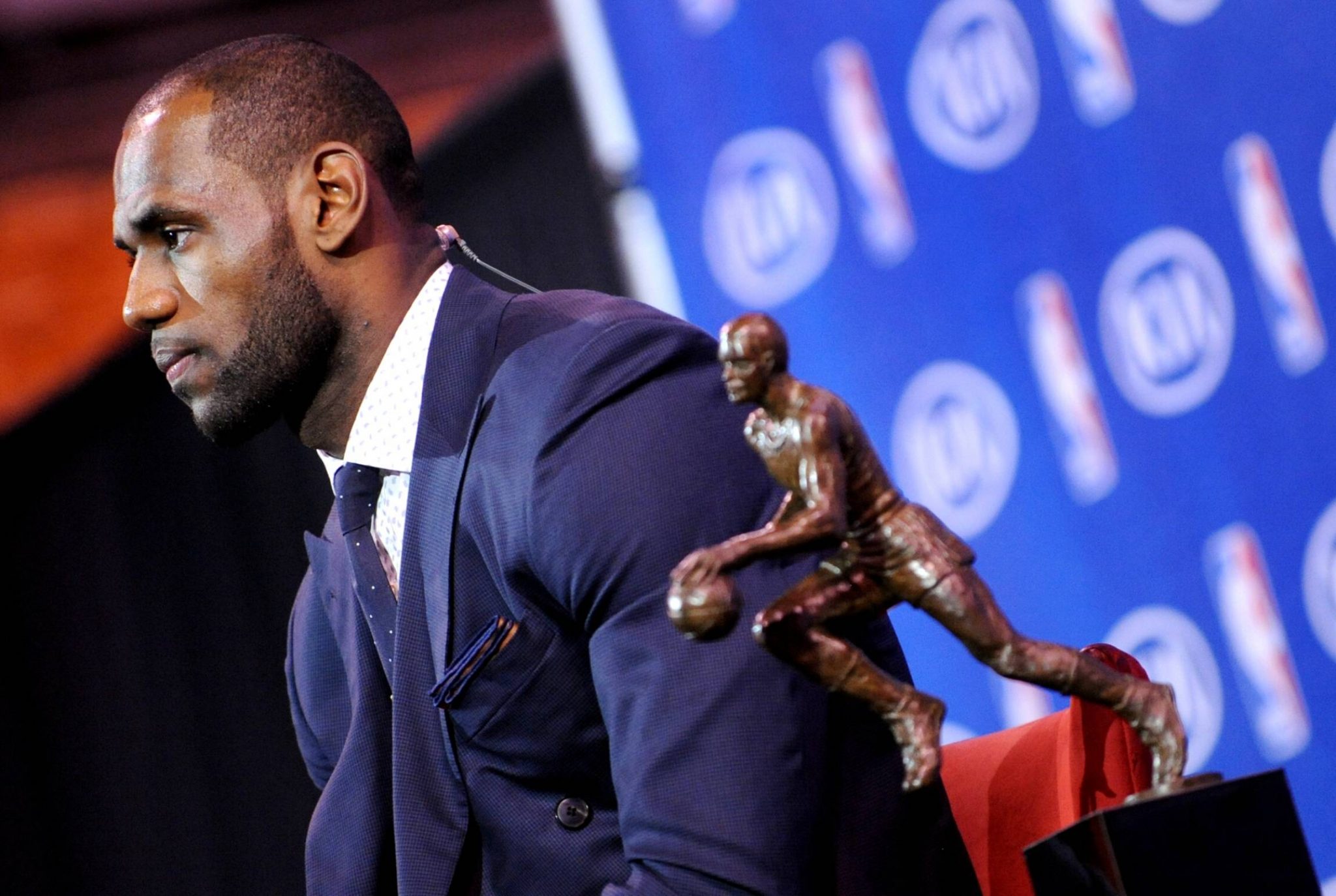 James would return to the Cavaliers for another stint in 2014, following which he joined his current team, the LA Lakers in 2018. During his 19-year career in basketball, the 38-year-old has won four Championships and is also a two-time Olympic Gold Medal winner with the United States.
LeBron James stats
Final Appearances: 10
Championship Rings: 4
Season MVP: 4
Finals MVP: 4
All-Stars MVP: 3
LeBron James, in his career, has made 10 NBA Finals appearances and has gone on to win 4 Championship Rings in the process.
The first of his ten Finals appearances came in 2007 with the Cavaliers where they lost to San Antonio Spurs. James had to wait till the 2010/11 season for his next Finals, by which time he was playing with Miami Heat. While he wouldn't win the Championship on that occasion either, the 36-year-old went on to lift the title in back-to-back seasons in 2011/12 and 2012/13.
Another Finals appearance followed the next season but a three-peat wasn't achieved. Upon returning to the Cavs, he led them to the 2014/15 Finals only to come up short against the Golden State Warriors but would get the better of them in the subsequent season, in the process winning Cleveland's first professional sports trophy in 52 years.
James managed to reach the Finals once more in 2016/17 as well as 2017/18, making it eight years in a row that he had made it to the main event. However, he wasn't able to add to his Championship tally on both occasions.
His most recent Finals appearance came in the 2019/20 season when he won his fourth Championship with the LA Lakers.
During the 2020-2021 season on the 31st of December, James became the first player in the history of the NBA to score 10 points in 1000 consecutive games. He also became the youngest player in the history of the league to reach 35,000 career points.
The Lakers somehow made it to the playoffs that year but were beaten in the very first round by the Phoenix Suns.
James has been named the Season MVP four times and the Finals MVP on four occasions in his career. He is the only NBA player to have won the Finals MVP award with three different teams.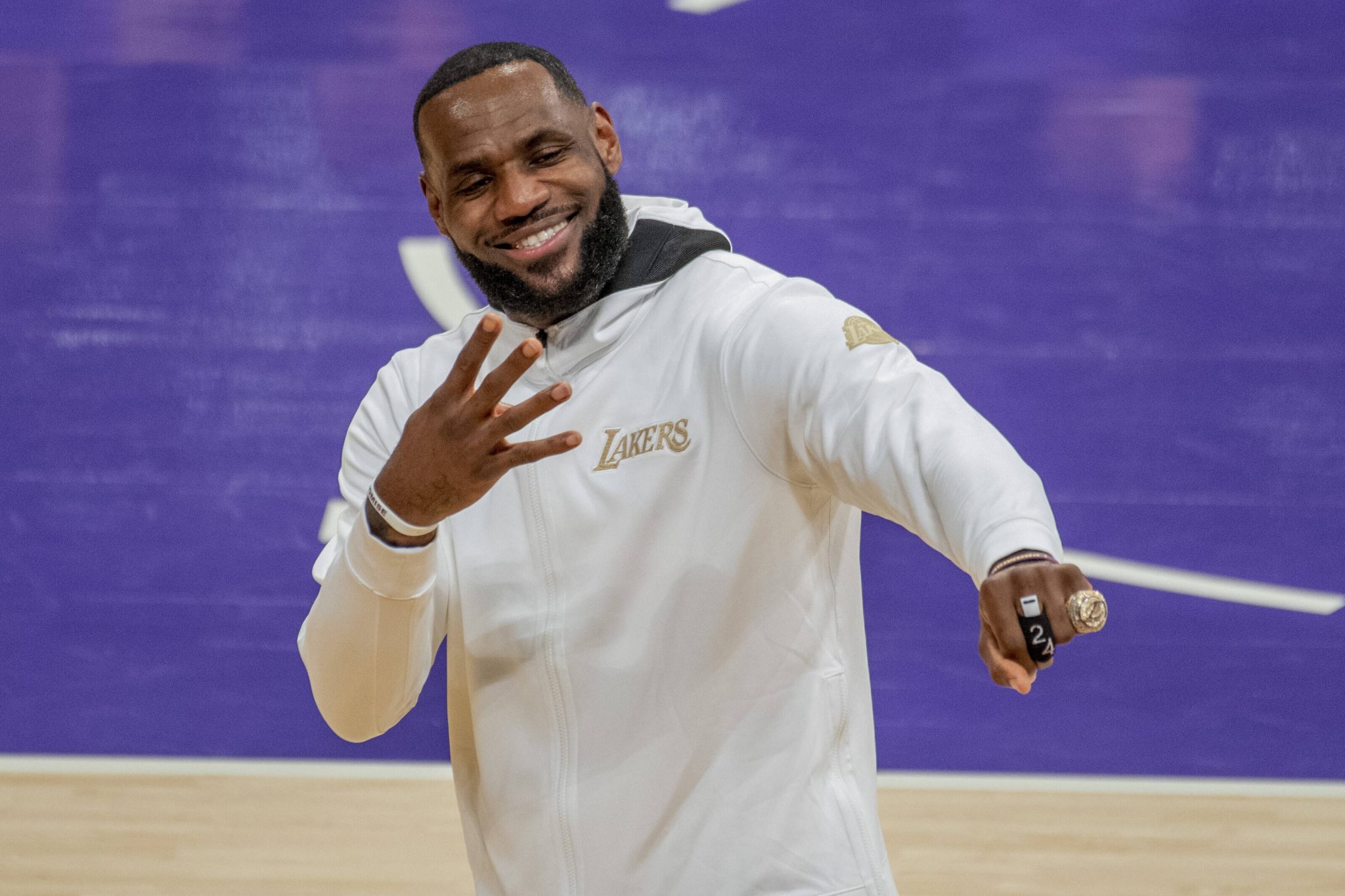 LeBron James Net Worth and Salary
LeBron James is worth a whopping $1.2 Billion. His yearly NBA salary is estimated to be around $ 44 million. He was #5 on the Forbes' List of Highest-paid Athletes for 2020.
In 2021, the 38-year-old signed a new two-year contract extension with LA Lakers, worth $ 85 million. By the time his contract expires in 2023, he will have made around $428 million in NBA salaries.
LeBron James Family and Personal Life
LeBron James was born in Akron, Ohio to Gloria Marie James. His father, Anthony McClelland had an extensive criminal record and was never involved in his life.
He was raised by Frank Walker, a local youth football coach, who introduced LeBron to basketball when he was nine years old.
James is married to his high-school sweetheart Savannah Brinson since September 14, 2013. The couple has three children together: Bronny, Bryce Maximus and Zhuri Nova.
James is an avid supporter of non-profit organizations while he also runs his own charity foundation, the LeBron James Family Foundation based out of his hometown Akron.
James also has several business interests and has made several big investments through his earnings. The 36-year-old invested heavily into Blaze Pizza in 2012 and now owns many franchises of the same and holds an equity stake worth $ 40 million.
James also is a part-owner of the English football club Liverpool. Having bought a 2% stake in 2011, the NBA superstar joined the owners of Fenway Sports Group as a partner in 2021 which also made him part-owner of the Boston Red Sox, New England Sports Network and Roush Fenway Racing.
In July 2023, Lakers owner Jeanie Buss revealed that LeBron's jersey with the franchise will be retired once he finishes his playing career.
LeBron James Endorsements
As per Forbes, James has NBA's top endorsement portfolio. The 38-year-old has endorsement deals with the likes of McDonalds, Nike, Coca-Cola, Microsoft, Beats By Dre, Samsung, State Farm Insurance, Dunkin Donuts, Baskin Robbins and many more.
Apart from his NBA earnings, endorsement deals are his major source of income – roughly $55 million per year. The NBA Superstar has a lifetime contract with Nike, that he signed in 2015, which could ultimately be worth more than $1 billion.
FAQs about LeBron James
(Q) What is LeBron James' net worth?
LeBron James has a net worth of $1.2 Billion.
(Q) What is LeBron James' salary?
LeBron James' salary is $44 million.
(Q) How old is LeBron James?
LeBron James is 38 years old.
(Q) Where was LeBron James born?
LeBron James was born in Akron, Ohio.
(Q) When did LeBron James make his debut in the NBA?
LeBron James made his NBA debut against the Sacramento Kings in 2003.
(Q) What position does LeBron James play in?
LeBron James plays as a Small Forward/Power Forward for the Los Angeles Lakers.
More NBA Articles:
Follow our dedicated NBA page for more NBA articles and news updates