Fortnite's Chapter 4 Season 1 new quest "No Ranged Weapons" is now live and here is the key to your victory in this challenge.
Fortnite has added new challenges for its players to the game and players can now earn experience points upon winning these challenges. One such challenge is taking on an opponent with no ranged weapons in their loadout. Completing this challenge would give the players 16000 XP.
Now let's see how to eliminate a player with no Ranged Weapons in Fortnite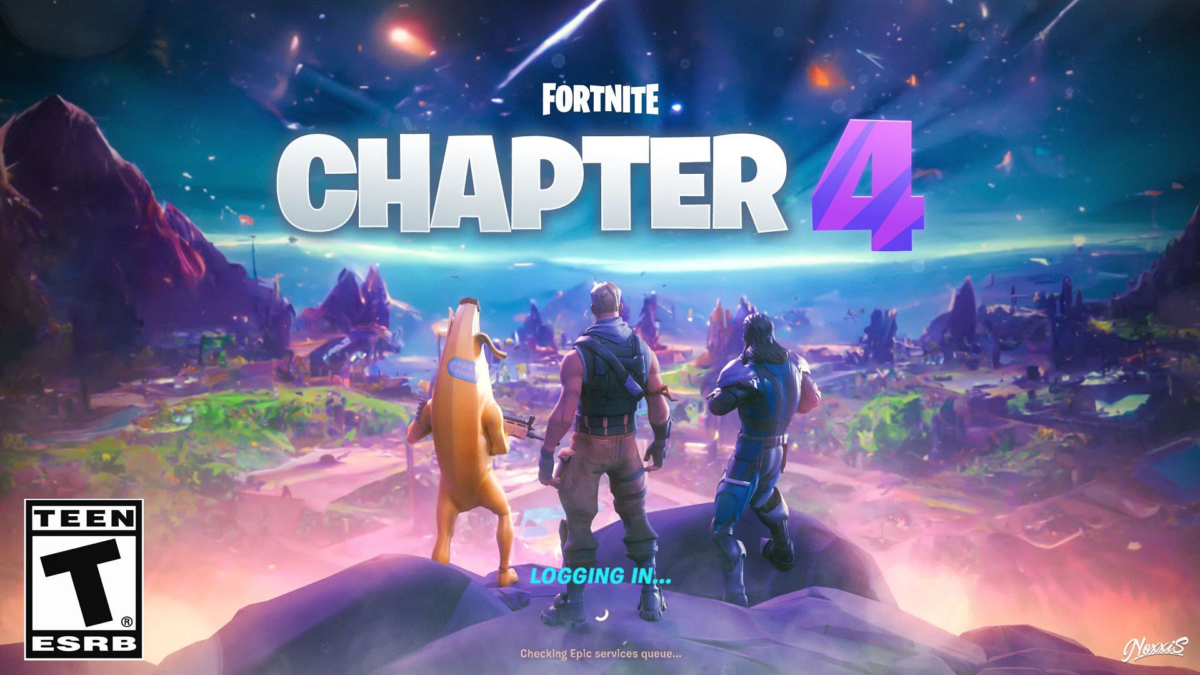 How to Eliminate a Player with no Ranged Weapons in Fortnite
Since the mission is to use no ranged weapons while on feet as the name suggests, the only best option available for you in the weaponry is the Shockwave Hammer. Before you complete this task you would require to undergo some training to have good timing and the right skill.
You can start off by trying to kill one enemy using Shockwave Hammer. The easier way to do this is by starting to play duos, trios, or squad matches. When a teammate from the enemy team has been knocked out, to eliminate them completely you can use the Shockwave hammer.
This method is much more convenient and streamlined. It will help you complete the challenge in one go. It is also highly recommended that you finish the task before the mid-game ends.
Here are the steps to follow to complete the Fortnite challenge in a successful way.
Start a duos match, recommended to playing with a friend along with a proper communication
Find Shockwave Hammer
Look for an enemy team and try to isolate one of the enemy teammates.
You can knock this enemy using basic combat items, make sure to just knock them out and not eliminate them.
After knocking them out slide into their inventory and emptying all their weapons except Shockwave Hammer
Switch your weapon to Shockwave Hammer and eliminate them completely to complete the challenge.
Note: Before using your preferred melee weapon to eliminate the opponent, make sure to remove all of your ranged weapons from your inventory in order for the kill to be recorded.
Where to find Shockwave Hammer in Fortnite
Shockwave Hammer is a recent addition to Fortnite. Players can use this weapon to bring down opponents or use its unique feature that lets you travel anywhere on the map. This weapon could be a bit difficult to find. So you can look for it in the places we suggest here.
Shockwave hammers can be found after landing in the match. You can go look for this melee in Oathbound chests. This weapon generally spawns in landmarks that are medieval-themed.
Apart from these special chests, you can even find the Shockwave Hammer in ordinary/ rare chests, Supplies, drops, and during rare events such as floor loot in Fortnite. However, it would be very rare to find the hammer in these other places so it's recommended that you go for the outbound chest in Fortnite Chapter 4, Season 1.
Other than this you can even acquire this tool by eliminating those opponents who have this weapon in their loadout. Players should think of obtaining Shockwave Hammer in Fortnite only if they are in the mid-game and failed to get a Shockwave Hammer earlier.
These are all points to keep in mind if you want to win the no ranged weapons in Fortnite. No ranged weapons quest is now live on Fortnite. All the best for your quest!
For more related content check out our dedicated website Gamition.
More E-Sports news:
Follow our dedicated E-Sports page for instant E-Sports news and updates