Here's everything you need to know about the death of Herve Leclerc – the father of Charles Leclerc
Charles Leclerc was born to Hervé Leclerc (father) and Pascale Leclerc (mother). Leclerc grew up as the second oldest alongside two other siblings – a younger brother, Arthur, and an older brother, Lorenzo. His grandfather was Charles Manni, founder of Mecaplas (later Novares Group), which is currently run by his uncle, Thierry Manni.
Throughout his childhood and early career, Leclerc was particularly close to his father, Herve. Unfortunately, Herve passed away before he could watch his son race in Formula One.
Herve Leclerc was a professional motorsport racer himself. He used to race in the European Formula 3 championships in the 1980s and 1990s. Herve introduced Charles to professional racing and we do know that it indeed was the correct decision!
Herve died at the age of 54 after a long period of illness, just four days before Leclerc would go on to win the feature race at the 2017 Formula 2 Baku round. He battled Cancer for a long time but his condition only deteriorated with time and Charles' old man passed away before he could watch his son race at the highest level of motorsport.
Charles Leclerc recently auctioned off his helmet which featured a homage to his father
Charles Leclerc recently auctioned off the helmet that he wore during the 2023 Monaco Grand Prix. The helmet was really dear to the Ferrari man as it features a unique design paying homage to his father and mentor, Herve Leclerc but Leclerc he decided to sell it off for a noble cause. The helmet was signed by Leclerc himself and offered directly to the highest bidder of the auction along with a letter of authenticity.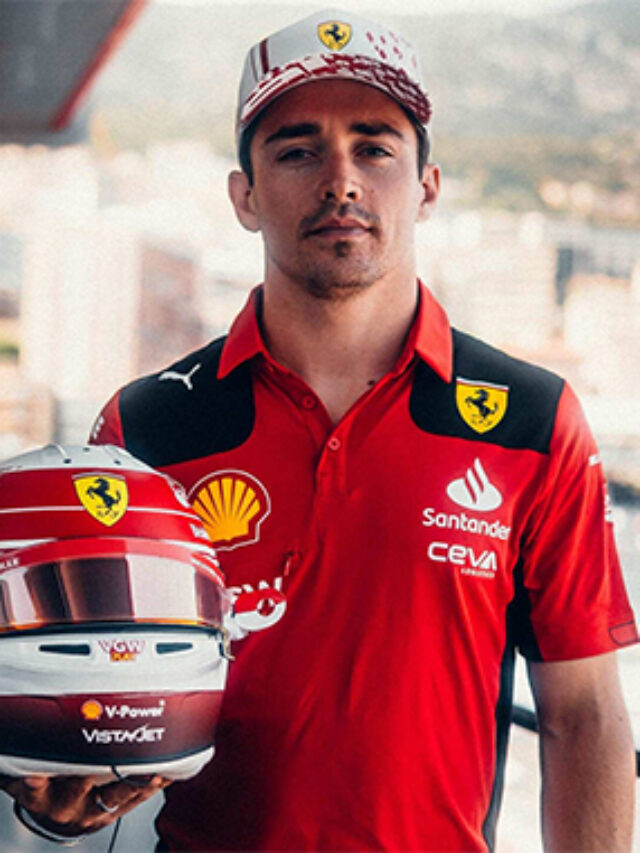 The amount earned from the sale will be used to help the affected families of the devastating Emilia Romagna floods which occurred in May. The bidding was opened on June 2 and continued till June 6. It was eventually sold for 306,000 Euros, which is a significant amount that will go a long way in helping the victims of the floods. Besides the helmet, Leclerc also auctioned off his racing suit, boot and gloves that were used during this year's Monaco Grand Prix.
More Formula One News
Follow our dedicated Formula One page for instant Formula One news and updates