Edge and Christian were actually billed as brothers in WWE but they are not in real life 
AEW saw a huge reunion of sorts at WrestleDream. Christian Cage was up against Darby Allin and kept hold of the AEW TNT Championship.
The match was a two out of three falls match, and Christian won that clash, after some help, 2-1.
The Canadian was about to attack Darby Allin and Sting after the match, when a huge entrance took place. Adam Copeland, known as Edge during his WWE days, surprised the fans at the event.
Edge and Christian were a great pair during their WWE days, and now seem set to star in AEW.
However, the reunion of best friends didn't work out for Christian. Copeland attacked Christian and his stablemates, Nick Wayne and Luchasauras.
Christian was able to run away unharmed while Copeland shared a moment of respect with Sting and Allin.
Edge and Christian seem set to battle sooner or later, but their relationship is interesting.
Edge Timeline with WWE
| Date | Event/Action | Details/Information |
| --- | --- | --- |
| 1996 | WWE Debut | Edge makes his WWE debut as part of The Brood. |
| 1999 | Tag Team Success | Edge and Christian form a successful tag team. |
| 2000 | First Tag Team Championship Win | Edge and Christian win their first WWE Tag Team titles. |
| 2001 | First Intercontinental Championship | Edge wins his first Intercontinental Championship. |
| 2006 | First WWE Championship Win | Edge wins his first WWE Championship. |
| 2007 | Injury/Hiatus | Edge suffers a neck injury and takes time off. |
| 2010 | Royal Rumble Victory | Edge wins the Royal Rumble match. |
| 2011 | Retirement | Edge announces his retirement due to health issues. |
| 2020 | Return to WWE | Edge makes a surprise return at the Royal Rumble. |
| 2020 | WrestleMania 36 | Edge faces Randy Orton in a Last Man Standing match at WrestleMania 36. |
| 2021 | Universal Championship Win | Edge wins the WWE Universal Championship. |
| 2021 | Feuds and Storylines | Edge feuds with top WWE superstars, including Roman Reigns and Seth Rollins. |
| 2022 | Hall of Fame Induction | Edge is inducted into the WWE Hall of Fame. |
| [Current] | Current Status | Edge has left WWE to join AEW (Reunion with Christian) |
Are Edge and Christian brothers?
The short and simple answer to this is no, Edge and Christian are not brothers in real life.
However, the story is a little different thanks to their WWE days. Edge and Christian were actually a tag team during their indie days in Canada.
They wrestled under several names like High Impact, Suicide Blondes and Canadian Rockers.
However, it was a little different for Edge when he made his debut on TV and Christian didn't. 
Edge would come out of the crowds to wrestle and was a bit of a loner. That all changed during a match against Owen Hart. Edge was distracted by another person, who was Christian.
It was later confirmed that Christian was the storyline brother of Edge. The pair worked under Gangrel and formed The Brood, but that stable was short lived.
They then formed a tag team and won the titles after a crazy feud involving the Dudley Boyz and the Hardy Boyz.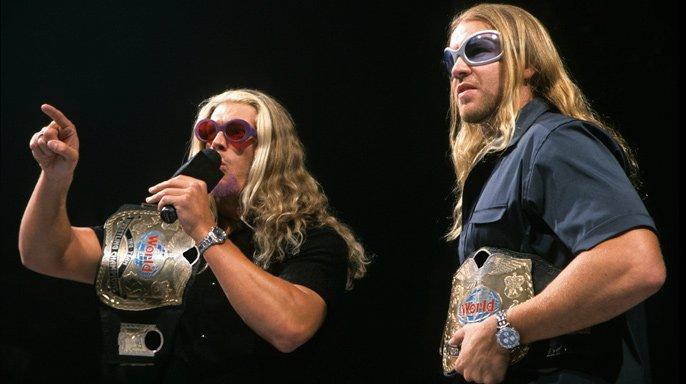 This also didn't last long as Christian attacked Edge after the latter won the King of the Ring. The "brothers" then parted ways as they were being compared to Owen and Bret Hart, and it seems to have worked out for them in the business.
Edge and Christian also went their separate ways later on in their careers. Christian became a huge name in TNA while Edge was also winning titles in WWE. However, when Edge had to retire in 2011 due to an injury, it was confirmed that Christian was not his brother, and WWE retconned this into saying that the pair were best friends since childhood.
A bond that is still going strong 
When Edge made his shock return to wrestling a couple of years back, he confirmed that he stayed at Christian's house during the 2021 Royal Rumble weekend.
Christian had signed for AEW back then, and he is still going strong. However, this proved the incredible bond the pair have, and it could have been a precursor of things to come.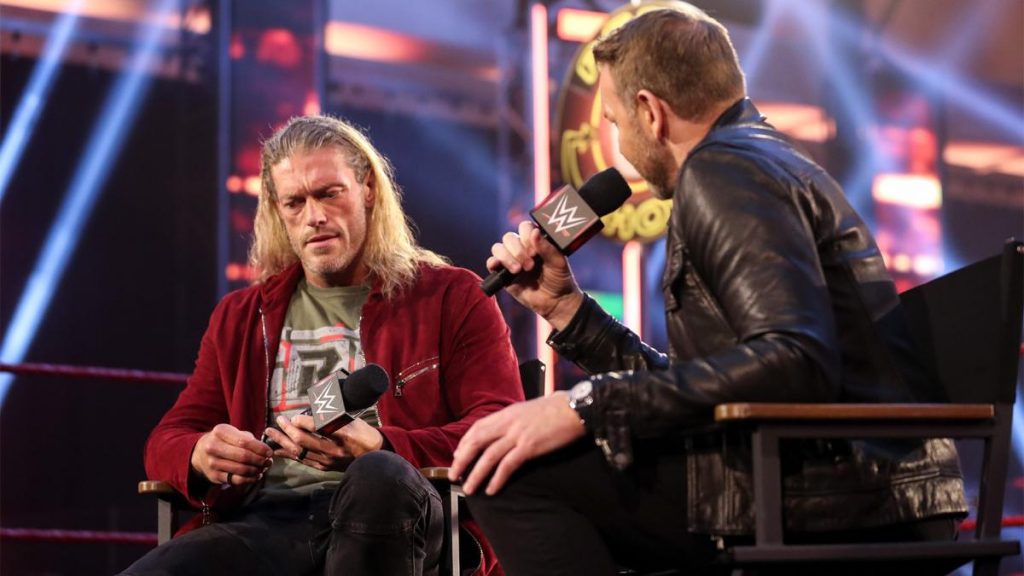 Edge remained in WWE till 2023, and he recently confirmed why he left the company.
While Edge, who will be called Adam Copeland for now in AEW until they find a new name, attacked Christian onscreen.
Offscreen they seem to be more than a family and exactly what a relationship between brothers should be like.
More WWE news
Follow our dedicated WWE page for instant WWE news and updates.