Explore the rich stories and diverse personalities of each companion in Baldur's Gate 3 and master the art of building strong relationships to unlock their full potential.
Baldur's Gate 3 is an action RPG and a party-based battle game from the team of Larian Studios. A story rich game with fantastic visuals and soundtrack. You embark on your journey in the world of dungeons and dragons. Join your party and slay all monsters. Explore the forgotten realms and use all mysterious abilities to slash all monsters. Here, you can play with random online players or you can also team up with your friends in the game's co-op multiplayer mode.
You can explore the realms, fight against monsters, craft resources, loot rewards, and even romance with fellow companions as well. You can join a party with up to 4 members in the game's multiplayer mode. Vanish the evil force from the sinister world and your only goal is to slay devils. The game has a couple of companions from different factions. Here's all about the companions and how to get them in our Baldur's Gate 3 Guide.
Baldur's Gate 3 Companions – A Complete Guide
Baldur's Gate 3 is a party-based RPG and here you fight as a team. Companions are exclusive NPCs that your party can unleash during a battle. Companions guide you during battle and they can also help you throughout your journey in the game. Here is all about every companion and how to get them in Baldur's Gate 3.
Gale – Gale is a Human Wizard and his only goal is to be the Greatest Wizard of Faerun Continent. Gale boasts magical powers and he casts spells that can demolish tons of monsters. Gale can outsmart enemies by casting spells. Gale is a phoenix who has risen again after a disaster. He can go to any extent to become the best magician of the game. If your party lacks magical skills and spells, then Gale can be the best companion.
Astarion – A High Elf Rogue and a Vampire that spawns during night. A wicked monster who ruled over a century of years has not gotten the power to rule in the Light as well. Astarion has excellent ranged skills and his stealth elements can be your trump card. Astarion excels in long-range battles and can be a great addition to your party.
Shadowheart – She's a High Elf Domain Cleric and a Trickster who excels in looting items. Shadowheart also provides healing buff to your party and can aid them during combat. If your party is a mix of great attacking units and damage dealers, you can recruit Shadowheart without any second thoughts. Shadowheart can attack from short-range and is an excellent companion to go with.
Lae'Zel – She's a fighter and will be your best companion. The Githyanki race has never seen a fighter like her. Lae'Zel has some aggressive skills and she becomes a beast on the field. Her special skills can be effective during battles and you can dominate the arena like never before.
Karlach – A Barbarian from the Tiefling class  who is an excellent damage dealer. She's the best companion for taking revenge. Karlach possesses massive skills and can be an invincible unit. When the world is dark, she lights up with her ferocious skills. Karlach is an excellent starting companion in the game.
Wyll – A Human Warlock  who's well known as the Blade of Frontiers becomes evil whenever he spots a devil. He's a raging warrior who can stun monsters and demolish them. Wyll also has some special skills that you can unleash during battles.
All these are the best companions of Baldur's Gate 3. Everyone has unique traits and skills. You can also romance all companions after recruiting them to your party as well. Companions tend to help your party in a complicated situation. You can use them for exploring as well apart from battles alone.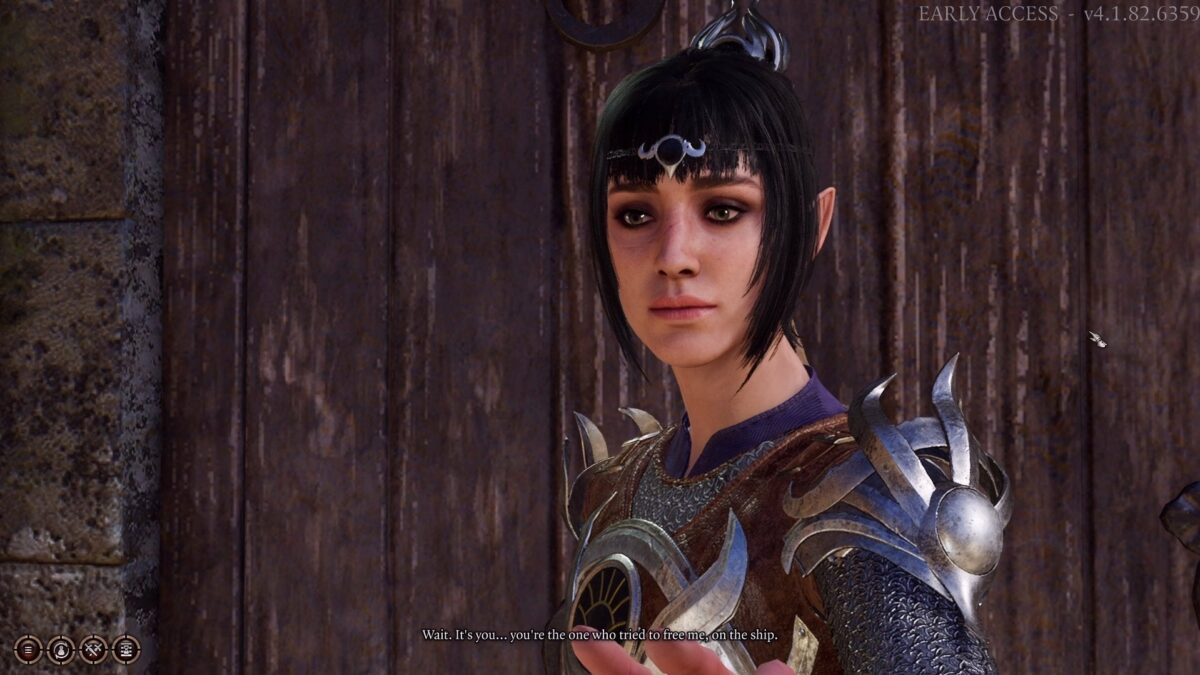 Steps to Recruit Companions in Baldur's Gate 3
Here is how you can hire a Baldur's Gate III companion for your party.  The top-rated companions of Baldur's Gate III are here,
Gale – You can hire him at the fast travel point on the Roadside Cliffs.
Shadowheart – As soon as you wake up on the beach, you can spot her near the Abandoned Ruins. Just an interaction with will help you recruit her into your party immediately
Astarion – You can find him near a hill. Astarion hides behind a monster. All you need to do is kill it and recruit him to your party immediately
Lae'Zel – Spot her in Nautiloid. Then, you have to travel to the cathedral ruins and free her from the cage. Once done, Karlach joins your party.
Karlach – Complete the chapter one story quest and you can recruit her in the Risen Road
Wyll – You can spot him in the camp of Druid's Grove. Recruit him once he completes his teachings to Tieflings
That's everything you need to know about companions of Baldur's Gate 3 and ways to recruit them for your parties. We will come back with more Baldur's Gate 3 updates and guides soon.
For more related content check out our dedicated website Gamition.
More E-Sports news:
Follow our dedicated E-Sports page for instant