Zion Williamson is an American basketballer here is more about his net worth, salary, records, and endorsements.
Zion Williamson is a 22-year-old American, currently, playing for the New Orleans Pelicans in the NBA League. He is a brilliant Power forward player who has been a big match player in his college days. Let us see more about his net worth, salary, personal details and more.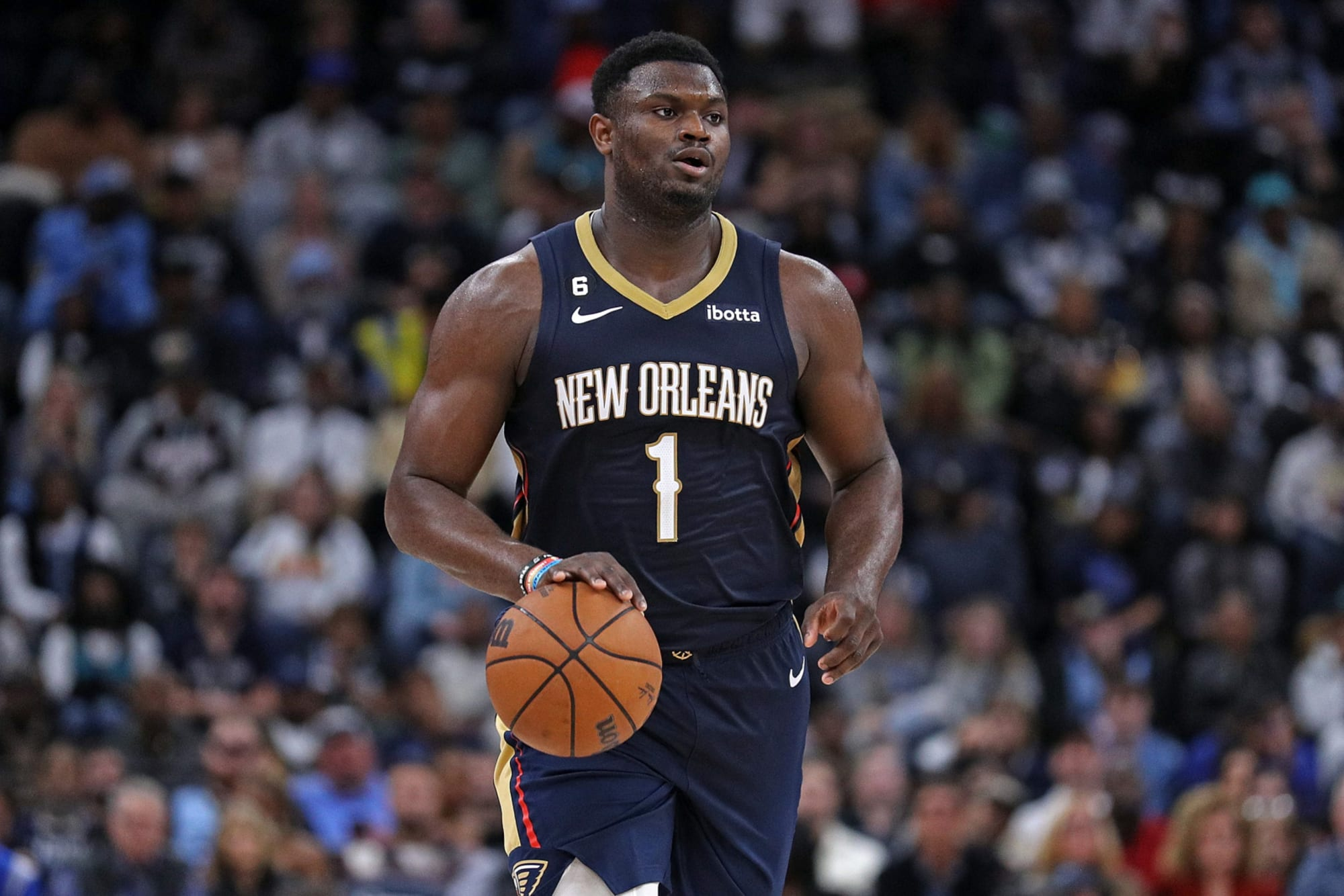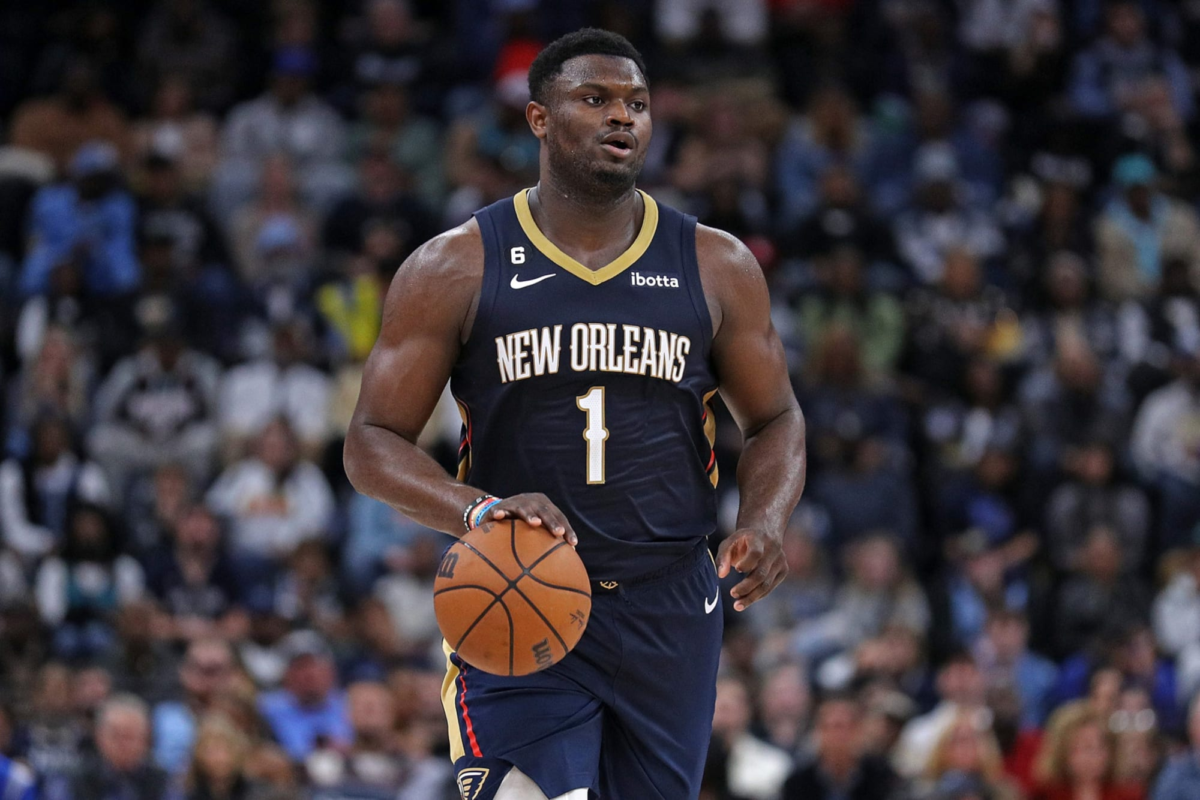 Zion Williamson Facts
Birth Place
Salisbury, North Carolina, U.S.
Father's Name
Lateef Williamson
Mother's Name
Sharonda Sampson
Star Sign
Cancer
College
Duke University
Net Worth (2023)
$44 Million
Age
22
Date of Birth
July 6, 2000
Height (ft)
6 ft 6 in (1.98 m)
Weight (kg)
284 lb (129 kg)
Nationality
American
NBA Draft Year
2019
NBA Draft Pick
Round 1
Playing Career
2019–present
Position
Power forward
Teams
New Orleans Pelicans (2021–present)
Wife/Girlfriend
NA
Children
NA
Endorsements
Jordan Brand,
Gatorade,
NBA2K,
Mountain Dew,
Slam,
NBA 2k.
Zion Williamson Career
Williamson started playing basketball in his high school days at Spartanburg Day School in South Carolina. He worked hard for learning how to dunk and finally he was able to achieve it. At the end of his first year in high school, Williamson averaged 24.4 points with 9.4 rebounds and 2.8 assists per game. During his junior year, he was nominated for the Naismith Prep Player of the Year Award. The highlight year of his high school career is senior year, as he averaged a massive 36.4 points with 11.4 rebounds and 3.5 assists per game. It's not easy for a player to average 35 plus in a single season but Williamson was able to achieve this milestone.
Williamson received various scholarship offers from different colleges but he decided to enter Duke and rejected the offers from other colleges. In a match against Wake Forest, Williamson scored a humongous 30 points with 10 rebounds and also he did a 360-degree dunk. At the end of his freshman season, he averaged 22.6 points with 8.9 rebounds per game in the 33 matches he played. Williamson realised his worth and entered the NBA draft after completing his junior year.
As expected, Williamson was drafted by the New Orleans Pelicans as the first pick in the 2019 draft. Due to an injury, he made his NBA debut in a delay of three months against the San Antonio Spurs. In the 18 minutes of his playtime, he scored 22 points with 7 rebounds that match. He set a record by scoring 20-plus points in four consecutive matches. At the end of his rookie season with the Pelicans, he averaged 22.5 points with 6.3 rebounds per game. On seeing his ability, the Pelicans extended his contract till 2023 by signing him for a $193 million deal. As of now, everything is going well for Williamson with the Pelicans.
Zion Williamson Achievements
NBA All-Star (2021)
NBA All-Rookie First Team (2020)
National college player of the year (2019)
Consensus first-team All-American (2019)
Wayman Tisdale Award (2019)
Karl Malone Award (2019)
NABC Freshman of the Year (2019)
ACC Athlete of the Year (2019)
ACC Player of the Year (2019)
First-team All-ACC (2019)
ACC Rookie of the Year (2019)
ACC All-Freshman team (2019)
ACC tournament MVP (2019)
ACC tournament (2019)
McDonald's All-American (2018)
South Carolina Mr Basketball (2018)
Zion Williamson Contract Details
| | |
| --- | --- |
| Current Contract: | 4 yr(s) / $44,271,137 |
| Average Salary | $11,067,784 |
| Guaranteed at Signing | $20,002,920 |
| SIGNED USING | Entry Level/Rookie |
| Free Agent: | 2023 / RFA |
Williamson signed a 4-year/$44 million contract with the New Orleans Pelicans that includes an $11.6 million average annual salary and an assured $20 million at signing. It is a pretty good signing by Williamson at the start of his long career, it is quite obvious that he will land some bigger contracts than the current one in the near future.
Zion Williamson Net Worth
As of 2023, Williamson has a net worth of $44 million. His net worth numbers are huge and there are chances that he might enter into the top-paid players list in the near future. His major source of income is basketball and doesn't have any family business to look upon. With his consistent performance, Williamson will soon add more numbers to his net worth.
Zion Williamson Personal Life
Zion was born to his parents, Sharonda Sampson and Lateef Williamson on 6 July 2000 in Salisbury. His mother is a sprinter and his father is a defensive lineman in football. His parents are the major reason behind his success in basketball.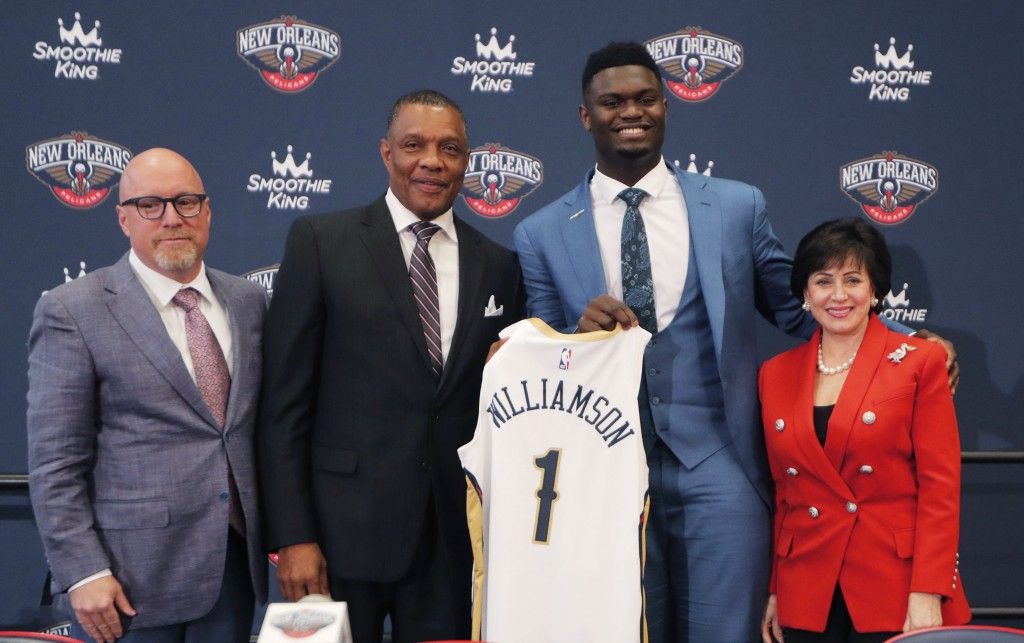 Zion is currently not dating anyone. It is said that Zion is concentrating on his career growth and felt is not the right time for relationships.
Zion Williamson Endorsements
Williamson currently has Jordan Brand, Gatorade, NBA2K, Mountain Dew, Slam and NBA 2k as his endorsements. He has all the capabilities to perform consistently and gain more high-paying sponsors and endorsements in the near future. More endorsers and sponsors will soon queue up for signing a contract with Williamson.
Zion Williamson FAQs
What is the age of Zion Williamson?
Zion Williamson is 22 years old and was born on July 6, 2000.
What is the net worth of Zion Williamson?
Zion Williamson has a net worth is $44 Million.
Where was Zion Williamson born?
Zion Williamson was born in Salisbury, North Carolina, U.S.A.
In which year was Zion Williamson drafted?
Zion Williamson was picked in the 1st round, the 1st overall pick of the 2019 NFL Draft.
In what position does Zion Williamson play?
Zion Williamson plays in the position of Power forward.
What is Zion Williamson's height?
Zion Williamson's height is 6 ft 6.
What is Zion Williamson's weight?
Zion Williamson's weight is 129 kg.
Is Zion Williamson married?
No, He is not married to anyone.
How many kids does Zion Williamson have?
Zion Williamson doesn't have a kid.
More NBA News: