WWE superstar Big E made his first public appearance after suffering the devastating neck injury before WrestleMania 38.
Big E posted a picture of himself on social media during his latest visit to the Marlon Wayans' comedy show. The former world champion was sidelined after suffering a career-threatening injury on the March 11th episode of Smackdown. Big E suffered the injury after a botched landing from a belly-to-belly suplex from Ridge Holland.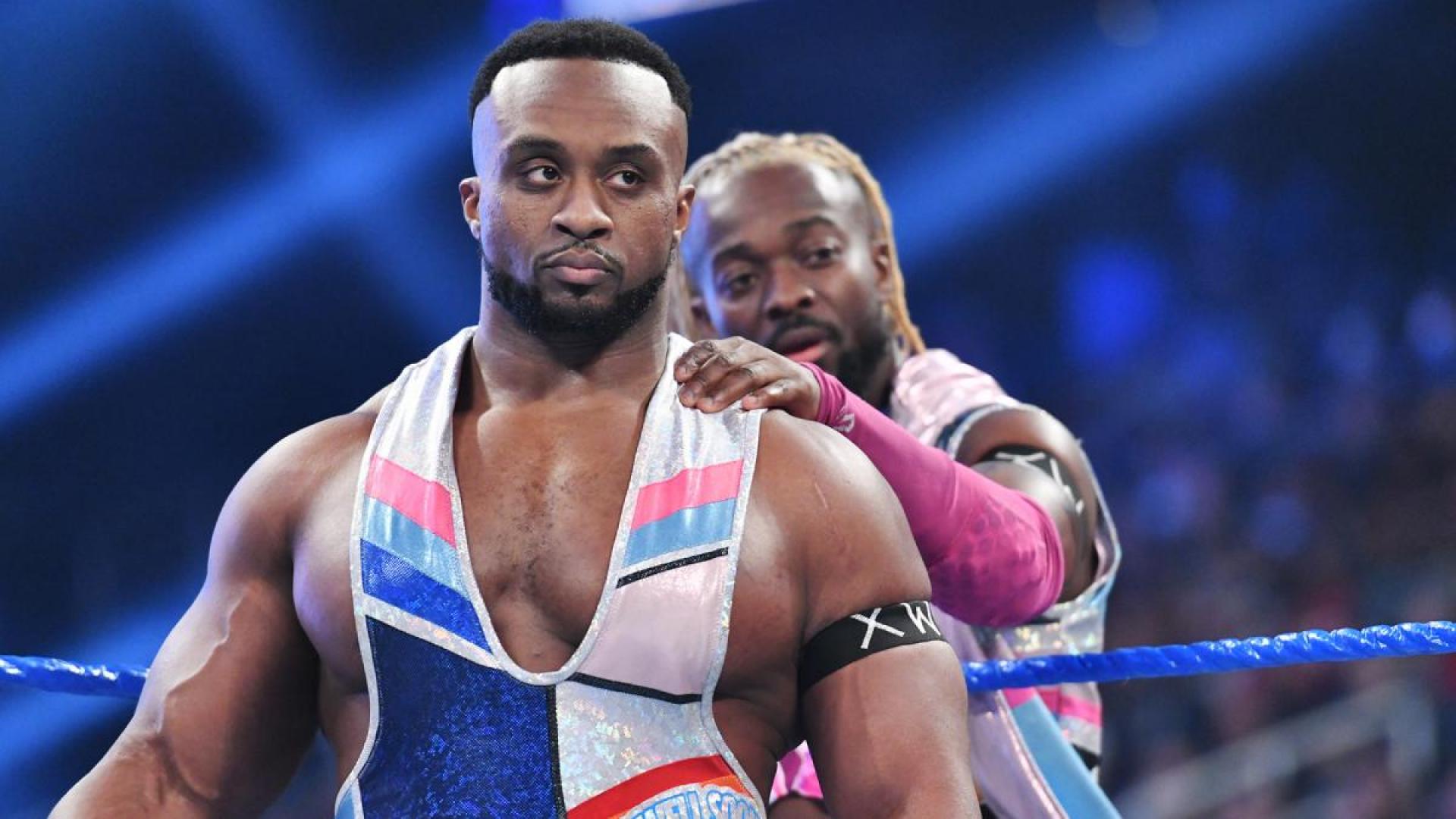 Soon after, the 36-year-old took to social media to give an update to his fans. He stated that he had fractured his C1 and C6 vertebrae but wouldn't require surgery. Even after suffering such a gruesome injury, the powerhouse of positivity stuck to his nickname and did not lose positivity. He regularly took to social media to update his fans about his situation.
Big E recently made a public appearance and was spotted wearing his neck brace. The former WWE Champion recently posted a picture of himself and Marlon Wayans at the Seminole Hard Rock Event Center in Tampa. He wrote, "Massive thanks to @hardrocktampa for a fun night of hob nobbing. (That sounds filthier than intended…)". Big E's appearance with the brace, further raises the question of his return. His body has not yet healed completely and it still seems a long time before his long-awaited return to the ring.
Big E keeps updating his fans regarding his health on social media
The former champion made sure he kept his fans updated on his health via social media. No sooner after getting sidelined from action, did Big E start posting on social media about his injury. He made several unsettling revelations about his injury, which shocked several fans to the core. During one such incident he wrote, " Had my first doctor's appointment and learning (because of the C1 fracture) I narrowly escaped a stroke, paralysis or death is very sobering. Life feels even more precious and valuable now."
Recently, he posted on social media a very dismal news. He stated how he needed to be in a brace for several weeks now. He wrote, "For those desirous of an update, my C1 apparently isn't healing optimally. I'll spend another 4-6 weeks in a brace in hopes that I can avoid a fusion. But don't you fret! I've got a tremendous support system & what shall be shall be."
When Big E was away for WrestleMania 38, his tag team partners made sure to gift him a proper tribute. They all geared up in Big E's attire for the biggest event of the year and paid a proper homage to their friend.
With E now away, Kofi and Woods are continuing their rivalry with Ridge Holland, Sheamus, and Butch. The two factions were supposed to meet in the ring at WrestleMania 38 but the injury put a halt to it. It is now to be seen when Big E finally makes his comeback to the ring but till then, we at Media Referee wish him a speedy recovery.
More WWE news
Follow our dedicated WWE page for instant WWE news and updates.