Maxwell Jacob Friedman better known as MJF launched his own cryptocurrency recently
With the NFT hype slowly dying down, people have gone back to the OG – cryptocurrency.
The recent advent of Doge Coin, and the immense presence of Bitcoin and Ethereum has seen a lot of users jump into the cryptocurrency scene of late.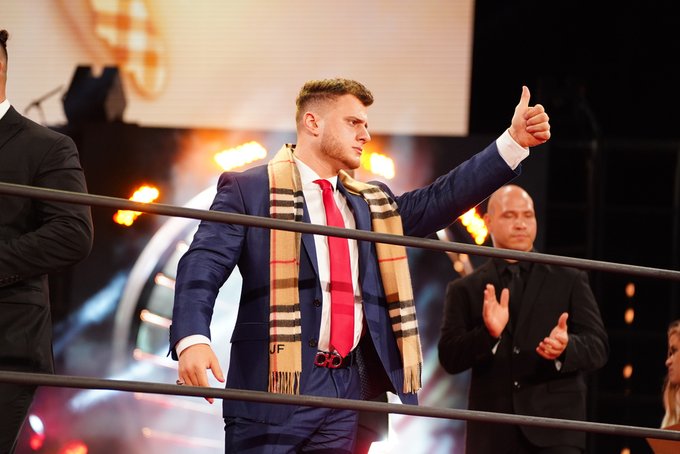 More recently, AEW star Maxwell Jacob Friedman, announced that he was going to launch his own cryptocurrency.
In a tweet, he wrote that both Doge and Bitcoin were garbage and the $MJF coin was the real deal. It was a creator coin, created using rally.io.
Besides the tweet, he shared two images on how to get the coin immediately.
"Doge? Garbage Bitcoin? Garbage. $MJF COIN? … Better than you and you know it! Click the link after reading. Or stay poor idc. rally.io/creator/MJF/,"
With that, MJF became the first-ever wrestler to release their own cryptocurrency. The AEW is in no way involved with the venture. The coin has been trading at around $5.
Baron Corbin reacts to MJF's new venture
SmackDown superstar King Corbin reacted to MJF becoming the first-ever pro-wrestler to launch his own cryptocurrency.
Corbin replied with the popular GIF of Jeff Daniels clapping vigorously from the movie Dumb and Dumber.
Following his Tweet, MJF replied with a GIF of 'Doge' saying Thank You.
Rally offers anyone with an online community to launch their own cryptocurrency. And given, MJF's fame he surely would gain a lot of supporters for his coin. This would do him a world of good, since it might go a long way in making MJF coin a stable coin.
More WWE News:
Follow our dedicated WWE page for instant WWE news and updates