Toni Storm is an AEW star and her husband is Juice Robinson.
Toni Storm has been making quite a lot of noise since coming on AEW. The former WWE star joined Toni Khan's promotion in March 2022 and has gone from strength to strength, especially thanks to her new gimmick.
However, a lot of interest is there in Toni Storm's personal life and the New Zealand star is married to another wrestler Juice Robinson.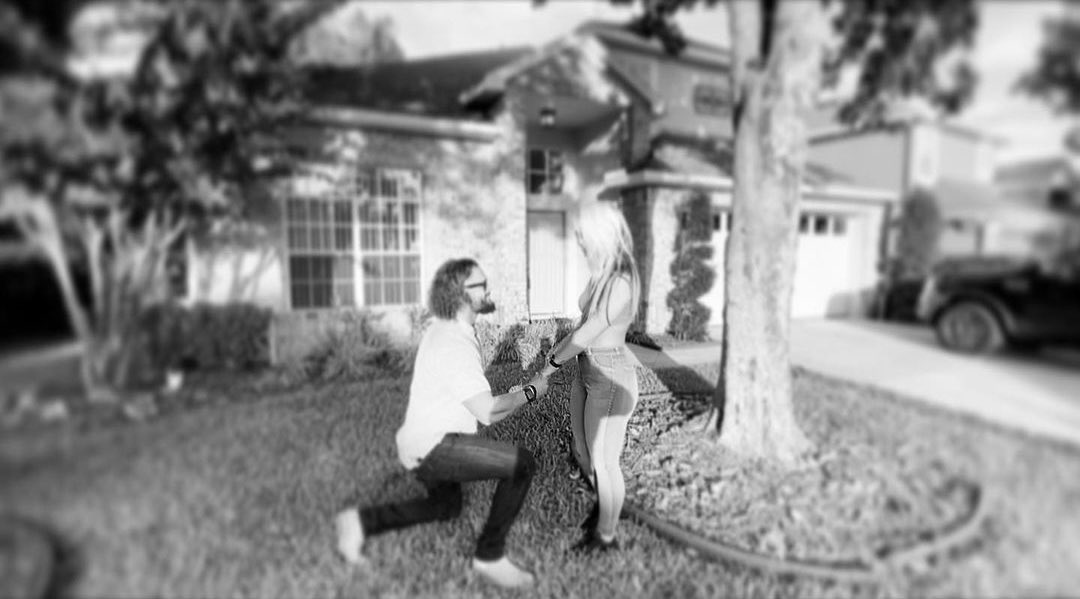 It was reported back in 2020 that Robinson and Storm were dating, and the pair got married in 2022. 
Storm also spoke about the timing of her marriage and this came after her quitting WWE. She spoke on The Sessions Podcast (h/t Ring Side News) and confirmed her marriage to her husband Juice Robinson:
"After I quit WWE I went really quiet for a bit and it was obviously a weird time, so we were just like should we just get married? Things are already kind of strange right now so we should probably just get married so we did. 

"We were gonna have a big wedding then we made a guest list and were like 'it's so much work' let's just get married… We did it at like 10 'o'clock in the morning and we were like giggling, we were having a great time."
Storm was one of the most talented stars coming out of WWE after spending a few years in other promotions. She started in the Mae Young Classic in 2017 while in WWE and slowly moved up the rankings and promotions.
She was on NXT UK and then to NXT. Toni Storm was then moved to SMackDown but left WWE in 2021 before she ended up joining AEW.
The 27-year-old won a couple of titles in WWE. She won the 2018 Mae Young Classic and the NXT UK Women's title.
More recently she has won the AEW Women's World Title twice, but is trying to get the title back presently. Storm is one of the best performers inside and outside the ring, and that has shown with her growing popularity on AEW.
Who is the husband of Toni Storm, Juice Robinson?
Juice Robinson is a 34-year-old wrestler from the United States. He currently is starring on AEW, like his wife Toni Storm, and is also part of the immensely popular stable, Bullet Club.
Since AEW allows stars to be on other promotions as well, the American is also performing on NJPW.
Robinson started his professional career way back in 2008 as he started training in Truth Martini's wrestling school. 
The 34-year-old then made it to smaller promotions before signing up with Florida Champions Wrestling in 2011. This was a developmental contract with the WWE and after a year or so, he was moved to NXT.
He faced stars such as Corey Graves, Tyler Breeze and even Roman Reigns during his three-year spell on the Black and Gold Brand. 
However, he could never make it out of NXT and in 2015, he requested a release from WWE, which was granted to him. 
Juice Robinson has done well on other circuits as he spent a couple of years on the Indies scene. He also signed for NJPW in 2015 and became the United States heavyweight Champion during his time there.
Juice also spent a year in Ring of Honour between 2018 and 2019. He also spent a year or so at Impact Wrestling in 2021 before signing for AEW in 2022. He has stuck with AEW since then but is yet to win a title on AEW.
More AEW and WWE news
Follow our dedicated WWE page for instant WWE news and updates.