Who is Carley Shimkus? Currently, Shimkus co-hosts Fox & Friends First on the Fox News Channel. She started as a Fox Business Network production assistant before rising to the position of associate producer. She is well recognized for her appearances on Fox & Friends First, where she has been covering all of the global trends.
Before joining Fox Nation, Carley Shimkus worked as a reporter for Fox News Headlines 24/7, a fill-in anchor for FNC, and a co-host for Fox Nation. She has co-hosted a variety of programs, including Countdown to All-American New Year.
She gave birth to a healthy baby boy on Monday, adding a little bit to the Fox & Friends family in the month of February 2023. At birth, Brock Edward weighed seven pounds, one ounce. "Carley says 'he is pure sweetness," Ainsley Earhardt remarked. "19 inches long," Brian Kilmeade further stated.
According to Steve Doocy, "Both mother and baby are happy, healthy, and doing great."
Who is Carley Shimkus? Details on her return
In October 2021, Shimkus became a co-host on Fox & Friends First. She has worked as a co-host for Fox Nation, a reporter for Fox News Headlines 24/7, and a replacement anchor for Fox News. She first started working for the organization in 2009 as a production assistant before rising through the ranks to become an on-air personality.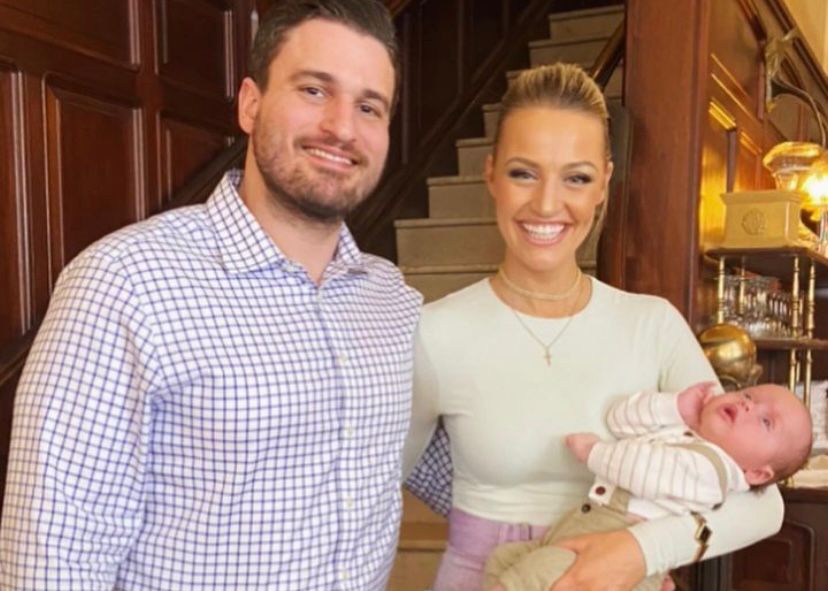 While sharing the information, Shimkus shared a Shot of the Morning video on Instagram with the caption, "Welcome to the world, sweet Brock, read the post's caption. You have opened a door in our hearts that we had never idea existed. We both love you a lot, your dad and I.
"Thank you for the standing o, @foxandfriends! I might not be back until a day or two after Monday. I will, however, soon see everyone."
Looking at the caption it seems it might take her a while to get back to work.
More Entertainment News:
"The Sum Of It All" Ed Sheeran Docuseries: Release Date, Cast, Trailer and More
Amber Heard's Return for 'Aquaman and the Lost Kingdom' Shown in First Footage