Nate Burleson is a well-known television host, American football player and former wide receiver. Nate played college football for Nevada University and was drafted by the Minnesota Vikings in the 2003 NFL draft. He also played for Seattle Seahawks and Detroit Lions too.
Facts about Nate Burleson
| Field | Information |
| --- | --- |
| Full name | Nathaniel Eugene Burleson |
| Birth date | August 19, 1981 |
| Birthplace | Calgary, Alberta, Canada |
| Height | 6'0″ (1.83 m) |
| Weight | 198 lbs (90 kg) |
| Position | Wide receiver |
| College | University of Nevada, Reno |
| NFL teams played for | Minnesota Vikings, Seattle Seahawks, Detroit Lions |
| Career highlights | NFL Network analyst, co-host of "Good Morning Football" |
| Social media | Twitter: @nateburleson, Instagram: @nateburleson |
| Personal life | Married and has three children |
About Nate Burleson
Nate Burleson was born in Calgary, Canada, into a family of sports enthusiasts. His father played defensive back for the Calgary Stampeders of the CFL, and his brothers excelled in football and basketball. After his father signed with the Los Angeles Express of the USFL, the family moved to Seattle, Washington, where Nate attended Rainier View Elementary School and later O'Dea High School.
At O'Dea, he played football and was named Seattle Times City Athlete of the Year as a senior. He also competed in track and field, winning the state title in the 300-meter hurdles in 1999. Despite his Canadian heritage, Burleson is proud to represent the United States in football.
Nate Burleson received a football scholarship from the University of Nevada, Reno despite wanting to attend his father's alma school, the University of Washington. He performed admirably for the squad, racking up 138 catches in 2002, the second-highest total in NCAA history. He set NCAA records for receiving yards and receptions per game during his senior year, with 248 catches for 3,293 yards and 22 touchdowns.
The American Football Coaches Association's first-team All-America squad and the WAC's All-WAC team also honoured Burleson. He earned with a degree in human development and family studies and now maintains the WAC and Nevada marks for most receptions in a single game with 19 catches.
Nate Burleson Football Career
The Minnesota Vikings selected Nate Burleson in the third round of the 2003 NFL Draft, but despite his potential, he failed in his rookie campaign. Yet, Burleson had the chance to establish himself as the team's leading receiver during Randy Moss's second season due to his injuries.
He experienced a breakthrough year with more than 1,000 receiving yards, the first time in his professional career. Burleson excelled on special teams in addition to his abilities as a receiver, setting an NFL record with three punt returns of 90 yards or more.
Burleson signed a seven-year $49 million offer sheet with the Seattle Seahawks in 2006. In retribution for the Vikings' signing of an offer sheet with former Seahawks guard Steve Hutchinson, Seattle added clauses to Burleson's offer sheet to make it impossible for Minnesota to match. The Vikings had seven days to match the offer sheet, but they declined to do so. As a result, Minnesota received Seattle's third-round pick in the 2006 NFL Draft, while Seattle didn't get any compensation for Hutchinson's departure.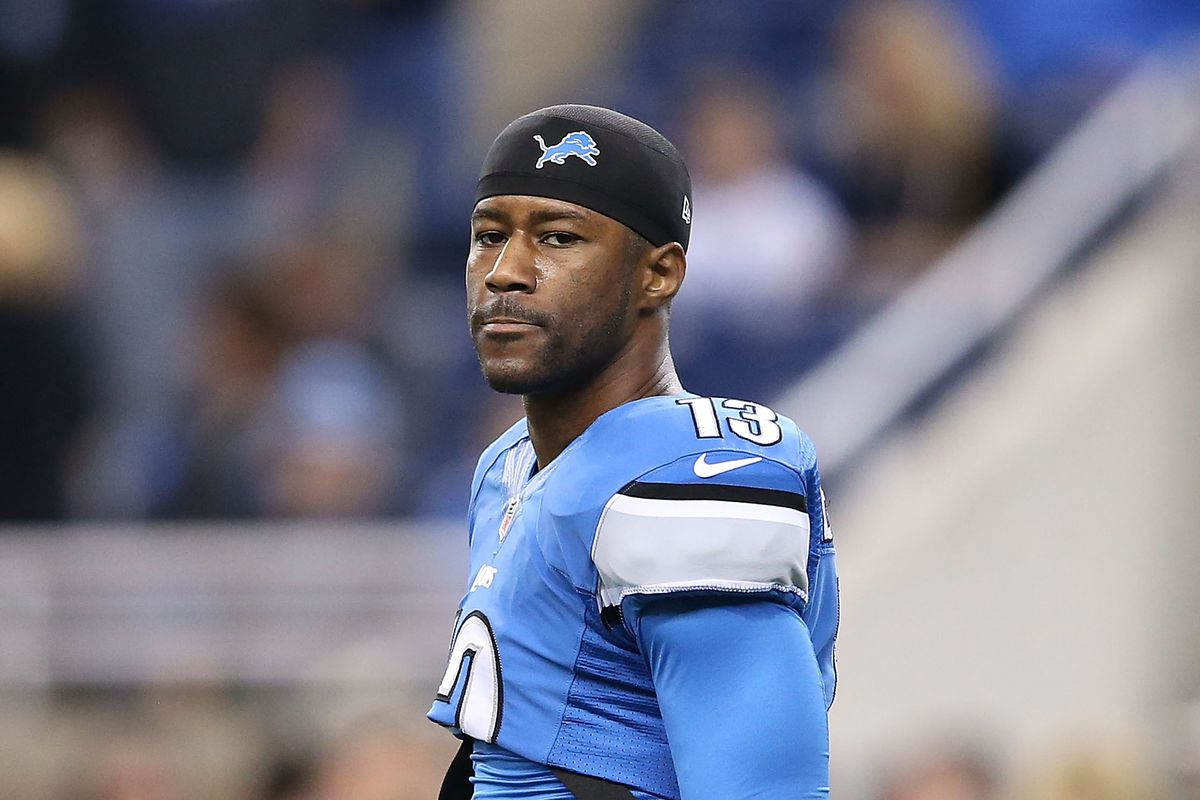 In 2010, Burleson reconnected with his old offensive coordinator, Scott Linehan, by signing a five-year, $25 million contract with the Detroit Lions. In 2011, he received the "Nice Man Award" for his communications with the media.
Burleson, though, shattered his forearm in a single-car collision in 2013 while attempting to catch a falling pizza. He was discharged by the Lions in February 2014. Burleson continues to maintain the Seahawks team record for both career and single-season punt return yards.
Where is Nate Burleson?
Nate Burleson and Charli D'Amelio will serve as co-hosts for the 2023 Nickelodeon Kids' Choice Awards. The programme has slime and interactive games that celebrate kids' favourite things in a variety of genres, including sports, TV, and movies.
Having previously presented NFL Slimetime, Burleson is familiar with the network and wants to inject his own style into the programme. He expressed excitement at co-hosting the awards event and the possibility of exciting stunts, unexpected shocks, and prominent visitors because he grew up watching Nickelodeon.
More entertainment news: