Unless you've been living under a rock, you'll be fully aware of Islam Makhachev's devastating victory over Charles Oliveira at UFC 280 in Abu Dhabi. The new star of the UFC impressively submitted the Brazilian to win the vacant lightweight championship and announce himself as a truly formidable opponent in the process.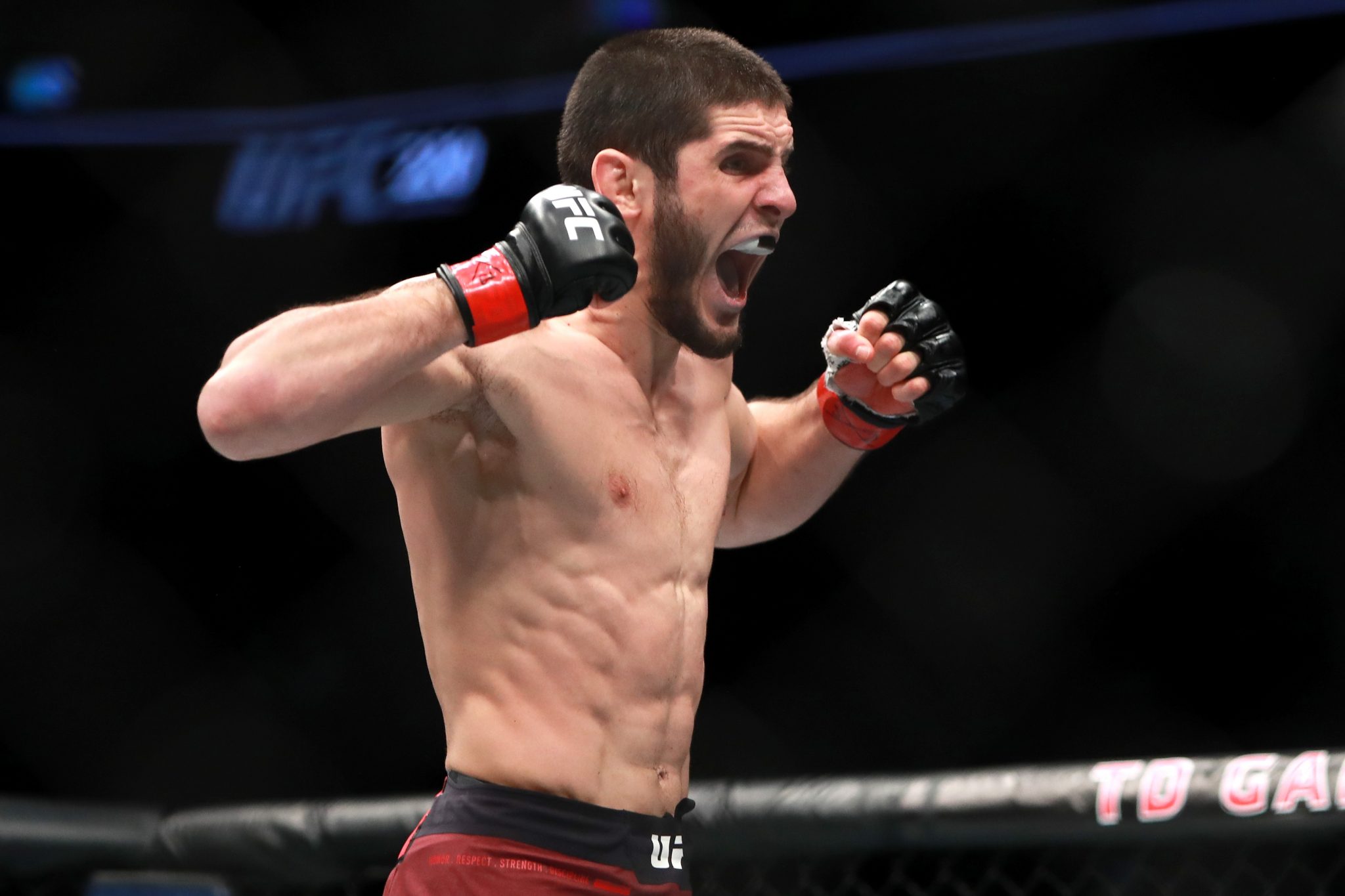 Before the clash with the seemingly unbeatable Oliveira, doubts were raised over how good the Russian professional mixed martial artist and former Sambo competitor is. Following one of the biggest victories in recent memory, no further questions need to be asked.
Under the guidance of Khabib Nurmagomedov, he's a safe bet moving forward, although sportsbook free bet offers might be worth utilizing before backing him ahead of his next fight. Make no mistake about it, though, Makhachev is the real deal, and he looks set to dominate the lightweight division for a good while, although in a stacked division, more tests will certainly come his way.
Is Dustin Poirier an option?
While this potential match-up is probably off the table given that Dustin Poirier appears to be bulking ahead of climbing up the divisions, there is history between the two fighters. Although The Diamond came up short against Charles Oliviera, there is enough to suggest that he could cause a few problems for Islam Makhachev.
For Makhachev, Poirier appears to be ejecting himself from the picture at 155lbs as he chases bigger earnings. His comments can't have gone down well with Poirier, though, which could fuel a potentially interesting fight in the future after he clashed with Michael Chandler on the UFC 281 pay-per-view main card in New York.
On Dustin Poirier's evident gains, Makhachev said: "I think he wants to make money. He knows he's not gonna be champion no more. That's why he's thinking about money now. He wants to choose weight in where he can make more money. This is my opinion."
It looks like Volkanovski could be next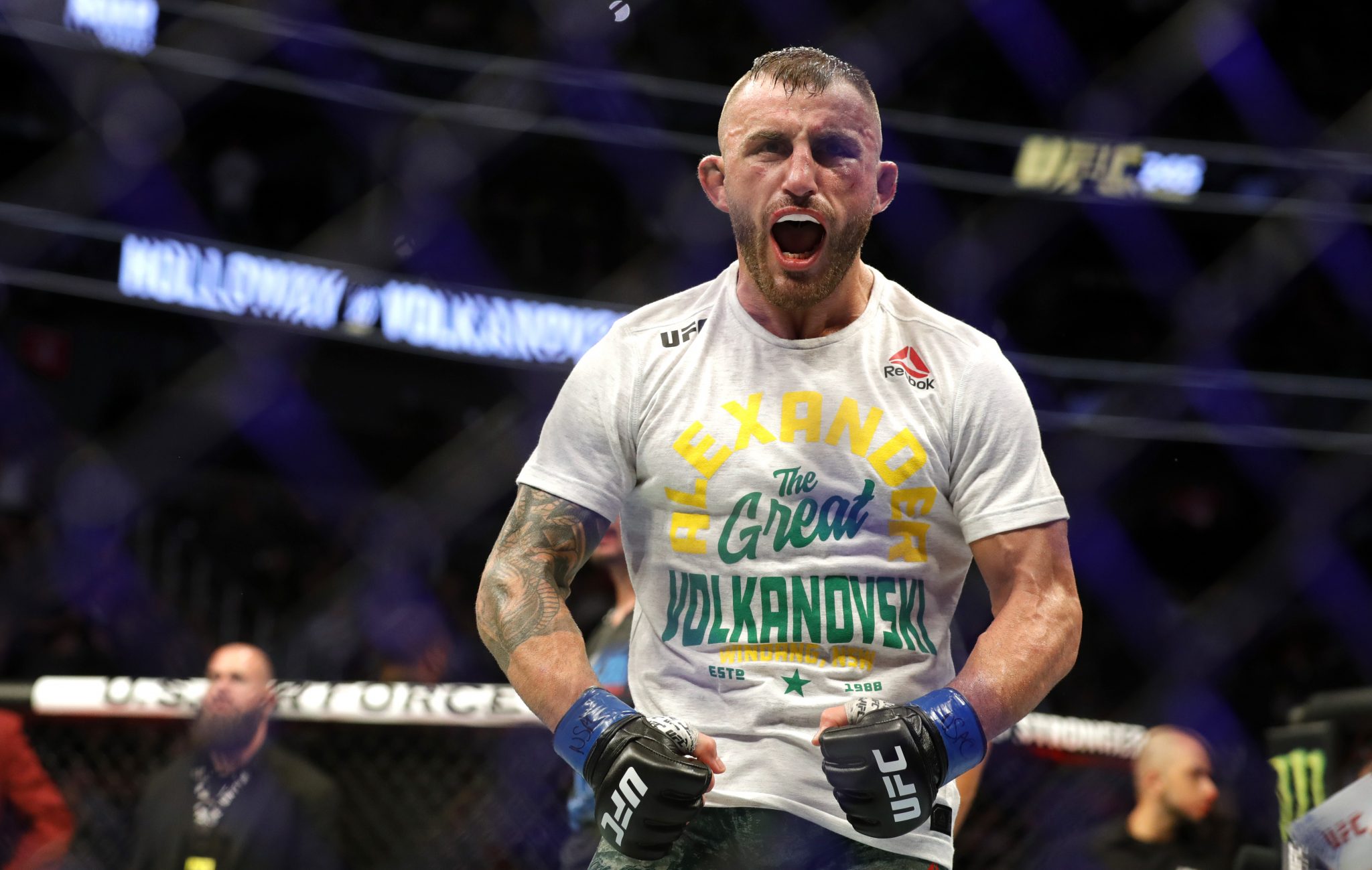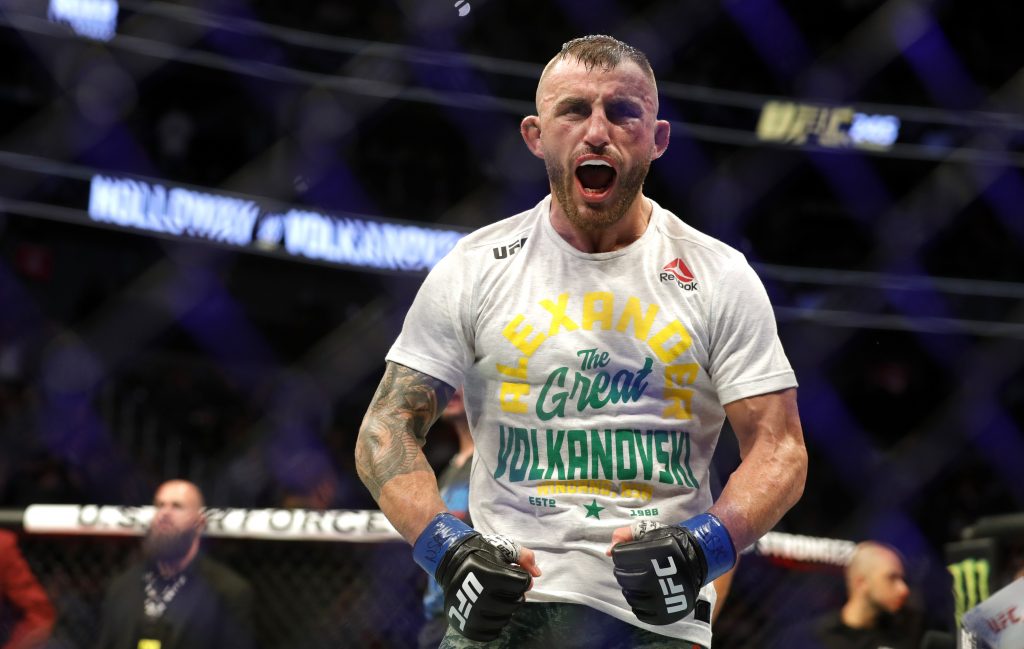 Despite the likes of Dustin Poirier being a potentially intriguing fight inside the Octagon, UFC president Dana White has suggested that Islam Makhachev's first title defence is likely to be against Alexander Volkanovski. Speculation certainly grew after the pair came to blows following the memorable night in Abu Dhabi, with both fighters agreeing to a potential bout in the future.
Then, while conducting his media responsibilities, White told reporters: "It looks like Volkanovski is next. Volkanovski never ceases to amaze me. Another incredible fight." 
Does the Australian stand a chance against Makhachev?
With the fight seemingly set in motion, fans of the UFC are excited by what could potentially occur when two fearsome opponents do battle inside the cage. On paper, it's a fight that makes a lot of sense given that Volkanovski is just one weight class below Makhachev at featherweight.
Still, there are suggestions that Islam Makhachev could be too strong for the current UFC Featherweight Champion. The difference in weight isn't massive, but it could make all the difference in a tightly contested battle, especially given Makhachev's seemingly unbeatable ground game.
UFC 284 is when the pair could square off
Given Dana White's comments following Makhachev's victory at UFC 280, speculation has been rife surrounding a potential date for Islam Makhachev and Alexander Volkanovski to do battle.
The likely scenario now is that the fight will occur at UFC 284 next year on February 12, with Perth's RAC Arena the likely venue. Set to be the biggest night in Australian combat sport history, Volkanovski will have the home support on his side. For Makhachev, though, it will almost certainly be business as usual.
Should this bout get made for fight fans, they're in for a real treat.